We love you as "Sherlock" Benedict! And you as John Watson Martin Freeman!!
302
people have signed this petition.
Add your name now!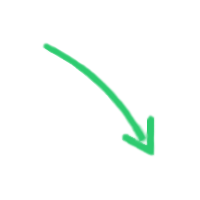 302

people

have signed.

Add your voice!
Maxine K.
signed just now
Adam B.
signed just now
I DO NOT WANT TO START ANY RUMORS SO READ THE WHOLE ENTIRE DESCRIPTION PLEASE! THERE HAVE BEEN A FEW MISUNDERSTANDINGS. THIS IS BASED ON PURE SUSPICION! SO DON'T GO SAYING THAT HE IS DEFINITELY QUITTING BECAUSE THAT'S NOT WHAT I'M SAYING. ONCE AGAIN, READ THE WHOLE ENTIRE DESCRIPTION PLEASE!! In some interviews Benedict (Cumberbatch) has hinted that "Sherlock" will end sooner than everyone thought. This petition is to show him how much we love it and want it to continue for several years to come. It's such an extraordinary show that has even changed some peoples lives (including mine). I set it at 10,000 because I thought 1,000 was to small. I want to see Ben in new things but Sherlock is so important and special to so many people and I think he should know that. And Martin Freeman is a genius as Dr. John Watson and I'd hate to not see him anymore too. So, send this to everyone you know who loves "Sherlock" and wants to see it continue for several more seasons/series. It would mean a lot and I hope he see's this to see how much we care and how much we love the show! :)   Also, I want to see this show continue because I want to be a Director/Producer or actress when I'm older and this show has phenomenal camera work and ridiculously fantastic acting and it's a great example of what TV should be, not all these reality shows and shows starring people who can't act. It's just an excellent example of class A TV. I want Benedict, Martin, Mark (Gatiss), and Steven (Moffat) to know how much we love the show and want it to be around for a long time. I DON'T WANT TO START ANY RUMORS I want them to see how much we appreciate their work and dedication to this wonderful BBC series! They deserve to know how much we love and appreciate their work. They say they have fun doing it and it sounds amazing to do so, they should see how many people support the show and are just enthralled by it! 
Sponsor
Hi! My names Kiersten, and I want Benedict and Martin Freeman (John Watson) to know how much we love them, their hard work, and the show! So, I made up this petition to show our gratitude! :) READ THE WHOLE DESCRIPTION PLEASE BECAUSE SOME PEOPLE ARE BEING STUBBORN AND ARE NOT INTERESTED IN ACTUALLY READING THE DESCRIPTION AND ARE GETTING MIS-INFORMED!
Links
sociopathsherlockholmes.tumblr.com
lifethroughsherlock.tumblr.com
^^My Tumblr accounts, if you have questions :)