We Love Fredericksburg
314
people have signed this petition.
Add your name now!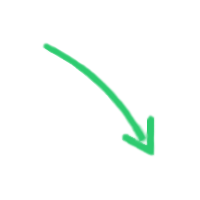 314

people

have signed.

Add your voice!
Maxine K.
signed just now
Adam B.
signed just now
Short-Term Rentals--Fredericksburg, Texas
Who We Are:
We are City residents. We are County residents. We are voters. We are property owners in every area of the City. We work here. We pay local property taxes. We pay hotel taxes that benefit the local museums and historical societies. We grew up here. We moved here to raise our families. We have retired here. We love our neighbors. We love our neighborhoods. We work for and with the local schools. We work at the local hospital. We spend our money here. Our children go to school and play sports here. We are local business owners. We teach and mentor here. We support and serve innumerable social and civic organizations here. We donate here. We attend local churches. We support local theatre productions and Markplatz gatherings. We take care of our neighbors. We shop on Main Street. We are builders and subcontractors. We walk the City streets. We preserve and restore local historical buildings. We are customers of local businesses and restaurants. We employ local residents. We are realtors who do business with local title companies and surveyors who employ local residents. We bank here. We see doctors and we hire local electricians, plumbers and other service providers. We are moms. We are dads. We are regular people who have invested our time, monies and energies to make this City a great place to live and work for all. We own property here and plan to retire here as soon as we are able. We do not own a STR. We do own a STR. We live nearby a STR. We are owners of property, who have taken significant risks with the reasonable expectation of being able to use the property as a STR. We are all of these and more.
WHAT WE ARE ASKING:
We are asking the City to pass new, and stricter, rules on the operation of short-term rentals within the Fredericksburg City limits, concerning parking, occupancy, trash and noise issues. And, we are asking for the strict enforcement of such rules, with escalating fines and penalties.
We are asking the City NOT to pass any rules that would contemplate a conditional use permitting process for short-term rentals.
We are asking the City NOT to pass a moratorium on the issuance of STR permits.
We are asking the City NOT to pass any new rule that establishes a hard cap on the number of permits to operate a short-term rental within the City, but if the City insists on doing so, they do so only with these essential, equitable elements as a part of the hard cap rule:
Prior to the implementation of any hard cap, a date certain in the future is set that provides an opportunity for all property owners (unless deed restricted) to apply for, and receive, an STR permit on their property (the "equitable election date"); AND
An STR permit continues to be recognized as a vested property right attached to the fee property interest that is fully transferrable until such time as a property owner discontinues to operate the property as an STR and/or fails to renew the STR permit. As part of this process, an STR permit holder is entitled to a two-year grace period to complete any building project on the STR property. The permit remains a vested property right, regardless of the zoning district, and it is not considered a non-conforming use; AND
Once the equitable election date passes, no other STR permits will be issued over and above the hard cap until such time as the total number of issued STR permits fall below the hard cap number, at which time permits will be issued to those on a waiting list in the order their names appear on the list.