We Demand the Censure of Joseph R. Biden and Kamala Harris
40
people have signed this petition.
Add your name now!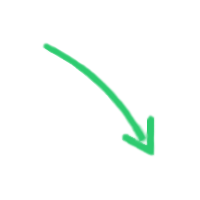 40

people

have signed.

Add your voice!
Maxine K.
signed just now
Adam B.
signed just now
THE PREAMBLE
We, Your Fellow Americans, The Representatives of 74 Million or More, and Citizens of the United States, Who Voted for the Rightful Outcome of a Subsequently (and Previously) Compromised Election, Demand the Censure of Joseph R. Biden and Kamala Harris, AND, The Formal Reprimand of Their Affiliate Political Organization, The Democratic Party.
The Reading / Recitation of Our Address May, and Should, If Proceedings Arise, Be the Precursor to Impeachment Hearings.
The Bases of Our Plea as Summarily Categorized:
Gross and Generalized Negligence
Election Fraud Far Exceeding Any Found Prior to This Cycle in The Year 2020
Deception Relative to Two Other Substantive and Substantiable Issues - Mr. Biden's Readiness to Serve in His Current Mental Capacity and / or State of Physical Fitness - AND - The Specific Purpose and / or True Base of Authority in the Biden-Harris Administration (Aptly Referred to by Many as the Harris-Biden Administration)
The Extreme and Highly-Evidenced Defamation in Slander and Libel of President Donald J. Trump (Which Includes Deflection of Acts Committed by Mr. Biden and Ms. Harris onto Mr. Trump)
AND
The Deliberate Incitement of, and / or Published Condonation of, Political, Social and Racial Unrest in the United States and the Resultant Violence.
THE BODY OF OUR ARGUMENT
Had Joseph R. Biden ascended to be "President-Elect" by a more normative set of driving circumstances, i.e.; those that did / do not reflect such amazing and freakish irregularities as were / are commonly seen by even the most casual of observers, then The American People on both sides of Our Great Divide would just have to be complacent with the results of our Presidential Election - or - in other words "suck it up" as instructed by The View's Whoopi Goldberg.
ABC Broadcasting Tells One Half Of America To Forget About Suffering The Loss Of Their Choice And Voting Rights
However, we weren't inclined to give up or fallout, under the weight of the peer pressure placed on us, or, due to the flat, outright denial of the ever-mounting dispute before us.
The States, about 19, with their bodies of legislators, who have studied and drafted Constitutional Law by way of their vocation, decided to press their own official suits against the offending jurisdictions who were known to have violated their particular, well-established, coded election rules.
And though the action taken by those justified members of our federation was met with the lack of proper acknowledgment by the mainstream media and hindrance in the courts based on obscure and very technically-specific grounds; there was and is a bald-faced, prima fascia case.
We saw a parade of illegality stream by in every manner of polling place trickery - from mad machines that switched the candidate's counts for ballots fed into them, to unidentifiable mass mail-in forms from here, there and everywhere; illegal alien participation, and the classical dead voters.
It's estimated that anywhere from 74-76 Million citizens where wholly and harshly disenfranchised. Thousands and tens of thousands of illegal registries supplanted legitimate ones. Whether or not they would move the Electoral College to decide in either party's favor, they have neutralized and nullified their actual counterparts, and have, one by one, silenced the individual voices of patriotic Americans.
Renown Author And Commentator Eric Metaxas Shares A Letter Written By Strengthen The Nation
A 2008 Incident Presents A Perfect Mirror Image To Our Ugly 2020 Election
Why Would Pennsylvanians Vote For Biden When He Promised To Take Their Jobs?
Pennsylvania Discovers The Full Extent Of Their Cheater's Gameplaying
Wisconsin Libertarian USPS Worker Testifies Under Oath To Post Office-Led Election Fraud
Michigan Representative Cynthia Johnson's Blatant Attempt To Dox Republican Poll Auditors
Cynthia Johnson Goes Ghetto With It - See Her Threaten Trump Supporters Gangland Style
What Many Mathematicians Cite As The Statistical Improbabilities Or Impossibilities Of Our 2020 Election Results
Texas Leads The Charge Against Rogue Swing States
The People Of The United States Discuss "Texit"
Now Democrats In New York Are Crying Foul Over Election Results Citing Use Of Dominion Machines
Former Vice-President Joseph Biden, nor his running mate, Senator Kamala Harris, would even begin to give credence to the mere hypothetical possibility of The People's complaint; and therefore alienated themselves permanently from at least 50 percent of this country's populous. We were, again and again, mocked and jeered, with their allowance and / or approval.
Mr. Biden very recently (and very latently) called for "unity" for "healing" of "our" nation. It is clear that the Democratic Party, and in particular its Socialist component, think of America as theirs alone, given to them to destroy and rebuild as they please. "Build(ing) Back Better" obviously means dismantling the entirety of what Americans looked forward to, in the betterment of our economic system through the personal prosperity-sparing measures enacted by Donald Trump, AND, the complete and total social disempowerment of all of its Conservative, traditional, and founding constituency. (Also, the Black citizenry may experience a negative impact on their communities if the "First Step" prison reform act is repealed. Joe Biden forged, and, with President Bill Clinton, anchored the infamous 1994 Crime Bill, which resulted in mass, lengthy and unnecessary incarceration of Blacks for petty offenses - and – the 1991 Edition was intended to heavily emphasize the Death Penalty. Ms. Harris prosecuted an overwhelming number of her people under related statutes in the time spent as California's top District Attorney.)
Revered Black Economist Thomas Sowell Discusses How Obama Dismantled America
A Listing Of President Trump's Executive Orders
Joe Biden Tells The Black Caucus That He Will Reverse All Of Trump's Executive Orders But Will Not Provide Them With Certain Things Sought
The Left's sheer contempt for us on The Right has grown more palpable over quite a few years, but came to its highest concentration when Donald Trump was elected. It was known to all Conservatives, of the Pro-Trump and Anti-Trump varieties, and many Liberals (in particular Bernie Sanders supporters) as to why Americans should not / could not have chosen Hillary Clinton.
Ms. Clinton's most objectionable disqualifiers for the majority were her E-mail Scandal with its direct effects (which are strongly believed to have breached our national security) and her abysmal failure as Secretary of State during the Benghazi debacle. There were the memories of Whitewater, Travelgate and Vince Foster. Some could not stand with her for her support of Partial-Birth Abortion and Infanticide. Others were disturbed by a witnessed Anti-Catholic bias and an apparent animus toward Religious Freedom. Israel was not esteemed despite our longstanding public policy toward it. Bernie's camp resented being dubbed as "Basement Dwellers". We were maligned as being "a basket of deplorables" for backing Mr. Trump; and the false cries of xenophobia and racism started there. There were yet others who did not care for Ms. Clinton's personality well before her negative politicking set in. She was said to be "shrill" - even by loyal Democrats.
She, in her inability to "suck it up", hastily wrote a scathing 2017 autobiography which used more of its testimony to blame a host of others for her loss of the race; even and especially her own followers. The book, entitled "What Happened", is cited by major mainstream news sources as leveling 43 specific charges as "misdemeanors" against her campaign, acted upon by foes and the closest of acquaintances - and herself. The cardinal, overarching sin was the supposed Russian collusion of which she has no evidence, other than the flimsy Steele Dossier, which she paid to have produced.
Catholic Archbishop Of Philadelphia Says Hillary Clinton Is A Decepticon - A "Robotic Liar"
Donald Trump was slurred by her and a succession of liars as being The Supreme Bigot and completely adverse to dealing with people of color - despite a decades-long, recorded, photo-op-studded public life surrounded by equally-famous Black friends and colleagues.
Black History Month Roundtable With President Trump In 2020
President Trump Working With Historically Black Colleges And Universities
Trump Created Allegiances With Blacks Years Before, During And After Running For Office
President Trump's Ties To Black Caucuses, Now And Then
Alveda King, Niece Of Dr. Martin Luther King Jr., And Cabinet Advisor To Trump, Advocates For Him
Dr. Ben Carson, HUD Secretary, Tells Of His Professional And Personal Dealings With Trump
Senator Tim Scott Talks About Creating Opportunity Zones With President Trump's Help
Former NFL Star, Herschel Walker, Speaks To His Nearly 40 Year Relationship With Donald Trump And The President's Black Business Initiatives
Be Like Water Media Shows The World That Trump Supporters Are A Rainbow Of People
Despite the marked and still-growing increase in minority affirmation of Trump since 2016, the mainstream media and various political pundits, including the parties to be censured, continued on and on with the narrative that The President is ardently racist, and routinely made signal calls to his own army of White Supremacist fascists to assault the opposite side of society. (Actually, the inverse is true... and will be proven concretely.)
It was said that the mayhem of the 2017 incident in Charlottesville, Virginia ( following a mass protest of a war memorial involving its statue of Confederate General Robert E. Lee ) was encouraged and openly praised by Mr. Trump. He was, via a purposeful misinterpretation, misquoted as stating that "there were fine people on both sides" in relation to the hardcore militia groups present. The neo-Nazis were referenced but not the others. ( In fairness to all - the White House, the media and the public at-large - most viewers knew little to nothing about the Leftist terrorist group, Antifa.) Of course Mr. Trump would NOT have cheered Antifa... and nor did he do that for the "American" contingent of Germany's National Socialist Party. He was speaking of the ordinary town-folk who were the peacefully-protesting residents of that area. Of course, ALL of Charlottesville's locals had their own varying opinions as to what should or should not take place there. Younger Progressives desired that the monument be removed, while Traditionalists wanted it to remain for History's sake. ( There has been a concerted attack on the historical by Socialistic necessity. )
Hear Expert Commentary From A Veteran Journalist And The Whole, Unabridged Speech From President Donald Trump
Those who really want the violent subjugation of other Americans more than seem to be the Democrats and their Socialist wing, who have fully and enthusiastically backed the siege on our cities undertaken by avowed "Trained Marxists", Black Lives Matter. (They have also a made full grant to Antifa activity as it works in tandem with BLM, but cannot give permission to it publicly for obvious reasons.)
More Of What Black Lives Matter Is Really About
What George Floyd Protests In Portland Are Really About
Black Lives Matter Arbitrarily Protests At McDonalds To Bother BLACK Staffers And Customers
BLM Is The New Black Wing Of The Weather Underground
A 2016 Black Lives Matter-Inspired Massacre - 12 Police Officers Shot - 5 Killed
Vindictive Black Lives Matter-Affiliated "Social Justice Warriors" Harass The Daughter Of One Of The Massacred Police Officers
An Isolated But Ugly Black Lives Matter Attack
Rioters Savagely Beat Business Owners With Boards
Leader Of Black Lives Matter-Affiliated Group "Expect Us" Admits They Broke The Law To Trespass Onto Private Property
The Black Lives Matter Riot Super-Reel
Kamala Harris Spurs Black Lives Matter On To Victory
The Superfreaks Kamala The Prosecutor Let Out Of Prison - How And Why
These Are Your New Neighbors Thanks To Kamala Harris
Antifa In All Their Evil, Anti-American Glory
A Young Black Woman Declares Her Utter Despair Of The Manufactured Racial Crisis
Being an attorney, a former District Attorney, and a U.S. Senator, Ms. Harris would hardly be naïve or out of the loop regarding key local and national concerns. She, in her capacity as a D.A., investigated as well as prosecuted crimes and criminals of every type. She would have and did surveil the activities of organized groups in addition to individuals.
She would have and does have the inside track on the comings and goings of major movements; and a unique insight toward their motives and Modus Operandi - the established methods and principles by which they operate.
The ideology and schemes of Black Lives Matter surely came to her knowledge well before the press and the public were informed. She certainly knew enough about who founded BLM, who was likely to join it - and - who has been funding it. Said are among the most simple of forensic determinations.
A good grasp on current events and the causes attached to them is essential to holding one's own in our government. Those that show themselves to be out of touch with social realities or the people don't usually get a another term in office.
In Ms. Harris's interview with Talk Show host Stephen Colbert (under the title "Kamala Harris Spurs Black Lives Matter On To Victory") we were called "obstructionists" for our failure to assume the belief that America itself, and its police (with dozens of departments being substantially or entirely Black) are inherently racist, and are out to get minorities through every means available, instead of being bound already to observing basic human decency. The egregious acts of a very small, rogue few, though infrequent, are not condoned, nor ignored, nor tolerated by the rest of us. We decry unwarranted violence and the indignities of oppression universally - and we have found ourselves to be the victims as of late by the hand of The Left.
We are demonized as Conservatives due to prejudice and ignorance. Its escapes the un, under, or miseducated mind that people on The Right love their neighbors too - and in fact, Jesus, The Christ, who is the genuine Lord of Evangelical Christians, has commanded us to do so.
It also seems an anathema to Leftists that Blacks should be Conservative. The true essence of Conservatism is in our cultural roots. The fact is that the majority of Blacks of a certain age were required to attend a reasonably orthodox Christian church at one point, or, had a close relative that strongly encouraged it. Many who were irritated by being dragged to service as children later found much comfort (i.e.; salvation) as adults through what was taught there. And most Americans (Black and White) who are in their 40s, 50s, 60s and beyond would agree that they've become more sober in their outlook on life after the hazy 20s and 30s.
Ms. Harris, Mr. Biden and other Democrats / Leftists in leadership have grossly mischaracterized us and our intentions through propagandist ploys. (Of course, the press has been more than eager to follow suit through their own special efforts.) They use the fear, loathing and hate so skillfully crafted to turn would-be friends into our greatest foes. Members of our own families have turned away from us as a result of media-induced confusion. In what Mayor Jenny Durkan of Seattle, Washington called "The Summer of Love", enraged hoards amongst its CHAZ-ers / CHOP-ers, countless Portlanders (and out-of-towners), Minneapolitans (of course), Chicagoans, Kenoshans, and New Yorkers went on massive sprees of looting, burning and shooting that devastated thriving metropolises and leveled them to the ground.
Who Don't Matter? This Mother F**ker!
We Were Called '150 Million Jerks' And 'F*ckers' By Prominent Democratic Pundits
How The Left Justifies Everything It Does - Cancellation, Doxing, Rioting And Killing
That such a number of U.S. Citizens would cling to the hysteric notion that literally ONE HALF of the others are racist is just ridiculous. Such reflects Mr. Biden stating that, "If Donald Trump has his way, the complications from COVID-19, which are well beyond what they should be — it's estimated that 200 million people have died — probably by the time I finish this talk," and, "In addition to that, I passed the Brady bill with waiting periods. I led that fight. But my friend on my right," Biden said, gesturing to Senator Bernie Sanders, "and others have in fact also gave in to the gun manufacturers' absolute immunity. Imagine if I stood here and said we give immunity to drug companies. We give immunity to tobacco companies. That has caused carnage on our streets; 150 million people have been killed since 2007, when Bernie voted to exempt gun manufacturers from liability. More than all the wars, including Vietnam, from that point on."
DUE TO THE EXTEMES IN NEGATIVE AND HYPERBOLIC RHETHORIC AS USED BY KAMALA HARRIS AND JOSEPH R. BIDEN, AND HER AND HIS KNOWLEDGE OF THE VOLATILITY OF OUR CURRENT POLITICAL CLIMATE, AND HER FOUNDED EXPERTISE REGARDING THE HIGHLY ANTI-SOCIAL AND TERRORISTIC NATURE OF BLACK LIVES MATTER, ANTIFA, AND AFFLIATE GROUPS, AND THE COMBINED'S AWARENESS OF ANYTHING THAT WOULD, OR WOULD SEEM TO, ENCOURAGE, CONDONE, OR JUSTIFY THE HATEFUL'S UNLAWFUL AND UNCONSCIONABLE ACTS, BY SAID, AND THROUGH HER STATEMENT BELOW, WE ARRIVE AT THE CONVICTION THAT THERE WAS INDEED MS. HARRIS'S AND MR. BIDEN'S INCITEMENT TO RIOT AND FOMENTATION OF GENERAL CIVIL UNREST:
"That's right.. But they're not gonna stop. They're not gonna stop, and this is a movement, I'm telling you.
They're not gonna stop, and everyone beware, because they're not gonna stop. They're not gonna stop before Election Day in November, and they're not gonna stop after Election Day.
Everyone should take note of that, on both levels, that they're not going to let up — and they should not. And we should not,"
AND IN ANSWER TO THE OBJECTION TO PRESIDENT TRUMP CALLING FOR "THE PROUD BOYS" TO "STAND BY" HERE IS AN EXCERPT FROM A PREVIOUS PETITION, ENTITLED, "We Demand The Censure of Congresswoman Alexandria Ocasio-Cortez":
"Though we cannot at this time fully advocate for vigilantism (and nor do we want to have to) it may be necessary for Americans, especially traditional Patriots, to undertake certain measures for a do-it-yourself defense. And though no 17-year old (in Kyle Rittenhouse) should have been sent in to patrol a warzone, he felt compelled to do so out of the same concern we all have for our collective safety.
Again, vacation of the police will naturally give rise to militia groups. And though no endorsement is afforded to any such organization herein, the national discussion turned and will turn to The Proud Boys. Much is not yet known of them except for these facts:
They seem to have been founded as an answer / counterpoint to Antifa, and may have been prompted to respond by the behavior of Black Lives Matter.
Contrary to the popular notion / propaganda they are NOT White Supremacists. Their head is a man of color and so are many in their ranks.
President Trump did speak to them in a directive - to "stand by" in the case that Antifa and Black Lives Matter decided to riot (as they always do)."
The Holy Bible in the book of Romans, Chapter 12, Verse 18, says, "If it be possible, as much as lieth in you, live peaceably with all men." However, there is a caveat to the ideal of the verse within the scripture itself. There is the big "IF".
We are created in the image of a Righteous GOD and called to respect ourselves as much as we do others. No self-aware, self-respecting person would knowingly yield themselves to abuse or a crass, opportunistic form of exploitation. We on The Right should not be battered - physically, psychologically, socially, politically or spiritually - or - be used strictly for someone else's pleasure or convenience. If we "unite" with the other side without their satisfaction of our grievances, we'll be the metaphoric helpless, hapless woman beat up by her husband for the 12th time. Signatures to this demand will certify that the signors are not yet ready for reunification.
Another deterrent to our regained confidence is this fresh and raw incident:
'Armed Activists Seized Three Blocks of a North Portland Residential Neighborhood. Here's What It Was Like Inside the Encampment. For five nights, Portland's attention was fixed on this intersection.'
The primary basis (on the surface) of the standoff is a hot button issue for all Americans - eviction. (Thousands upon thousands of us face its ugly possibilities due to the aftereffects of the COVID-19 / Economic Shutdown.) It's also strongly asserted that the then pending foreclosure on the involved family's home was set squarely in racism.
On one hand great empathy is had for those homeowners. Understand that the author of our notice to the Congress and Senate is Black, and is from a family who also faced foreclosure, with said occurring first directly under the Obama Administration. It was realized through careful analysis that the unscrupulous banks that acted illegally to expedite their REO reclamations were empowered by specific and obviously pro-bank changes to law and procedure introduced by Mr. Obama. Of particular note is the HAMP / HARP rule that required mortgagors to seek approval from lenders to have Loss Mitigation Hearings before the court. (Until his imposition, no person in the United States was forced to beg an adversary for their entitlement to have a dispute adjudicated.)
Despite the outrage that came with us seeing multiple ethics violations / due process denied on a number of fronts (as was done to equivalent Whites), we fought with civility; in a way that did not endanger ANYONE else's physical safety or legal rights. We didn't besiege our town or the neighborhood, pelt passersby with bottles, bricks and / or rocks, hinder others from traveling to work or school, cause thousands of dollars of damage to vehicles, or shout at drivers with threats or curse-outs. And our middle fingers were only used in the way the others are.
The tantrum-throwing Superkids did eventually stumble upon a more effective way of helping their neighbors (which should have come to mind earlier). They in part made use of Social Media to drum up support (of which they're masters). After a relatively brief period of being in default, the affected family suddenly had months or years worth of mortgage payments coming in to closeout their debt. They were able to buy their home in the outright at once through an onslaught of donations garnered online.
They're to be commended for the better part of their efforts - but why did we indulge them in all of the rest? Had the revolutionists gotten the revolutionary idea to simply call the local TV and / or Radio stations ahead of their "protest", they could have quickly resolved everything and been able to rest quietly at home themselves...
But no, because their agenda is not steeped in actual Social Justice as much as it is in Socialism; with the necessitated overthrow of a tried and true system. They were there to cause trouble in the guise of helping out - as always. Ask yourselves - Why were they threatening / why do they threaten the reporters who cover(ed) them?
Every sordid aspect of SJW (Social Justice Warrior) behavior, especially since the killing of George Floyd, has been rationalized, excused or covered up in the entirety. From CNN's "reporting" on "Fiery but Peaceful Protests" to Michelle Obama's gaslighting with her claim of what was "overwhelmingly peaceful", we've had our fill of B.S.
And long before the said nonsense took the streets, it popped up on the campuses of Liberal colleges like U.C. at Berkeley. The students (or young people posing as them) burned one of its auditoriums down simply because it was scheduled to host a controversial Conservative speaker. A CNN article reads:
"Black-clad protesters wearing masks threw commercial-grade fireworks and rocks at police. Some even hurled Molotov cocktails that ignited fires. They also smashed windows of the student union center on the Berkeley campus where the Yiannopoulos event was to be held.
At least six people were injured. Some were attacked by the agitators – who are a part of an anarchist group known as the "Black Bloc" that has been causing problems in Oakland for years, said Dan Mogulof, UC Berkeley spokesman."
THE AFOREMENTIONED BLACK BOC IS DIRECTLY ASSOCIATED WITH ANTIFA AND ITS NAME REFERENCES BOTH GROUP'S INCOGNITO STYLE OF DRESS.
Black Lives Matter (with some assistance from Antifa) came into the picture later to loot and burn Black-owned businesses, deface and destroy public property in the way of major landmarks, firebomb churches (which makeup the original source of community aid), and sometimes torch homes (with people still inside them). Said is only an enduring phenomenon in Democrat-run jurisdictions.
Again, The Democrats continued and yet go on to let these crazy, chaos-sparking, death-dealing events play out perpetually, without indictment of their own or intervention, or with sponsorship via entities such as the Minnesota Freedom Fund, because they wished to gain the almost unlimited power they strong-armed through their thuggish legions of useful idiots. Their reign over the rest of us became nearly absolute when they stole what was supposed to be a mutual, two-party election - or so they thought.
If we cannot be assured of fair treatment and safe habitation within the current structure of the United States then we must consider leaving it. Seceding from the union is on our minds and hearts. Understand, Congress and Senate, that we'll take our good will, potential tax revenue, hard work and ingenuity, goods produced and those yet to be made with us. America will see itself halved in EVERY sense.
*** Signors of this petition who would be citizens of other nations instead should say so within the attached comment forms.***
The very idea of our departure seems ludacris to The Left... But they also gave the same option a serious review for themselves after Mr. Trump's win in 2016.
Our forefathers fought and died for what now strangely seems to be less than this... But what we tentatively refer to as The Second Civil War was "founded" on such a comparatively small premise. (We do not speak of the Election Fraud in that context. Said is of enormous proportion.) This whole furor began with the extreme overemphasis on, or the supposed prevalence of, isolated incidents of police misconduct / brutality and The Left's hyper-obsessive fixation on racism - where it has AND hasn't occurred.
Really, it's by design...
A prophesy states:
"And ye shall hear of wars and rumours of wars: see that ye be not troubled: for all these things must come to pass, but the end is not yet.
For nation shall rise against nation, and kingdom against kingdom: and there shall be famines, and pestilences, and earthquakes, in divers places.
All these are the beginning of sorrows.
Then shall they deliver you up to be afflicted, and shall kill you: and ye shall be hated of all nations for my name's sake.
And then shall many be offended, and shall betray one another, and shall hate one another.
And many false prophets shall rise, and shall deceive many.
And because iniquity shall abound, the love of many shall wax cold.
But he that shall endure unto the end, the same shall be saved."
THE PASSAGE ABOVE COMES FROM MATTHEW 24:6-13 AND TRULY DOES PARALLEL WHAT WE NOW FACE.
And there are those "citizens" that are so desperate to see us removed from a place of belonging in our own country that they'll say or do anything to make that happen...
They'll demean and debase President Trump and us as Conservatives by telling the most obscene and unquotable jokes, as is Stephen Colbert's specialty, they'll deny us the right to free speech when ours is honorable, as does Facebook and Twitter; and they'll even divorce longtime spouses and feud with blood relatives - in the extended and immediate family - (as with Presidential Advisor, Kelly Ann Conway's Leftist teenaged daughter).
Trump Derangement Syndrome-suffering School Teachers, who are supposed to be our kids' primary role models in our absence, behave like maniacs in full view of everyone.
His critics blame Trump for every atrocity committed since 2016 - including the Squirrel Hill Synagogue Massacre in Pittsburg - when the President was invited by its Rabbi to appear at a memorial - and has his daughter Ivanka, her husband Jared Kushner, and their children as his JEWISH family.
Incidentally, Mr. Trump and Israeli Prime Minister Bibi Netanyahu have been good friends for decades.
Celebrities including actor Jussie Smollett and hip-hop artist Cardi B invented fake attacks by Trump supporters and reported them to the police. A Leftist actress of moderate fame screams hysterically on a self-made smartphone video as she recounts an alleged assault by Conservative rally-ers that supposedly occurred just a moment before her outcry - but didn't have any derived footage. NFL football player DeAndre Hopkins, driving a sportscar, recklessly zoomed in and out of traffic in an area where a large group of Trumpers were caravanning. He then displayed an exceedingly rude hand signal to onlookers - which included children. When a participating parent complained on Twitter, said concerned father of his attending 8 year old son received almost nothing but heckling from Mr. Hopkins's depraved fans.
Earlier there was another appalling affront of a Trump-supporting family being assailed by two young women in Delaware - Mr. Biden's home state. Their 7 year old son was seeking his MAGA cap after being buffeted by so-called grown-ups who kept it away from him. A fight was launched as the named women continued to beat up their victims. According to local TV station WDRB, Olivia Winslow and Camryn Amy, both 21, were indicted by a grand jury on charges of second-degree robbery, second-degree conspiracy, endangering the welfare of a child, third-degree assault, attempted third-degree assault, offensive touching and felony hate crimes. Each woman faces up to 15 years in prison.
THE LEFT WILL STILL JUSTIFY ITS CROOKERY IN LIGHT OF REDRESSING, RESISTING AND REVENGING IMAGINED TIRADES AND TYRANNIES MADE BY TRUMP AGAINST MINORITIES AND OPPOSING PERSONS. WE KNOW OF THE VALID QUESTIONS THEY HAVE THAT MUST BE ANSWERED AND POWERFUL MYTHS TO BE DEBUNKED... BUT THERE MUST ALREADY BE THE GREATER ABILITY TO DISCERN THE FACTS BY CERTAIN SOPHISTICATES.
In another document preceding this one regarding AOC's sinister and dangerous doxing campaign, "We Demand The Censure of Congresswoman Alexandria Ocasio-Cortez", the following was stated:
Said is very similar in its tone and intention to what Congresswoman Maxine Waters said / did in 2018. Ms. Waters made the public call to her constituents and other Leftists, on camera at an outdoor rally, to harass Trump cabinet members saying, "Let's make sure we show up wherever we have to show up. If you see anybody from that cabinet in a restaurant, in a department store, at a gasoline station, you get out and you create a crowd, and you push back on them, and you tell them they're not welcome anymore, anywhere."
The cry was made in response to the false notion that Mr. Trump initiated the practice of placing immigrant children (who had crossed our southern border illegally and unexpectedly) into "cages" within detention centers. Said was done by The Obama Administration - but only out of its lack of preparedness for an issue not foreseen. (Ms. Waters has been an integral part of the government for too long to fain ignorance of the actual context of the situation.)
The Issues Regarding Mass Illegal Child Immigration And Our Awkward Response
IN REGARD TO IMMIGRATION AT-LARGE, THE MAJORITY OF AMERICANS PREFER THAT WE ADHERE TO THE RULE OF LAW - ESPECIALLY THOSE THAT TOOK THE TIME AND EFFORT REQUIRED TO IMMIGRATE LEGALLY. DESPITE THE POPULAR PERCEPTIONS OF MR. OBAMA'S SENSITIVITIES / SENSIBILITIES, HE WAS NOT IN FAVOR OF OPEN BORDERS OR SANCTUARY CITIES.MODERATE DEMOCRATS WERE IN CONSENSUS ON APPLYING REFORMS UP THROUGH 2016. ANY SUCH "CRUELTY" THAT WOULD BE CITED ON MR. TRUMP'S PART MUST ALSO BE ATTRIBUTED TO MR. OBAMA
An Overview Of America's Immigration Situation
AN APPROPRIATE SEGUE IS NOW MADE TO MISINTERPRETED AND / OR MISQUOTED REMARKS FROM MR. TRUMP REGARDING MEXICAN PEOPLE.
Candidate Trump's Initial Rally And Its Address
Admittedly, Mr. Trump's post escalator speech did not need any cutting room surgery or Liberal media spin in order to be inflammatory on its face .Also, we agree that Mr. Trump is not always an especially articulate speaker. However, there are ugly truths in his initial statements that should have been stated bluntly, but still with a greater degree of tact.
In saying that Mexico is "not sending their best", it doesn't negate the fact that their are substantially and completely better people to be designated as their representatives. The "rapists" were those qualified as being less than the best; NOT the whole of the population.
The fact remains that in our border crisis (which has lingered for decades) the latter years have seen ratios of the people involved in it change. There is an increasing shift - from trespassing but otherwise well-meaning individuals and families who look for a new life in America to the criminal class - Mexican cartel foot soldiers, and the cultic and vicious Salvadoran super-thugs from MS-13. (At one point - even terrorist group ISIS was known to consider Mexico's northern boundary's mass crossings as a possible way to infiltrate.) All of the said despots have been known to use rape as well as other forms of suppression to keep the populations they dominate in line. Both non-citizens and citizens have been attacked over the years with more frequency by illegals - especially in border towns.
Mexico until very recently (i.e.; the post-tariff period) took a cavalier attitude toward immigration control. Not only were there no efforts made on its part to keep those not authorized to leave in - it would not work to keep illegal caravans full of Salvadorans, Hondurans and Guatemalans out - which devastated its own southern regions; making for overwhelmed and disgruntled Mexicans there.
The country's President was compelled to write a letter which defended the nation and its people but still made admission to the fact that conditions there - both economic and social - would need to see vast improvement in order to prompt Mexicans to consider staying in their homeland.
Hence we've had a great number of overly eager people attempt to push through the boundaries (literal and figurative) before they were suitably equipped to do so. Navigating life in the United States can be difficult for its indigenous inhabitants - especially in major cities where to cost of rent is high. People not ready to shoulder the ordinary burden of supporting themselves adequately wind up being destitute and an economic drain as opposed to practical contributors to a country's success.
Said was / is of natural concern to Mr. Trump and others who are not of a Socialistic mindset.
DEMOCRATIC SOCIALISTS WANT ENTIRELY OPEN BORDERS, REGARDLESS OF WHO OR WHAT WOULD BE STREAMING OVER THEM, IN ORDER TO HAVE A READY-MADE VOTING BLOCK. THEY WILL LEVEL THE CHARGE OF RACISM FOR AS LONG AS THE AMERICAN PUBLIC IS RESISTANT TO WHAT IS CAUSING IT QUALMS.
Candice Owens, Charlie Kirk And Dave Rubin Discuss Illegal Immigration
THE DEMOCRATS PREFER THE LATINOS TO THEIR BLACK BASE FOR PARTICULAR REASONS - AN EVER-INCREASING SUPPLY OF SAID COMING THROUGH AN UNBLOCKED CHANNEL (I.E.; THE LACK OF A WALL AND / OR CHECKPOINTS) - AND - THE MIGRATION OF MANY BLACKS FROM THE DEMOCRATIC PARTY TO CONSERVATISM.
Joe Biden Prefers Latinos to Blacks... He Said So
Robert Patillo, A Black Commentator, Tells Us Why The Democrats Hate Black Men
MR. TRUMP, THOSE WHO SUPPORT HIM AND OTHER CONSERVATIVES ARE PROVERBIALLY AND CONTINUALLY STONED TO DEATH IN THE PUBLIC'S TOWN SQUARE FOR SINS AGAINST RACIAL EQUALITY AND SOCIAL JUSTICE WHEN THE LEFT WITH ITS INFAMOUS "WHITE LIBERALS" HAVE BEEN RACE AND CLASS-CONSCIOUS IN ABSOLUTELY THE WRONG WAY.
FROM BEFORE THE ADVENT OF THE LEFTIST MOVEMENT, HERE ARE SOME OF THE MOST DISTRUBING QUOTES EVER UTTERED, SAID BY DEMOCRATIC PRESIDENT WOODROW WILSON:
"The white men of the South were aroused by the mere instinct of self-preservation to rid themselves, by fair means or foul, of the intolerable burden of governments sustained by the votes of ignorant negroes."
A History of the American People (1902), Documentary Edition, Vol. IX, p. 58
"No doubt a lot of nonsense has been talked about the inalienable rights of the individual, and a great deal that was mere vague sentiment and pleasing speculation has been put forward as fundamental principle."
Constitutional Government in the United States, New York: NY, Columbia University Press, (1908) p. 16.
HERE ARE STATEMENTS FROM JOSEPH R. BIDEN THAT WE DEEM TO BE DULY CONTROVERSIAL, RACIALLY INSENSTIVE, OR DOWNRIGHT BIGOTED:
Joe Biden's Worst Gaffe - He Calls For The Arrest Of Breonna Taylor
Joe Biden Explains What's "Good For The Negro"
Joe Biden's Stance On Busing And The "Racial Jungle" It Would Create
Joe Biden Makes An Uncensored Quote About "Nigger Mayors"
Joe Biden Refers To The Daughters Of The Confederacy As "Very Fine People"
Joe Biden Is Fine With The Death Penalty Being Free Of A Racial Justice Provision
Joe Biden Expounds On His Objectionable 1994 Crime Bill Targeting Those "Beyond The Pale"
Joe Biden Is Fine With His 1994 Crime Bill And Believes That It Helped Blacks
Joe Biden Gives Eulogy For Segregationist Senator, Good Friend And Co-Author Of The 1991 Crime Bill, Strom Thurman
Vice President Joe Biden Eulogizes Former KKK Member, Senator Robert Byrd
Joe Biden Says "They're Gonna Put Y'all Back In Chains"
Joe Biden Says Cory Booker Should Apologize For Confronting Him On Racially-Tinged Remarks
Joe Biden Tells Certain Voters Of Color That "You Ain't Black"
A Satirical But Serious Look At Joe Biden's "You Ain't Black" Admonition
Joe Biden Tells A Young Black Man That Criminal Justice Reform Is The 1st Reason He Should Have His Vote
Joe Biden Tells An Assembly "Poor Kids Are Just As Bright As White Kids"
Joe Biden Explains How "Women From The Hood" Learned IT Skills
Joe Biden Credits His Stay At Home To The Black Woman Stocking The Grocery Shelf
Joe Biden Shames The Black Community For Its Perceived Sexual Behavior
Joe Biden Suggests That Black Mothers Tend To Be Derelict In Caring For Their Younger Children
Joe Biden Gives More Advice To Black Mothers
A General Overview Of The Racist Elements Of Joe Biden's History
HERE ARE DEMEANING, RACIALLY-SPECIFIC NOTIONS AND POLICIES PROMOTED BY WHITE DEMOCRATS AND / OR PROGRESSIVES:
Comedienne Chelsea Handler Tells Rapper 50 Cent He Has A Racial Obligation To Vote Democratic
White Liberals Have An Inherent Tendency To Speak Down To Blacks
Black People Can't Handle Their Business... At Least When It Comes To Procuring ID
Whites Need To Save Blacks From Other Whites Who Would Oppress Them - Yes And No
Renown Black Philosopher And Economist Thomas Sowell Decries The Legacy Of The Welfare State
The Smithsonian Institution's Offensive White Culture Worksheet Which Handicaps Blacks
The Smithsonian Institution's Insistence On Promoting White Dominance And Racial Obsession
The Intended Despair Caused By The Notion Of White Privilege (The Other Side Of White Supremacy)
When Efforts To Fight White Privilege Turn Inward, Creating More Racism And Classism
HERE ARE RACIALLY DISPARAGING STEREOTYPES BLACKS CLAIM FOR THEMSELVES:
An Anti-Social Black Family Calls Racial Profiling And Victimhood In A Violent Incident Which They Provoked And Prolonged
The Quintessential Angry Black Woman Is Closely Examined
Black Actor Michael Jai White Explains Why Blacks Self-Deprecate With Terms Like N*gger And Dog
Respected Black Motivational Speaker Had To Admonish Black School Kids For Their Misbehavior And Lack Of Aspiration
Black Female Rioter Makes Lewd Gestures Toward Police While Twerking In A Thong
Blexit Co-Founder Brandon Tatum Speaks Out Against BLM-Sanctioned Behavior Which Debases Black Women And Defiled A National Monument
Ghetto Dwellers Are Confronted By The Hood Within
HERE ARE EXPRESSIONS OF RACIAL AND / OR CULTURAL SUPERIORITY OWNED BY BLACK LEFISTS:
What Are White People Good At Doing? Nothin', Honey!
A Black Philosopher Speaks To The Secret Fear Of Black Supremacy
Black Artist And Entertainment Producer Nick Cannon Says "Whites Are Closer To Animals"
A Black Supremacist Federal Employee In A Sensitive Position Is Allowed To Retain His Job While Spreading Hate
Black Lives Matter Canada's Co-Founder Repeatedly Spouts The Most Ugly Language About White People
A Prominent Black Lives Matter Activist In The U.K. States 'The White Man Will Not Be Our Equal But Our Slave'
AND HEREIN IS THE FALICY OF "RACIAL SCIENCE" AND RACIALISM IN GENERAL:
An Acclaimed South African Philosopher, Anthropologist And Geneticist States The Case For One Unified Human Race
WHETHER OR NOT MR. BIDEN TRULY WANTS UNITY IT CANNOT BE ACHIEVED IN AN ENVIROMENT WHERE THERE IS CONTINUAL AND PURPOSED POLARIZATION. WHEN WE ARE ROUTINELY LAMPOONED BY BOTH THE LATE-NIGHT COMICS AND THE MAINSTREAM MEDIA TELEVISION "NEWS" AS THOUGH SAID IS ALL PART OF THE SAME "COMEDY' ROUTINE, THE INSULT AND INJURY ARE COMPOUNDED. AND AN EVEN MORE OUTRAGEOUS AND UNTHINKABLE SERIES OF STATEMENTS CAME FROM THE WASHINGTON POST AND ITS AFFLIATES. THEY HAVE JUSTIFIED USING GENOCIDALIST RHETORIC:
The Washington Post Recommends Mass Extermination For Republican Legislators
A Washington Post "Journalist" Calls For Destruction Of Trump Supporters With Unanimous Agreement
IT IS COMPLAINED THAT DONALD TRUMP HAS, IN ADDITION TO MAKING HOSTILE RETORTS TO HIS OUTSPOKEN CRITICS, DISPLAYED A DISAGREEABLE DISPOSITION IN GENERAL WHICH IS FULL OF BOORISH BEHAVIOR.
OUR ANSWERS TO THAT ARE THESE:
Because of the ferocity of The Left and their own relentless displays of aggression, he is reasonably well-matched to them in toughness.
It would be, and is necessary for Mr. Trump to be, hardened to remain impervious to attack.
Mr. Trump has a more amiable personality in dealing with those who are friendly, or at least open to him; and has been reported by ALL who have brought proposals for policies / Executive Orders to be amenable to their suggestions.
There has, at times, been his use of coarse language in public, which is unfortunately now the habitual practice of American society at-large.
And though this doesn't speak to the preservation of our understandable ideals, other U.S. Presidents were notorious for their spicy mouths; especially Democrat Lyndon Baines Johnson, the grantor of The Civil Rights Act of 1964. It's almost undisputed that he quipped to his cabinet, "I'll have those N*ggers voting Democratic for 200 years." More of what he said is found on Wikiquote. It yields another word from Mr. Johnson that's even more stunning given that for which it was intended:
F**k your parliament and your constitution. America is an elephant. Cyprus is a flea. Greece is a flea. If these two fleas continue itching the elephant, they may just get whacked good ... We pay a lot of good American dollars to the Greeks, Mr. Ambassador. If your Prime Minister gives me talk about democracy, parliament and constitution, he, his parliament and his constitution may not last long ... Comment to the Greek ambassador to Washington, Alexander Matsas, over the Cyprus issue in June 1964. As quoted in I Should Have Died (1977) by Philip Deane, pp. 113-114.
We've seen Donald Trump as a matter of course be far more diplomatic than LBJ was; even in corresponding with Kim Jong-un, the Communist dictator of North Korea. Also, he took a more tactful position in dealing with Iran than many expected.
And in regard to any dalliances he may have had with women, though we find illicit trysts to be very distasteful (and sinful), they've been engaged in by men of power, wealth or influence since time in memoriam. However, we would be understood in stating that the sheer exploitation and abuse of others, in any form, is wrong.
John F. Kennedy, Jr. was a rabid womanizer from all accounts. Thomas Jefferson was reputed to have had several affairs and William Jefferson Clinton definitely did; with a cast of female characters whose names are still on the script in our minds - Gennifer Flowers, Sally Perdue and Monica Lewinsky. Paula Jones, Juanita Broaddrick, Leslie Millwee and Kathleen Willey were those who charged him with sexual harassment and / or rape. Some referred to Bill Clinton casually as "The Rapist". Hillary Clinton called the new reports of sexual misconduct (per the advise of their political consultant, Betsey Ross Wright) "Bimbo Eruptions".
North American males, whether Presidents or paupers, are noted for having certain proclivities.
(To Be Continued... 2nd Half of the Document)
[The Whole Document is Available to Download Here]