We demand someone looks into the Richard "Ricky" Hochstetler via hit-and -run in 1999 in Manitowoc, Rumors of Police cover up / Corruption
1035
signers.
Add your name now!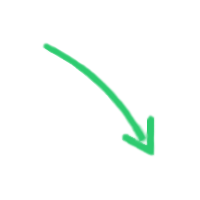 1035

signers.

Almost there!

Add your voice!
Maxine K.
signed just now
Adam B.
signed just now
A Mother's Plea for Closure


For Information Sought in Fatal Hit-and-Run.


Debra Hochstetler wants to know who killed her son.


Debra Hochstetler is the mother of Richard Hochstetler, the 17 year old who was killed by a hit and run driver on Sunday January 10, 1999, along County Highway CR in Manitowoc County. "I want to make a plea to ANYONE who knows any information or to the person responsible - please come forward," she says. "It's not going to bring Ricky back, but we would like some answers and help, I want to know why someone would leave my baby and not check on him and see if he's dead or not," she says.


Debra Hochstetler recalls the night: She had dropped her son off at a friend's house to watch movies. Although he had a midnight curfew and said he would get a ride home with a friend, he often walked or biked from Manitowoc to their home just North of Natural Ovens. Debra Hochstetler was awakened at 4:30 a.m. by the sound of pounding on the door. She thought it was Ricky, that he had forgotten his key. Instead, it was law enforcement officers and the coroner.

MANITOWOC — Perhaps the most unsettling of Manitowoc County's unsolved deaths is that of 17-year-old Richard Hochstetler, known to friends as Ricky. On a cold winter night in January 1999, he was hit by a vehicle, dragged nearly 200 feet and left for dead on a lonely stretch of highway near his home. The wounds and memories are still fresh for the living. "It's devastating. It's a piece of you that's missing," said his mother, Debra Hochstetler of Manitowoc. "No matter how much time that goes by ... it doesn't get easier because we don't have an answer. If we had the answers, we would be able to finish the healing process." The Associated Press considered Ricky's death one of the most high-profile cases in the history of the Manitowoc County Sheriff's Department at the time. Ricky's mother, known as Debi, aims to keep attention focused on the case. She has turned to social media for answers. With the help of tech-savvy friend Craig Hermsen, the new website www.RickyH.com was formed in January. It shows photos of Ricky through the years, even those with the curly hair he disliked so much. He kept it short when he got older, Debi said.According to newspaper accounts, the teen was on the west shoulder of Manitowoc County CR near Silver Creek Road in the town of Newton when a southbound vehicle hit him from behind and dragged him nearly 70 yards. Authorities said the vehicle continued south as least as far as Clover Road in Newton following the crash. "The hardest part for me is knowing he had to die alone and nobody deserves that," said his mother. She was awakened by a knock on the door at 4:30 a.m.

According to newspaper accounts, law-enforcement officials gathered more than 200 shattered pieces from the front end of the vehicle that was believed to have hit and killed Hochstetler. Some were found at the scene and others were found as far as the intersection of Newton and Center roads. Among those pieces was a radiator fin shroud. Apparently, the impact was so severe that it pushed the wall that holds the radiator in place backward into the fan shroud. Tire tracks in the snow at the scene were 7¼ inches wide, and the tread marks indicated the tires were likely older mudsnow tires. Evidence indicated that the motorist did not stop after hitting the teen. Officials believed the driver may have been drunk or fell asleep at the wheel.
Investigators determined they were searching for a late 1980s model Chevrolet truck, Blazer, Suburban or van.

It is Believed there was a type of Christmas party that night of this fatal Hit-and -Run just a few miles up the road. Rumors or Police corruption have plagued our town. Was this another case?

This Mother And Family deserve to have Peace!

WE DEMAND someone steps in to relook at this whole case and Bring peace for this family and give them the closure they so long for!