We demand a 2 hour runtime and a good story for the TMNT sequel!
34
people have signed this petition.
Add your name now!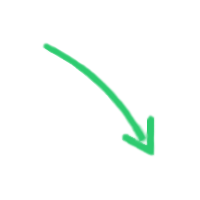 34

people

have signed.

Add your voice!
Maxine K.
signed just now
Adam B.
signed just now
We all know that a TMNT 2 was announced not so long ago due to the office box success of the first one. But the problem is that the movie that platinum dunes just released suffered from a lackluster origin, plot, and TOO much focus on April. The worst part is that the film was only 90 minutes, which resulted in a fast past and rushed story, with little to no character development for the turtles in their own film.
Please help make this happen!
If they continue with the idea of a sequel, here's a few things that they need to implement:
1. Remove Johnathan Liebesman; No shaky cam or an director with a lack of vision of his own. The guy never made a decent movie in his life.
2. Replace the writers; While they had a pretty good track record, their version of TMNT isn't good enough. The current movie and the blue door script proves this.
3. Insert the IDW incarnation story; Splinter learning ninjutsu from a book is fine, but there has to be a reason for it like any other interpretation. There has ALWAYS been a Hamato/Yoshi Link, which give Splinter a reason to learn the art of ninjutsu and for the turtles to become martial artists themselves. What's the point of characters being Japanese in the movie, when they had no connection to it? Makes entirely no sense.
Here's an idea from a user on the technodrome website:
In the flashback scene, Splinter mentions that he has no recollection of life before the lab. It would be easy for the sequel to suggest that Splinter's cognitive abilities were superpowered by the mutagen. As he grew larger and smarter, memories of his life before the lab became startingly vivid and after him and the turtles were full-grown, Splinter remembers that his original owner was a ninjitsu master named Hamato Yoshi, a man who was killed by Oroku Saki in Japan.
4. Make the movie over 2 hours long; The turtles had no development, the plot was way too complicated, and the humans took up half of the screentime; We didn't even get to see what a normal day in the turtles lives looked like, there was no build up to Raph's speech in the end, Donnie and Leo was just there,and Mikey was a perverted horndog who hit on April for no reason. All emotional scenes were cut short or made a joke of, and the characters are the same from beginning to end, except for April apparently, which shouldn't be the case, because this is a NINJA TURTLES movie, the turtles should be the first priority not a side character.
4.Megan Fox, while she did okay in this movie, they should have casted someone better.
5. Lack of Martial Arts; I just don't want to see the turtles over power and throw people around.
6. Inconsistencies; Raph's shell gets cracked and 3 minutes later he slams into a hammer.
When Raph arrives in the place where the rest of his brothers were captured, he comes in conflict when Shredder where he states, "the fourth cage was stored for you", only for Shredder to defeat him and walk off in the end.
7. Pacing; it was just godawful, Too much exposition to expand the plot, with no character relations being built.
8. Terrible humor; do I really need to expand on that?
9. A ripoff of the Amazing Spider man 2; What's with the lack of originality?
All I want is a good turtles movie, is it too much to ask for?