We ask that Dr. Eloiza Alcaraz be reinstated as the ¡Enlaces! Program Coordinator
127
signers.
Add your name now!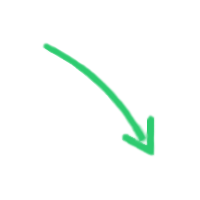 127

signers.

Almost there!

Add your voice!
Maxine K.
signed just now
Adam B.
signed just now
This Petition is addressed to the following:


Dr. Ann McElaney-Johnson, President of Mount Saint Mary's University
Dr. Robert Perrins, Provost and Academic Vice President
Dr. Gregory Travis, Director of Graduate Psychology


We, as ¡Enlaces! students and alumni, are disappointed with the institution as well as concerned about the future of the program and our academic and professional careers, due to the loss of the leader and founder of the current ¡Enlaces! program.


We, the undersigned, ask that Dr. Eloiza Alcaraz be reinstated as the ¡Enlaces! Program Coordinator of the Counseling Psychology graduate program at Mount Saint Mary's University - Doheny campus.


As prospective students, Dr. Eloiza Alcaraz became a mentor and the determining factor to our decision to apply and, upon acceptance, matriculate into this program. We were not impressed by the campus life or services, but by the work that Dr. Alcaraz has done with the program and in the community that MSMU-Doheny resides in. Her history working for social justice with Spanish speaking communities was invaluable to our decision to apply and knew that she would be key to continue facilitating the change that the therapeutic community needs to provide competent and compassionate mental health services. The Psychology Department at Mount Saint Mary's University itself boasted of the work and accolades received due to the work of Dr. Alcaraz in the following electonic communication: http://archive.gotoextinguisher.com/Campaigner/Pub.... Dr. Alcaraz is the only Psychologist teaching traditional Latino folklore in a clinical cultural framework the west of the Mississippi and is nationally recognized as a distinguished Psychologist. Her leadership, commitment, and passion are hard to find. And, now, the MSMU Psychology students are jeopardized due to the university's inability to exercise best practices to retain culturally competent faculty.


The lack of information and transparency has reduced the morale among the students and alumni. Many new students have communicated their willingness to withdraw from the program. Students have communicated with other graduate programs for advising on potential Spring admissions, transferrable coursework, and reallocation of federal financial aid and scholarships. Certainly it is attributable to feelings of disillusionment at certain promises and guarantees not being fulfilled by this program. As you can see from the link above, we were promised to enroll in a nationally recognized graduate program under the leadership and guidance of Dr. Alcaraz. The program's integrity is now compromised due to the absence of Dr. Alcaraz as of August 19, 2016.


We call for the immediate reinstatement of Dr. Eloiza Alcaraz as the leader of the ¡Enlaces! program. Working with Dr. Alcaraz as our professor, advisor, mentor, and role model will help us achieve the social change we signed up to achieve at Mount Saint Mary's University.
Sincerely,


¡Enlaces! Students of Mount Saint Mary's University