We Are Listening Tour- Superintendant Douglas
20
people have signed this petition.
Add your name now!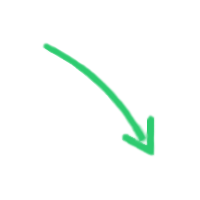 20

people

have signed.

Add your voice!
Maxine K.
signed just now
Adam B.
signed just now
Dear Superintendent Douglas,
Thank you for taking the time to visit Round Valley and listen to our thoughts on education in this community and in the state. We want to share some of our thoughts with you now, as well.
We know stopping Common Core is an issue you campaigned on and we support that goal 100%. We feel the Common Core State Standards, or AZCCRS, are developmentally inappropriate, and results in 'dumbing down' our children.
We believe that Arizona should have high standards in place that are based on traditional classical learning including direct instruction by the teacher of traditional scholastic subjects rather than subjectivity, feelings, emotions, beliefs, multiculturalism, political correctness, social engineering, globalism, evolution, sexual freedom, contraceptives, environmental extremism, global warming and climate change, victimization, diversity, acceptance of homosexuality as normal and redistribution of wealth, now found in the CCSS.
We believe in standards that include academic, fact-based skills and research rather than standards that include social concerns, are project-based, constructivism, subjective and use unproven fads and theories.
We believe ELA standards should include phonics, classical literature, cursive handwriting, grammar, usage, correct spelling, expository, persuasive and research writing, and exclude testing elementary grade students with timers for speed reading.
We believe math standards should include 'drill and skill' of the four math functions learned to automaticity, instead of 'fuzzy math' and skills dependant on calculators.
We believe history and social studies standards should emphasise American heritage and exceptionalism, national sovereignty and founding documents, not diversity, multiculturalism, globalization, revisionist history or political correctness.
We believe education should be an equal opportunities venture, not equal outcomes.
We believe teachers should be an authority figure who set the plan for the class and carry out academic instruction, not simply facilitators of a fits-all service.
We believe a student's role is to learn from the teacher; focus on factual learning, develop foundation skills for logical and analytical reasoning and develop independent thinking.
We believe play is essential to learning, and benefits the whole child, including their performance in the classroom, while pushed down standards replace play with developmentally inappropriate teaching.
We believe assessments should evaluate students by earned grades, and objective tests with right-or-wrong answers, and emphasise academic skills and knowledge, not inflated grades, subjective assessments evaluated by the value system of the grader, or group grades.
We believe high stakes tests do our students and teachers a disservice. While we feel there needs to be accountability, we argue that there are better ways to ensure this and reject any type of high stakes testing.
We believe the Federal Department of Education has too much authority over our state education, without benefiting us in any way.
We believe that the state has an obligation to fund students equally and that paying more for struggling and English Language Learners while overlooking funding for Gifted learners is incentivising low achievers. Funds and IEP's for Gifted students should be as accessible as they are for struggling and ELL students.
We believe that if teacher pay was increased and more closely matched that of other countries, such as Finland, competition for teaching positions would increase and would result in higher quality teachers as well as students. Teacher retention rates would improve and the current shortage crisis the state is in would be eliminated.
We believe that the data collection being done on our children is abusive. http://www.azed.gov/aelas/files/2013/12/december-2013-aelas-project-milestones.pdf
We believe that parents have the ultimate authority over their children's education, and that administrations and elected officials need to respect that authority.
Thank you for taking the time to hear our concerns and opinions. We look forward to seeing changes in Arizona's education system.
Sincerely,
Round Valley Parent Teacher Committee