We Are Immigrants: Restoring America's Values on Immigration
11
people have signed this petition.
Add your name now!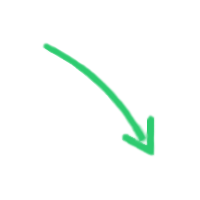 11

people

have signed.

Add your voice!
Maxine K.
signed just now
Adam B.
signed just now
We Are All Immigrants
A Promise to Return Our Country to Its Core Values & Principles on Immigration
We are all sons and daughters of immigrants or immigrants ourselves who chose to come to this "shining city on a hill". We are individuals who deeply believe that what has made America a land of hope and promise are the core values of the American creed: a land of opportunity, equity, liberty and equal justice under the law; a land where there is the promise that if you work hard and play by the rules that you have the opportunity to live a life better than your parents. We know that there have been chapters in this country's history where we have not lived up to this promise and believe that we are living through one of them now when it comes to our current approach on immigration. We also believe that we have an obligation to stand up to encourage our elected officials and citizens to return to the values that have held such promise for so many for so long.
We are non-partisan. Our "ask" is not of a party, but for candidates to public office to support the following core American ideas associated with immigration, which are consistent with the founding principles of this country.
Reunite families immediately and agree to never separate families at the border again. Knowingly separating families is the antithesis of what this country is about – the core of our country starts with the family unit and keeping families together is a human value of dignity that we hold dear.
Support legal immigration – we do not believe that only screening for skills should be a litmus test for immigrants; the litmus test should be what it always has been: equal opportunity, playing by the rules and working hard. Many of our parents came here not knowing how to speak English or having an education, but they worked hard to achieve and make a better life for themselves.
Fair, humane and respectful treatment of undocumented immigrants – there are ~15 million undocumented immigrants in America. We need to address their status, but do it in a way that respects their dignity as fellow human beings.
Don't ban entry based on religion – this country was founded by immigrants fleeing religious persecution. Religion – whether Christianity, Judaism, Islam, Hindi or other – should not be a factor in whether someone is admitted or not to this country.
Welcome the true asylum seekers – America has always aspired to be a land of last hopes whether it be pilgrims fleeing religious persecution, Russian immigrants seeking the freedom to speak their mind or El Salvadorian families fleeing gang violence, Lady Liberty has always been there to welcome them. And America has been rewarded in kind with a spirit that has been the envy of the world.
These ideas and principles are under assault. But we are optimists – believing in the American promise and believing that We the People can bring us back to them if we collectively act upon them. We are confident that together we can turn the page on our current chapter and return to the principles and values that were the "beacon of hope" for so many over the past few centuries. But it won't happen by itself – each one of us must stand up and promise to support candidates that will live these values in their policies regardless of party affiliation because We Are All Immigrants.