We Are Dolls Kill
146
signers.
Add your name now!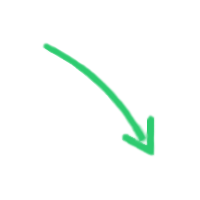 146

signers.

Almost there!

Add your voice!
Maxine K.
signed just now
Adam B.
signed just now
WE STAND TOGETHER
We are Dolls Kill. We love what we do. We love our team. This is coming from a place of passion, respect, and unity as a team, for we have confidence in true change.
We are disappointed with the response and action from the company. We cannot continue to ignore what's actually happening until things are addressed adequately, both internally and publicly. If we want to embrace real change, we have to mobilize to raise awareness and organize individuals who will act. As an unapologetic brand, we pride ourselves on fighting and standing up for the misfits. It's hard to stand by and support this business when our company has not done the same for their employees, customers, and the community at this crucial time.
This Is A Call To Action:
We believe that the survival of this company and the integrity of its employees will only exist if the following actions are taken:
Co-Founder Shaudi Lynn (AKA Shoddy Lynn) acknowledges her actions publically as a video post on the Dolls Kill Instagram account, providing a genuine apology expressing accountability for her actions, as well as stating clearly that her actions do not align with the beliefs of the employees and the company.
Immediate removal of Co-Founder Shaudi Lynn from her position as CCO of Dolls Kill, due to irreparable damage to the brand image through selfish actions, outbursts and beliefs; putting the employees at risk, and continuous internal misconduct; in order to prevent future cyberbullying or dangerous antagonization against employees. We ask that she can no longer speak publicly about the company including on her personal social platforms. And a public statement of her removal on Dolls Kill platforms.
More diversity in positions of leadership, led by a Chief Diversity Officer, CDO, as well as diversity training to all employees; to foster a healthy environment where the voices of the employees are heard and prevent further issues of social insensitivity from resurfacing.
Showcase a diverse cast of influencers and models, promoted on all social channels, marketing campaigns, and e-commerce photography. Change of model roster to ensure that the site has increased its model diversity ≥50% in e-commerce and are featured as the leads in 100% amount of editorials per quarter.
Donate ≥10% profit annually to nonprofit organizations chosen by employees, and implement philanthropic programs and activities to give back to the community i.e. partnering with local non-profits and providing volunteer days off for all employees to participate.
Provide more structure and support for the HR department so they can in turn provide support for employees. This structure and support should be facilitated through a larger HR team and training programs; to promote healthy and structural teamwork, and an overall safe space to discuss our office environment. This stems from former complaints or concerns that have been filed and employees who did not feel secure that our HR team would take the right choices or any action at all. This also stems from a lack of HR engagement regarding COVID-19, Black Lives Matter protests, and Shaudi Lynn's previously mentioned actions (stated in sections 1 and 2).

We would like to clarify that this is not a reflection of the current HR employees and is in fact caused by a lack of support from leadership for the HR department.
To collectively, as a company, cease the purchase, sale, or promotion of controversial products that exhibit any of the following (but are not limited to):

Racism, cultural appropriation, nazi symbolism and associated nazi symbolism, the promotion of rape culture, the promotion of self-harm, insensitivity to mental illness, theft from artists and other forms of copyright infringement.

Any product that falls under this umbrella is subject to removal from the Dolls Kill website and return of inventory to the vendor. Any product currently live on site is also subject to these terms and requires immediate removal from the Dolls Kill site. Any product flagged in any step of the buy-to-site process will be done so without fear or repercussion for flagging.
To provide a clear and concise buying strategy per quarter in order to lay out mission, goals, brand focuses, communication strategy to brands, budget, organization of communication, ≥20% buying from a mix of ethical, local and brands owned by people of color. This percentage should be increased to ≥50% by 2024.
We believe in Dolls Kill. Let's stand together.



*public comment display is disabled