WCW/NWO Revenge Remake
55
people have signed this petition.
Add your name now!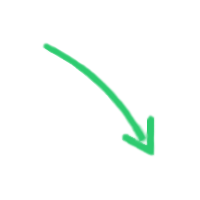 55

people

have signed.

Add your voice!
Maxine K.
signed just now
Adam B.
signed just now
I have come here today with a proposition. A few years back, THQ/AKI released a game for the Nintendo 64 titled \"WCW/NWO Revenge\". It had around 62 total wrestlers including Hulk Hogan, Larry Zbysko, Giant, Sting, DDP and all your favorites. There were a few flaws in this great game: *Lack of create-a-wrestler *Not enough BIG names *Lacked different types of matches *Championship \"Turnovers\" I\'ll start off with the first flaw: \"lack of create-a-wrestler\". Around its time, Revenge and WWF Warzone for fighting for the king of the wrestling games. While Revenge had moves easier to pull off, Warzone had CAW. Revenge could let you alter the clothes of your wrestler but couldn\'t let you use your imagination by making a whole new wrestler. A CAW could expand the replay value A LOT and could truly let a gamers imagination run wild. Secondly, it lacked the presence of big namers like \'Nature Boy\' Ric Flair. They should expand the big names from the 1998 to 2001 roster so that the gamer could be more affiliated and feel more at home with the game rather than upset that his favorite wrestler didn\'t make the cut. Expanding the roster would make a lot of people happy and add more variety. Another flaw was the lack of different types of matches. You could have a match for a belt or a tag team or a battle royale but you didn\'t have the other greats such as the cage match, special referee match and ladder match. A cage match would be a good change of pace instead of the regular ring. A ladder match could once against extend the replay value and it could be great to see such a glorious thing. The special referee match would be great. You could totally beat up both wrestlers. With special referee, you could relive the Zbysko-Bischoff match. If something was bewildering to me, it was the idea of me and my friend or CPU tag partner losing to our opponents but not losing our championship status. It would add much more reality if you lost in the championship match then your belts were taken by your opponents rather than getting the unfair adavantage of losing but retaining them. If it is possible, THQ/AKI should remake this game and release it on the Playstation 2, GameCube and X-Box. But in order for them to know that we support this idea, we must sign this petition and let our voice be heard that we love WCW/NWO Revenge and we will buy a remake of it if it is made. Please sign if you agree with this petition.
Sponsor
I am Brian and a WCW/NWO Revenge fan and sponsor of this petition.
Links
-List of some WCW/NWO Revenge Pages- http://www.angelfire.com/ab/WCWnWoRevenge/ http://www.geocities.com/stunning1_2000/revenge.html