WCHS Planned Changes
87
signers.
Add your name now!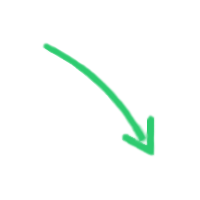 87

signers.

Almost there!

Add your voice!
Maxine K.
signed just now
Adam B.
signed just now
Scott Siegel, Ed.D.
Superintendent, Ceres Unified School District 2503 Lawrence St.
Ceres, CA 95307
April 20, 2020
In light of the current online and at-home schooling platforms in use in Ceres Unified School District and worldwide, we would like to respectfully urge the district to reconsider their decision to exclude students from all over Stanislaus County and beyond who thrive in an online/homeschool environment from being enrolled at WCHS in the future.
Our students represent a diverse cross-section of those who must work to help support their families, those who learn better in a non-classroom environment, those who are seeking a more diversified education, and those who are looking toward a 21st-century future. To that end, many of us have acknowledged WCHS as the only area high school that allows its students the flexibility to develop independent and critical thought, entrepreneurship, self-direction, as well as the collaborative capabilities that a classroom can provide. Whitmore has long been a champion for technology-based learning that prepares its students to handle the demands of a similar course environment in colleges and universities all over the world.
It is this combination of educational approaches that makes WCHS the success that it is. Consider some of the acknowledgments that distinguish WCHS from other area high schools:
•97.5% graduation rate, ranking WCHS the highest of Ceres Unified School District high schools (per Whitmore Charter High School LCFF and Local Control Plan, 2019-2020)
•two years receiving 6-year, one-day review accreditations
•California Distinguished School
•multiple first place and top winners yearly in local contests such as the Heritage Essay and the Modesto Peace Essay
•Mistlin Gallery art contest winners
•medal winners at the Northern California Lenaea Theatre Festival

•multiple STEM awards
•California Regional All-State Honor Choir recognition

WCHS has been and can remain at the forefront of educational progression if it is allowed to continue as the successful model it has been for the past 18 years. Additionally, our WASC accreditation depends on the hybrid model.
For most of us, the discontinuation of online and homeschool options at WCHS means that we will have to take our students elsewhere for their secondary and college-preparatory education. To that end, we respectfully ask that you reconsider the planned changes at WCHS.
We hope to hear back from the district in time to make decisions for our students for the upcoming school year.