Water Supply Issues / Shortages – Morcellement Petit Village St. Antoine
107
signers.
Add your name now!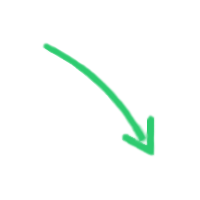 107

signers.

Almost there!

Add your voice!
Maxine K.
signed just now
Adam B.
signed just now
To Whom It May Concern
15 Feb 2022
Petition: Water Supply Issues / Shortages – Morcellement Petit Village St. Antoine
Dear Sir / Madam,
Please accept this document as a formal petition from the residents of Morcellement Petit Village St. Antoine, to raise concerns and complaints in relation to the ongoing CWA water supply shortages over the past years. The aim of the petition is for the authorities to find a fast & permanent solution to this matter. The below points should give you a clear understanding of the situation.
Lack of water supply and complete non provision of water in severe cases has become a serious ongoing issue for the residents of Morcellement Petit Village St. Antoine.
Over the years, several complaints have been lodged to the CWA. Residents have attended the Rouillard Office & the CWA Pamplemousses Office to lodge their complaints, but the solutions are always late and most importantly the solutions always seem to be temporary.
Residents of the Morcellement have never been able to enjoy a proper standard & continuous water supply level, even at times where there was no water shortage issues in the country.
Excuses & Promises from the CWA are numerous but to no avail.
On some occasions, CWA water tankers have been supplied to the residents, but this solution would only cover a few days' worth of supply, for a few houses only. Furthermore, people have found themselves in situations where water tankers were promised to them, but never turned up.
In other situations, CWA has proven so unreliable that some residents had no other choice, than to organize private water tankers at their own expense.
It is difficult to understand how come in 2022 in Mauritius, there has to be such an issue with the water supply & above that, why it is so difficult to find proper permanent solutions to the problem via the concerned authorities ?
In combination with the regular electrical power cuts that the residents of the Morcellement have been experiencing over the past years, this water shortage issue is seriously getting to people, as their whole life and those of their families and kids are taking a hit.
Not to be provocative on the matter, but mostly truthful; the feeling is that some of the residents are on the edge of revolting & organizing a protest. Going to the media is also being considered or possibly has already been considered.
Below & on the following pages, you will find details & signatures ( online system generated for some ), of the residents agreeing to this petition.
In the hope that all concerned will take a serious look & proper actions towards this matter, we thank you for your assistance.
Residents of Morcellement Petit Village, St. Antoine.