Wasting Water
24
people have signed this petition.
Add your name now!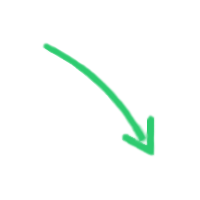 24

people

have signed.

Add your voice!
Maxine K.
signed just now
Adam B.
signed just now
Hi, my name is Nataly Lee. This is a petition about people wasting water. I am a 6th grader, and I am live in Nicaragua.
Have you ever noticed how much water you have wasted? Well, even though water has no taste, no smell, no color. Yet, it is the most important thing in the world. Well, you may be thinking: " Umm… I know water is important." Although, people are wasting a lot of water. So, would you like to have no water, and lose your life? You would not, right? People are wasting water, they just dont know. They need to know. One time, they will learn how they waste so much water, and how much they waste.
Here's a fact. Did you know that Americans now use 127 percent more water than they did in 1950? Did you also know that if you flush the toilet, it will waste about 3 gallons of water?
Are these facts interesting? You want more facts? Well, the facts are here! Less than 2% of the water on Earth is freshwater. Yes, I am right, FRESH water. People can survive without food for a month, but only 6 to 7 days without water. In our bodies, we have 75% of water. A leaky faucet can waste 100 gallons of water.
So… hehe, are you convinced to help me stop wasting water? If yes, sign my petition. I'll give you some ways to stop wasting water. When you are showering, take short times, that will save water. Also, turn off the sink water when you are not using it, and don't dump water when you don't want to drink it anymore. Now, if you are still not convinced, keep reading.
Did you know that turning on and off the water faucet, will waste 20 gallons (75 liters)? But if you leave the water running, you may waste more than twice as that amount. That is a lot.
Did you also know that if you use a modern electronic dishwasher, you only use less than 10 gallons (38 liters)? Interesting, right?
Water is so important that a drop a water saves a thirsty man's life. That drop of water to the man is worth a sack of gold. Important, right?

In California, in 2014, Californian people used 70 million gallons of water. Most of that water is out of the hydrologic cycle. Scary, right? Now, convinced? Look all of this, water can save lives. Remember, "thousands have lived without love, not one without water." - W.H. Anden. Sign my petition.