Warner Brothers - Please Take My Money
10
people have signed this petition.
Add your name now!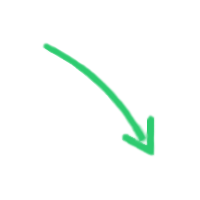 10

people

have signed.

Add your voice!
Maxine K.
signed just now
Adam B.
signed just now
This might seem a very silly petition. In fact, it is. It is asking a large corporation to create items that would definitely be bought by a very devoted group of people known as the Supernatural fandom.
Warner Brothers, if you build it, we will come. With money.
We, the undersigned, ask you to please create amazing licensed merchandise for us to buy.
Here are some suggestions:
1. A non-working replica of the Colt (which could then be sold through the Noble Collection, since you already have very well done LoTR, Harry Potter, and Batman merchandise through that outlet).
2. A replica of Ruby's knife.
3. A replica of Castiel's angel blade.
4. WELL-MADE action figures of Sam and Dean Winchester, as well we other cast members. Buffy had some incredibly well-made action figures made for their series. Considering current technology for action figures where actors are able to have their faces scanned in a matter of minutes, there's really no reason not to have quality ones made.
(Castiel, Bobby Singer, Crowley, Abaddon..to start with. This is a show with many beloved guest stars, villains as well as heroes. There are actors who haven't been on the show in years, but are so beloved by fandom that they are still invited to every convention.)
5. Have someone ghostwrite the original "Carver Edlund" Supernatural book series. I guarantee you, fans would buy this as a box set on Amazon.
6. Jewelry associated with the Men of Letters. (The unicursal hexagram done as the button Henry Winchester wore, but you could do necklaces as well.)
7. Leather journals embossed with "H.W." (A replica of Henry Winchester/John Winchester's journal.)

8. Charlie Bradbury's monster app that she used on her Windows tablet. (Although, obviously, you'd want to make this available for Apple and Android as well.
9. One of the VFX crew members recently suggested a "Men of Letters" bunker Lego set.
10. A good 4-door black 1967 Chevrolet Impala model that includes opening trunk, hoods, and doors. (And also includes the custom interior work done or the car on the show.)
These are just a few of items that could be sold, items which span from a smaller price range to more upscale items.
Please, Warner Bros. Take Our Money.
--The Supernatural fandom