War of Thrones Gem Strike
260
people have signed this petition.
Add your name now!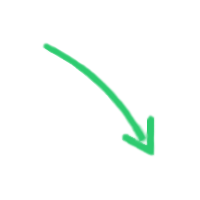 260

people

have signed.

Add your voice!
Maxine K.
signed just now
Adam B.
signed just now
By signing this petition, we will no longer be purchasing gems in War of Thrones until some serious changes are made.

As the games most active players (and customers) we obviously enjoy playing the game. However, many players are quitting the game, and the path the developers are taking the game also will not lead to new players beginning castles, growing, and sticking around. We are committed to WoT, but cannot continue playing and buying if the developers do not also have a commitment to us their customers.
The continued focus on gem buying for events alongside updates that strangle players into buying gems while making it more difficult for smaller players to upgrade and compete is unacceptable.

In the long run, having a growing base of happy customers who might purchase $10 per month will make the game more money than a shrinking base of 100 customers who spend $1k.

With this in mind, we demand that War of Thrones do the following for us to resume purchasing:

1. Resume alliance events immediately. We cannot upgrade our relics without these events. These events keep players active, engaged, and playing with each other. Its really a win win for you. You have the code in place to do these events, no reason why you cannot start them again.

2. We ask that there be more variety in the solo events and the rewards offered. Every event being a kill event or dragon (upgrading or catching) event gets boring. When all events are either dragon events or events that only offer dragon rewards it dissuades those who do not have a dragon or cannot afford to upgrade from competing, and eventually makes them inactive. Furthermore, growing players need items to upgrade heroes to 255, Divine Favors, War Sceptors… not offering these as rewards in events while simultaneously increasing requirements for upgrades makes non-advanced players quit.

3. Resume Limited events for players to collect materials. These events got players to log in, be active, and in long term generates business for you because players get to try items they will eventually buy.

4. High level materials for dragon equipment should be included in skeletons. Players have all levels of equipment and their should be representation of this in mausoleums.

5. Provide us with mausoleums that offer materials for forging items that were previously offered in limited events that can be used to forge items for battle (such as shields, march enlargers, etc...). Also, increase number of mausoleums that hold eggs and offer piles of eggs in worlds with Dragon Valley.

6. Remove the new requirement (added on recent update on 5/11) for rally field upgrade to upgrade castle to level 20. This is abusive to players who have been working to upgrade their castle using loyalty or gems.

We also have the following suggestions for you to consider making the game experience better. We realize these are items that require development in code, but nonetheless would make experience better:
1. Create a way to open multiple items at once (like Resource cards).
2. Create events that get players of same level to fight and engage each other. This would also make prizes available for players at different levels (giving DFs/WSs to those who need them most).
We appreciate you taking the time to read these demands. We will not be purchasing gems until the 6 demands we made are met.

Thank you.
Please let WoT know you are participating in the strike by sending them a mail referencing the link to this petition to wot_support@simpypets.net