Walnut Tree Baseball Field Change of Use
126
people have signed this petition.
Add your name now!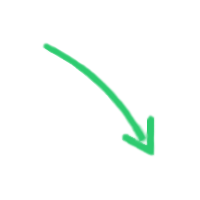 126

people

have signed.

Add your voice!
Maxine K.
signed just now
Adam B.
signed just now
The Honorable E. Patricia Llodra
First Selectman of Newtown
Newtown Municipal Center
3 Primrose Street
Newtown, CT 06470
Subject: Dock and Construction Plans at Walnut Tree Hill Baseball Field
Dear Ms. Llodra,
It has come to our attention that the town has installed or permitted someone to install a dock and beach area on town-owned Open Space in a residential neighborhood. We respectfully request that it be removed immediately and the trees and landscaping be restored to their previous state. We further request that the temporary permit be revoked and no further work be permitted to support any other use beyond the current baseball use at this site.
The Newtown Zoning Department has told us that this space was specifically created for LOF Adaptive Skiers and although we appreciate its mission, operating its business in a residential neighborhood creates many issues. Those issues include:
Safety
This area of the lake is very narrow, it is unsafe for LOF participants, children swimming at the residents, and the general public if a commercial operation such as LOF Adaptive Skiers was to operate in this narrow section of the lake. The towns surrounding the lake have designated specific areas where the width and features of the lake allow for safe commercial use. Operating this business in a residentially zoned area creates a safety risk for all involved.
Zoning
This is a residential neighborhood, the car traffic from this private commercial operation provides unreasonable traffic in a residential neighborhood and does not conform to Newtown's zoning regulations.
This land was specifically deeded as Open Space, not as commercial use land. Installing features for exclusive use by a company not even registered in Newtown conflicts with the purpose of Open Space land by adding people and traffic from out-of-town, rather than protecting quiet open land for residents use.
This property is within the 100-year flood line. This use does not conform to Flood Zone regulations.
Environment

The constant picking up and dropping off of waterskiers will create significant destructive erosion of shoreline, including marshlands, wetlands and two small coves located in that area.
This use will cause significant negative impact on wildlife and aquatic life that these areas give shelter to, including a family of protected swans who nest in that area yearly and the spawning of fish.
Other
This organization has been successfully operating at Zoar Beach, an area appropriately zoned for this use. It is inappropropriate to move them from a safe and appropriate location to an unsafe and inappropriate location.
Newtown has stopped this organization from operating in another residential neighborhood. We ask that you continue to fight this fight and hold this organization to the same standards as other similar organizations.
Alternative Options
Newtown taxpayers have already paid many millions of dollars to purchase and maintain a marina at Eichler's Cove and a boat ramp at Lake Lillinonah. These areas are appropriately zoned for this use and have the space for this use to occur safely. They are both also severely underutilized. There are many other options in Newtown and the surrounding towns appropriate for this use.
The town should not permit this commercial organization to operate in a residential neighborhood where it's unsafe and keeps town residents from being able to peacefully enjoy our town. Please revoke the temporary permits and take all action necessary to reverse this project and keep this organization in an appropriate location for their activities
Sincerely,
Newtown Resident