WAKE UP GRASSROOTS FOR TRUTH, JUSTICE AND TRANSPARENCY FOR WF KSIMC
523
signers.
Add your name now!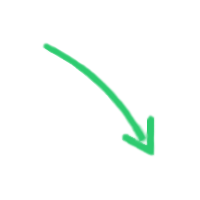 523

signers.

Almost there!

Add your voice!
Maxine K.
signed just now
Adam B.
signed just now
Salaam Alaikum Dear Members
Eid ul Adha Mubaraki to you & your Families.


Due to the recent unprecedented misunderstandings of procedures and governance of our World Body (WF) and not to allow further polarisation of our Community members across the globe, we have embarked on a mission to seek clarification and intervention of The Charity Commission (UK) if it finds reasonable reasons for a Charitable institution conduct investigation. We will be presenting them with correspondences, Notices and Clips of Meetings. This is strictly for the Pleasure of Allah (SWT) and no malice is intended towards any one individual or group.

If anyone of you feel that you would like to be shareholders in helping our quest of seeking justice then please find it in your hearts to support the cause by signing the aforementioned petition so as to give it the credibility it deserves.

We abhor the idea of our institution being razed to the ground by unsound governance portrayed and thus to raise the credibility of our beloved institution it compels us to take these steps so tomorrow when we are in front of our Creator we can answer in a dignified manner without guilt.

Oh My Lord we did what we were capable of doing and to give it Fruition was in your Hands. Ameen.
Duas
Jabir Chatoo
FAQ
Q) Will this petition tarnish or impact the WF ?
A) It is envisaged that the Charity Commission will review the governance of the WF and present its findings. If there are found to be any constitutional breeches, these will have to be addressed.
Q) What matters if we as grassroots don't sign the Petition?
A) The institution belongs to our 12th Holy lmam and we want to be part of those ensuring that we stand up to voice injustice taken place unlike the Tawabeen.
Q) What about the Regional Leaders who signed a recommendation of agreeing to the 13 Election flaws?
A) Sadly, the outgoing Office Bearers did not give importance to the PSS report and instead opted to resign en-masse which was unprecedented in the history of this August body. The WF constitution has no protocols in place in their constitution for such an occurrence and this was known to the OB's.
Q) How do we move forward while polarization grips our communities worldwide?
A) We all need to be part of the solution therefore getting an independent review from the Charity Commission we hope will clear the dark clouds hanging over our institution.
Q) Did other Candidates or Regional leaders or Councillors inform the WF of its mistakes ?
A) To the best of our knowledge and with the information received from social media, the public domain and from some of the leaders who have also filed with the Charity Commission, they all did but it seems everything fell on deaf ears. The Charity Commission will have to investigate this too.
Q) What are you and like minded trying to accomplish?
A) We are seeking the Unity of our Community members including its rightfully elected leaders and the rightful processes of governance for our Leaders and institution.
Q) Wasn't a President 'Elected' at the last WF ExCo 7 Meeting?
A) Yes an Election process took place but the rights of electing the President is with the Grassroots and not Councillors.
Q) Weren't the outgoing WF office Bearers aware of the implications of violating the constitution?
A) The previous WF office bearers had engaged the services of a firm of solicitors and a QC and reported that they followed their guidance.