WAIVE TAXES ON SANITARY PADS
122
people have signed this petition.
Add your name now!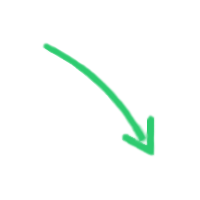 122

people

have signed.

Add your voice!
Maxine K.
signed just now
Adam B.
signed just now
Menarche is a sign of female physical maturity and fertility because it represents the transition from childhood to sexual maturity, which can cause anxiety among most females. Biologically, menstruation is an important and normal part of the female human life cycle, and humanity exists because of this. Our very existence is banked on the hope that a girl will reach puberty and finally menstruate. In this regard, menstrual hygiene is essential to the self-esteem, confidence and health of women and girls. Integral to menstrual hygiene is cleanliness and reproductive health, to which every woman and girl has a right.
Unfortunately, menstruation is misconstrued across several cultures with some viewing it as abnormal and taboo. This misconception, contributes to negative attitudes towards what is in fact a natural developmental process that a girl goes through. When people fail to recognize menstruation as a normal change from childhood to adolescence and then womanhood, it is stigmatized and defined as a 'dirty' side of womanhood. This is degrading and wrong.
it is common knowledge that when all girls, regardless of their social status, reach puberty, which can be as early as nine, they require sanitary products to make them feel comfortable. Ordinarily, one would assume such wares, which are of great value to girls and women, should be readily available and affordable.
Sanitary pad for girls and women is slapped with 20 percent import tax levy. We see this as a situation where, as a nation, we mortgage education, growth, maturation, social well-being plus sexual and reproductive health of girls and women, which is the core of womanhood.
CALL TO ACTION
J Initiative under its Happy School Girl Project (HSGP) is encouraging fellow Ghanaians to SIGN the petition to waive the 20% tax on the sanitary pad to make it affordable to girls.
Taxing 'menstruation' has implications for a young girl's growth and maturation, education, health and social well-being as it makes the sanitary product very expensive. The other challenge has to do with relevant information, which is non-judgmental for both boys and girls. The removal of the tax, other challenges around hygienic practices will be addressed and it is only then women and girls will be empowered to manage menstruation in a hygienic and dignified manner.
It is the right time to take action.