Vermont Election Environment: Keep it Clean, Keep it Honest
14
people have signed this petition.
Add your name now!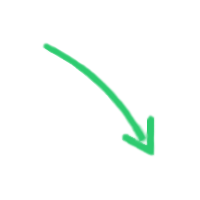 14

people

have signed.

Add your voice!
Maxine K.
signed just now
Adam B.
signed just now
Lieutenant Governor Brian Dubie, Senator Peter Shumlin:
The State of Vermont is well known for its relatively clean "natural environment". The same should apply to our "election environment", starting with the Governor's race in 2010. As a citizen and taxpayer of Vermont, a state we all love, regardless of political party affiliation, I want Vermont to have a clean, healthy and honest election campaign, starting with the Governor's race. The Governor is the chief executive of Vermont, and should set an example for all other elected office holders.
I encourage the candidates for Governor of Vermont to seriously consider and pursue these four ideals:
1. Please continue to hold as many debates as possible throughout every part of Vermont. Focus your debate comments on the substance of the issues. May the best candidate and the best ideas win. While constructive and fair criticism is appropriate, unfair or vague attacks, and untrue statements are not welcome by many voters.
Can you pledge to hold a sufficient number of honest debates about the specifics of important issues?
2. The State of Vermont is currently dealing with a large budget deficit, with even higher projected deficits for future years ($112 million for FY 2012). The next Governor needs to demonstrate that they are fiscally prudent with taxpayer dollars. You can show your fiscal restraint by how you conduct your campaigns. The amount of money spent on campaigns today is not appropriate relative to the salary and benefits earned by the Governor (for two-year term, the total is about $400,000).
Can you please try to reach Vermont voters without overspending? How can the next Governor tell state agencies and employees to make cuts, if you have spent an excess amount of money to win your election?
3. In addition to direct campaign contributions, outside organizations, corporations and unions are ready and willing to spend even more money on the Governor's race. Many of these campaign ads, robocalls and other tactics are negative in nature, and not always totally honest. This election should be more about the State of Vermont and the interests of Vermont citizens and taxpayers, and less about outside organization interests.
Can you pledge to ask the outside organizations to please stay out of Vermont's election for Governor? How can we have a "Pure Vermont" or a "Strong Vermont" with such outside influence?
4. While campaign reports today are filed and available online (www.vermont-elections.org), they are usually PDF files containing scanned images of printouts from spreadsheets. Therefore, they are not searchable by the citizens.
Can you provide better transparency and make these campaign reports searchable by posting the original spreadsheets online before November 2nd, 2010?
Thank you for your consideration of these election campaign ideals. Let's keep Vermont's "election environment" clean, honest and free from negative and "polluting" influence from outside sources.

Sponsor
VT Clean Election Environment Ron Pulcer, Rutland Town, VT (petition author) Instructions: To submit your signature, please read petition text (in Sign tab). Then fill out webform at the bottom of screen. Name and email are required by ipetition system. Vermont County, Party Affiliation and Comments are optional. To complete the webform, please click the SIGN! button at the very bottom of screen. Thank You.
Links