VPFL DECLARATION PETITION ATTENTION ALL LEBANESE WARLORDS
107
people have signed this petition.
Add your name now!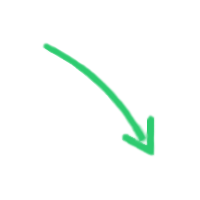 107

people

have signed.

Add your voice!
Maxine K.
signed just now
Adam B.
signed just now
VPFL DECLARATION PETITION ATTENTION ALL LEBANESE WARLORDS TODAY US, THE LEBANESE PEOPLE CAME TO HOLD YOU ACCOUNTABLE ENTO BARA SAR DAWERNA!!! This Declaration is made and entered into on Today by and between, a Lebanese citizen   and every Lebanese Citizen around world. This Declaration shall become effective immediately. It shall continue in effect for a period of: AS LONG AS IT TAKES FOR MY LEBANON TO regain Sovereignty, Peace and Prosperity. In consideration of the mutual promises contained in this Declaration, the Lebanese Citizens agree to unite, speak as one voice and inform the Lebanese warlords and politicians of the following:  I am, the Lebanese Citizen, calling for the Attention of the Lebanese warlords and politicians,  I am telling you, the Lebanese warlords and politicians, that for over 40 years you have been in charge of MY country, MY LEBANON and hold you responsible for the following: • Murder of the 220,000 Lebanese martyrs,•Burglarize of the 60 billion USD, •Unclear plans for Electricity 24/7, public education and Medicare, •Sabotage Lebanese main attraction - Tourism, •Unemployment, •Immigration of our youth and families, (1.2 million Lebanese), •Destruction of the country's infrastructure, •Prevalence of Drugs, •Pollution,•Blurry image of children's future, •Disarray in healthcare system thus national Social Security, •Mess in our education structure, (nonexistence of high-quality government education), •New war zones areas •Stretch of weapons in the midst of civilians and organizations, •Lack of security, •Turmoil of Sectarianism,•Discrimination, • Sovereignty deficiency, •Nonexistence of unity, •Absence of true patriotism, • Instability and probability of another civil war, •Lack of many other basic fundamentals that exist in any so-called country, • Selling our land to foreigners. 
 I am telling: YOU HAVE FAILED IN OFFICE  I am taking MY country back from you. 
 I shall, support  MY ARMY on any move, even the takeover if needed   
 I shall then elect from THE LEBANESE PEOPLE, new public servants.  I am holding you ACCOUNTABLE for the challenges MY country, MY LEBANON is facing.  I am telling you BACK OFF according to my demands  I am DOING A RADICAL CHANGE  I am telling you ENTO BARA! SAR DAWERNA!
Links