Voter's Contract for West Atlanta Residents
10
people have signed this petition.
Add your name now!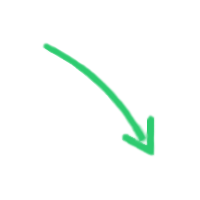 10

people

have signed.

Add your voice!
Maxine K.
signed just now
Adam B.
signed just now
Voter's Contract & Equity - City of Atlanta Mayoral Candidates Requirements
Economic Equity for West Atlanta Progress
Rodney D. Mullins
1. Real Inclusion of West Atlanta stakeholders will continue throughout the candidate's term in office. Updates will include but is not limited to monthly Westside Economic Agenda Updates - MLK Drive Dream Accountability Reports (Equal Educational Access, Economic Equity, Youth Development, Crime Prevention, Clean Energy, Business Development, Proportional Investment) The candidate will commit to economic development standards in West Atlanta to sustain our vote of confidence.
2. Accountability – All organizations, entities or developers that receive public funds, build in high potential communities or tax receive benefits will be accountable and incentivized for their adherence to equitable contracting with local minority contractors, community engagement, collaboration and access to opportunity. Entities that deny opportunities to local small businesses can receive penalties and punitive damages.
3. Tech Deserts and Broadband Deficits are reduced with Small Business Tech Incubators, Church Tech Training Centers and free broadband/wifi for youth and elderly. Young Atlanta University Center entrepreneurs receive tax incentives to live, innovate and design in West Atlanta.

4. Business Façade and Exterior Renovation funding to improve the curb appeal of our business corridors in West Atlanta, West End, RDA, MLK, Adamsville, and DLH. Pop-Up shop funding for new businesses in West Atlanta is made available to stimulate entrepreneurship.

5. Environmental Justice, Smart Streets and Clean Energy projects address alarming respiratory issues, rising youth asthma rates, energy costs and toxic air/water in West Atlanta. New Development will require Green infrastructure design (30%) to mitigate new development impacts (tree planting, green-building materials, landscaping, infrastructure).


6. Gentrification Management & Mitigation through Affordable Housing Retention Policies for New Homes Incentive bonds that creates quality housing in West Atlanta for former renters' high quality, serves the existing population, and employs local contractors from West Atlanta.
7. First Choice City of Atlanta, APS, and Housing Authority Contracting opportunities benefit West Atlanta small businesses. These contracting opportunities do not require disproportionate and unnecessary amounts of capital, insurance and bonding.
8. Youth Summer Government Employment, Apprenticeships, Youth Stadium Vendor and Entrepreneur Training opportunities created in and around Metro Atlanta & Northside Drive Entertainment District target Westside youth. All employment includes Livable wages.
9. Invest Atlanta will focus greater attention toward recruiting, incentivizing and facilitating the growth of new innovators in the Westside. Invest Atlanta will create an Economic Revitalization Plan for West Atlanta in collaboration with stakeholders and business associations. New businesses and Livable wage jobs saturate the region. (Create $3 Billion Economic Stimulus package similar to other projects supported by the City of Atlanta)

10. Atlanta Housing Authority will pursue a mission of mixed-income housing to address the thousands of homeless residents in West Atlanta by utilizing their $50 million surplus in reserves to support affordable housing for people at 0 – 40% of AMI.
11. Atlanta Police Department will activate effective community policing programs that exists in other communities: Improve Response Time Metrics, Foot/Bike Patrol, Police Athletic League, Mobile Cameras in Hot Spots, Internship Program, Anti-Car theft Initiative and create an effective crime prevention strategy to reduce crime in afflicted areas. Property and Drug seizures can be allocated to Youth Crime Prevention and Athletic League rather than weapons.
12. Education Gaps - Local Atlanta Schools will be statutorily repurposed as centers of learning and recreation during the afternoon and summer for our youth. All schools performing below standard will receive a remediation plan from APS. Citizens are properly notified of educational grants and employment training opportunities with greater effectiveness.

13. Street Beautification bonds for primary roads in our neighborhoods will include: sidewalk repairs, furniture (bus benches/trash receptacles), planters, bus stop covers.
14. Criminal Justice System should address the impact of unbalanced sentencing, lack of legal representation for African-Americans and disproportionate citations/enforcement of African Americans due to financial hardships. Former Inmate release into the local community should include support services and employment.
15. Unequal Mobility decreases Upward Economic or Social Mobility - Marta Scheduling, routes and service upgrades for workers and tourists that desire to visit the West region is improved. The focus of Transportation should be satisfaction and equity for the commuters.

16. First Choice Employment and Contracting opportunities that give priority to local unemployed residents and small businesses for all new development in the region.
Signature of Candidate ___________________________________________
Atlantawesteconomics@gmail.com rodcapital@yahoo.com West Atlanta Progress Coalition