Petition for a "Vote of No Confidence" Against Ward 66 (Bluff) Councillor Duncan Du Bois
84
signers.
Add your name now!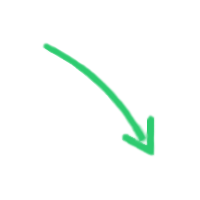 84

signers.

Almost there!

Add your voice!
Maxine K.
signed just now
Adam B.
signed just now
WE, the undersigned residents and voters of Ward 66, suburb of Bluff, Durban, eThekwini metropolitan municipality, KwaZulu-Natal Province, South Africa respectfully submit this petition to the Democratic Alliance (DA) Party for a "Vote of No Confidence" against the current Ward 66 Councillor Duncan Leslie Du Bois.
As ratepayers of Ward 66, we contribute to the financial success of our community, and as such we have a vested interest in the future of our beloved Bluff suburb. As proud South African citizens, we also have a vested interest in the future of the Democratic Alliance (DA) Party and wish to secure the continued representation by the DA of our Ward.
Despite our best efforts to communicate our concerns or to be made aware of substantial changes in our community, we find Ward 66 Councillor Duncan Du Bois to be in violation of the terms and conditions of the DA Manifesto:
The DA will:
Ensure all DA councillors and mayors are "fit-for-purpose" – that they have the necessary skills to make a success of their jobs and serve the people. Measure each mayor and councillor against an individual performance agreement containing agreed annual objectives, including regular contact with the citizens they serve. Require each councillor to sign the DA Councillor's Charter that commits them to a required standard of service.
THE DA COUNCILLORS' CHARTER
As the DA Councillor I pledge:


To work for the goals and programmes described in the DA's Local Government Manifesto - To represent all the people of my municipality faithfully - To maintain the highest levels of personal integrity and professional conduct in everything I do.
I understand that, should I fail to meet the required level of performance, I will be removed from office.
Appoint staff based on the value they add to the organisation, not their political affiliation
Conduct regular human resource audits to ascertain skills gaps and assess the diversity of the staff complement
Continuously monitor and evaluate individual staff performances
Implement training programmes to up-skill under-performing employees. Individuals unable to improve their performance after appropriate support will have their employment terminated. A municipality's ability to function depends on the money it collects from other spheres of government and ratepayers. Without a revenue stream it cannot deliver services and invest in infrastructure.
A DA-run municipality will:
Work to obtain additional grants and funding from various sources, including the national and provincial governments
Ensure it has the funding for all projects it embarks on.
New unfunded mandates will be resisted. The DA Manifesto states: "Whoever governs your city or town council controls many of the things that affect you." Your municipality is wholly or partly responsible for things like:
Creating the conditions for economic growth and job creation
Crime prevention
Delivery of basic services such as water, sanitation, electricity and refuse removal
Public transport
Housing
Setting and collecting rates and service charges
Town planning and making the rules for development
Construction and maintenance of municipal roads
Trading and building regulations
Primary healthcare at municipal clinics
Traffic and parking
Recreation facilities, parks, beaches and other public amenities
Sponsor
"Concerned Citizens of Ward 66"
Links