Vote of NO CONFIDENCE in Bishop Arthur Roche
203
signers.
Add your name now!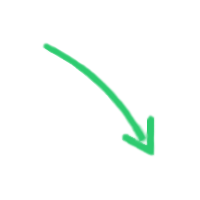 203

signers.

Almost there!

Add your voice!
top seo guys
signed recently
social bookmarking s...
signed recently
We are collecting signatures of ordinary people supporting the situation of the Parish of St John the Evangelist, Allerton Bywater before forwarding them to the Papal Nuncio & the Congregation for Clergy. This Petition states that: We object to the planned closure and demolition of so many Catholic Churches in the Diocese of Leeds. We believe this plan to be detrimental to the wider community, and urge the authorities to think again. We have no confidence in the Bishop of Leeds, who is refusing to listen to the people. We deeply regret that, despite our repeated requests, we were not given the opportunity to discuss our legitimate desires with Bishop Roche, and that he did not even do us the courtesy of replying to any of our Proposals or letters. Even letters from from local MP\'s Yvette Cooper & Colin Burgon have gone unanswered. As our spiritual father, his continuing silence is baffling and deeply hurtful. Our letters were courteous and respectful and were presented in accordance with Canon 212;2, and the express wish of the Second Vatican Council that \'the laity should disclose their needs and desires with that liberty and confidence which befits children of God and brothers of Christ\' (LG 37). Lumen Gentium and the Catechism remind the Bishop that \'He should not refuse to listen to his subjects whose welfare he promotes as of his very own children\'
Sponsor
The parishoners of St John the Evangelist, Allerton Bywater.