Vote Yes for Turf Field at Bethlehem Central High School
709
people have signed this petition.
Add your name now!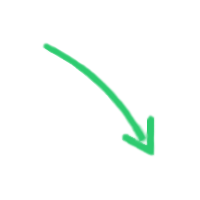 709

people

have signed.

Add your voice!
Maxine K.
signed just now
Adam B.
signed just now
This fall, the citizens of the Town of Bethlehem will vote on a bond to fund improvements to our schools. On August 11, the Board of Education will vote on what projects will be included in the bond. Signing this petition will show your support for including a project to install a synthetic turf field at the high school. Here is why you should support this project:
- The grass fields at our schools cannot reliablly and safely be used for physical education or sport team practices and/or games.
-The grass fields do not drain. The standing water on the fields makes the field unplayable forcing cancelation of practices and postponements of games for days after rains. The fields turn into mud, become rutted and uneven and on the rare occasion when dry become hard packed all posing risk of injury to the students. With the long range forecast of more extreme weather (heavier rains) due to climate change, these field conditions will most likely further deteriorate resulting in more cancelations/postponements.
- The town has considered installing synthetic turf in the past but opted to try and correct the poor drainage of the grass fields instead as recently as 2016. All attempts to correct the drainage of the grass fields have been ineffective to date even though significant money and idled field time has been applied.
- The lack of reliable and safe fields forces physical education classes to be held indoors and limits the available activities and number of students active at one time. The school and sport teams' booster clubs pay tens of thousands of dollars a year renting non-school property to enable the teams to practice in preparation for their seasons. As practices are not on school property after school, transportation is not available thereby disadvantaging some student athletes who can not get to practices and negatively impacting their study and sleep opportunities .
- Title IX requires, among other things, equal treatment of female and male student athletes in provisioning practice and competition facilities. The non-school fields are not laid out/lined for field hockey and therefore when used as a substitute for closed grass fields represents unequal treatment in provisioning compared to boys sport programs at Bethlehem High School.
- Extensive studies by the New York State Health Department over two decades have shown that the synthetic turf field presented no increased risk of physical injury or health issues to student athletes compared to grass turf.
- There are 12,000-15,000 synthetic turf fields in the US. In the capital district almost all school districts large and small have at least one synthetic field such as Albany, Scotia, Troy, Mohanasen, Burnt Hills, Shen, La Salle, Shaker, Schenectady & Columbia. Guilderland and CBA are in the process of planning the installation of synthetic turf fields. These schools have used synthetic turf for many years with no reported elevated injury, health or environmental issues.
- Although the synthetic turf field will require funds to install, the school district's contribution will be minimal due to the Coronavirus Response and Relief Supplemental Appropriations Act. The Board of Education indicated the turf install will be cost neutral just as all other projects being considered.
- Synthetic turf will cost less per year to maintain compared to the grass fields. No fertilizer, mowing, aerating, lining, or watering during summer months will be required. As extreme weather excursions (wetter wet season and dryer hot season) will become more typical with climate change, the cost to maintain grass fields will likely increase making these cost avoidance even more significant. In addition, non-school field rentals will not be required any longer.
- Physical Education and Athletics are important aspects of student development and well being. Maximizing the opportunity for our students to be outside exercising should be an imperative considering the obesity issue and associated health risks (diabites) facing school age children. Team athletics not only provide an opportunity for exercise but also teaches students how to team with others, how to work and persevere towards goals, how to over come setbacks with dignity, develop leadership skills and for some an opportunity to pursue higher education via scholarship. The synthetic turf field will maximize the opportunity for our students to reap these benefits.
- As noted above, the majority of the school districts Bethlehem competes with have or will have synthetic turf fields. Not having reliable and safe fields disadvantages our teams.