vote of no confidence in the current leadership of our country
125
people have signed this petition.
Add your name now!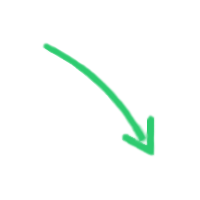 125

people

have signed.

Add your voice!
Maxine K.
signed just now
Adam B.
signed just now
In the UK, if enough people issue a vote of no confidence in the government then an emergency vote will be held and a new government put in charge. I believe that after the appalling recent events in the Uk I think its time for a change. David Cameron abandoned his country in its time of need to fly off on holiday. Yes, everyone has the right to a break but when you are in charge and your country needs you then you postpone. Cameron has constantly let us down. This is completely un-acceptable. I want to put it forward to the house of commons that the british population have had enough and have no faith in the current government and vote for an emergency election.
Since Cameron has been in charge he has taken from the poor and given to the rich, he has increased taxes but we do not get anything in return. The NHS is in ruins, the army is having to retire several thousand soldiers and fire services cannot employ anymore staff meaning they are stretched to their limits. Where are all our taxes going?
The Muslim extremists are trying to take over and believe we should all live by sharia law.
 For those of you who are not familiar with the sharia law this is half of it:

• Theft is punishable by amputation of the right hand (above).
• Criticizing or denying any part of the Quran is punishable by death.
• Criticizing or denying Muhammad is a prophet is punishable by death.
• Criticizing or denying Allah, the moon god of Islam is punishable by death.
• A Muslim who becomes a non-Muslim is punishable by death.
• A non-Muslim who leads a Muslim away from Islam is punishable by death.
• A non-Muslim man who marries a Muslim woman is punishable by death.
• A man can marry an infant girl and consummate the marriage when she is 9 years old.
• Girls' clitoris should be cut (per Muhammad's words in Book 41, Kitab Al-Adab, Hadith 5251).
• A woman can have 1 husband, but a man can have up to 4 wives; Muhammad can have more.
• A man can unilaterally divorce his wife but a woman needs her husband's consent to divorce.
• A man can beat his wife for insubordination.
• Testimonies of four male witnesses are required to prove rape against a woman.
• A woman who has been raped cannot testify in court against her rapist(s).
• A woman's testimony in court, allowed only in property cases, carries half the weight of a man's.
• A female heir inherits half of what a male heir inherits.
• A woman cannot drive a car, as it leads to fitnah (upheaval).
• A woman cannot speak alone to a man who is not her husband or relative.
• Meat to be eaten must come from animals that have been sacrificed to Allah - i.e., be Halal.
• Muslims should engage in Taqiyya and lie to non-Muslims to advance Islam.
If Cameron stays in power I believe that the country will end up having to abide by these laws. I do not want to live by these laws, I do not wish for my children to grow up following these laws and im pretty sure the British population do not wish to either.
I am not normally into politics I am just a normal person. I have just had enough of Cameron and his loyal followers driving this country down the drain.
I myself am an ex-soldier and have served with some of the bravest people I have met and murderers they are not take a look at yourselves and ask yourself why did all those brave souls die for in the world wars defending our freedom when were just so happy to easily hand it over to yet another extremist group if its not the Nazi's its Islam.
please check the blogs as I will update as and when I can
if you want to contact me regarding my petition my email is antstacey@hotmail.com
thanks for you're time and support
Links