Vote NO to Rezoning Douglas Lane Residential Area to Commercial
121
signers.
Add your name now!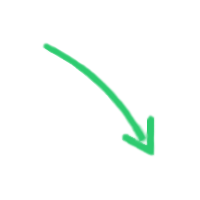 121

signers.

Almost there!

Add your voice!
Maxine K.
signed just now
Adam B.
signed just now
A formal request has been made to the Sumner County Zoning Board of Appeals to grant a "conditional use permit" for a wedding and event venue and permission for six (6) employees on a 10.52 acre tract of land currently zoned residential. These events would be held in a proposed 4,000 square foot carriage house style building.
The hearing is set for May 14th at 6 PM at the County Admin Building located at 355 North Belvedere Drive, Gallatin, Tennessee.
The landlocked property, located at 588 Douglas Lane, and all surrounding properties are currently zoned R1A or Residential, and were purchased with a full page of restrictions to PROTECT PROPERTY OWNERS AND THEIR LAND/HOME VALUES; including several agricultural and commercial business restrictions. Each restriction reinforced that property owners would be protected from other property owners' lack of consideration. For example, minimum residence sizes, no basement homes, lots must be cut at all times, no excavation for the purpose of selling topsoil, etc.
Several families have spent their life savings to purchase land in the country to escape the commercialization of the local cities. Those dreams (and monies) are now in jeopardy to benefit one COMMERCIAL COMPANY.
I ask you to ponder the following questions:
Who does this Spot Zone benefit?
The Commercial Event Center Property Owners are the only citizens to benefit from this change.
Can you imagine sitting on your front/back porch after a long, hard work week and having no choice but to look at a parking lot or Event Center? How about listen to a wedding party for 10 hours? Year round!
Since the property in questions is landlocked, every adjacent property will now face or back up to a Commercial Event Center and/or their parking lot.
Since the Commercial Event Center's property is landlocked, do they share a drive way with Residential property owners?
Yes. If approved, the entrance to the Commercial Event Center would split two Residential Lots in front of the proposed building site and then extend to four (4) Residential tracts behind the building site.
How would emergency vehicles enter the Residential properties as hundreds of wedding guests enter/exit this one lane drive way?
They couldn't. The residential property owners' one lane drive way would be blocked by hundreds of cars attempting to enter / exit the Commercial Event Center's property.
Can Douglas Lane support hundreds of cars attending an event at a Commercial Event?
It is our opinion that Douglas Lane could NOT support a large and instant exodus from a large Commercial Event. Douglas Lane is not much more than a one-lane paved county road riddled with several blind 90* turns. For example, two large vehicles can not pass at the same time on the vast majority of this road. One vehicle must pull over to allow the other to pass. Also, one turn is so sharp that two standard sized-cars cannot pass at the same time without slowing to a crawl or a complete stop.
--------
We have chosen to make our homes here because of the rural character, peace and quiet that Sumner County and Douglas Lane has to offer. How can this massive Commercial Event Center be seen as supportive or consistent with our residential neighborhood?
Please take a moment to sign this petition stopping this Spot Zoning and we would greatly appreciate your forwarding this petition to friends and family living in the Douglas Lane / Hwy 25 area.
Every signature counts.
---
Here are the Committee Members' Names and Phone Numbers. Call Them. Everyone of them. BE NICE AND RESPECTFUL. Remember they are not proposing this change....they just have to vote YAY or NAY.
SUMNER COUNTY ZONING BOARD OF APPEALS MEMBERS
Rodney Joyner - Represents Sumner County
615-451-6097
MARK MCKEE JR., CHAIRMAN
452-4020

BRUCE RAINEY, VICE-CHAIRMAN
822-0012

JOHN WESLEY JONES
452-9129

516-6501
SANDY WEBSTER
452-6131
DON DICKERSON
826-3214
ASSOCIATE MEMBER
RICHARD M. JONES
230-7269
-------
OUR COUNTY COMMISSIONERS
Jerry Foster - 615-533-9746
Leslie Schell - 615-452-8399