Vote NO to Fake "School Choice" Subsidies (No2ESA)
284
people have signed this petition.
Add your name now!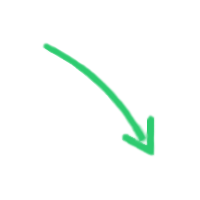 284

people

have signed.

Add your voice!
Maxine K.
signed just now
Adam B.
signed just now
Defend Texas Liberty! Say NO to more government subsidies! Vote NO to SB3, HB1335, & HB1184.
Texans for Homeschool Freedom is a grassroots parental rights advocacy group dedicated to the support of families who apply their Constitutionally-based liberty by choosing to take control of their children's education in the manner and setting that is best suited to each family, free of any government interference or support.
Under current Texas Education Code, homeschoolers operate as private schools, and are not required to report, test, or otherwise follow a set of regulations or standards. This freedom we enjoy allows us to create tailored education plans for our children based on our income, our family dynamics, and the individual needs of our children. We need not adhere to a public school time frame for grade levels or achievements. We research and purchase from a wide variety of homeschool curriculum vendors, many of whom are not Common Core-aligned. Our children have the flexibility to learn at the pace that suits them. Private and public services, tutoring, and therapies are currently also available to us without the new, cumbersome regulation and oversight proposed by SB3 and HB1335.
Popular "School Choice" legislation proposals will change that. When money from the state or federal government "follows the child," so will standardized regulations. Flexibility and tailored learning programs will disappear when homeschool parents are forced to meet the regulations set by the funding agency. The result is less choice. Current "Education Savings Account" (ESA) bills introduced in Texas are misleading as the name suggests that education funds come from a family's private tax-deferred savings account, like a Coverdell 529 account. However, the reality is that this is just another government, taxpayer-funded subsidy ballyhooed for "poor families" or the "educationally disadvantaged". Supporters of these bills justify the need for "school choice" subsidies because kids deserve to be able to escape failing public schools. But these bills do not address why Texas public schools are failing. They do not facilitate "school choice" in any way. Texans already have school choice. We can choose to send our students to a local public school with the ability to transfer to a different campus, to attend a charter school, to pay for a private school, or to homeschool. Texans don't need additional welfare subsidies to facilitate educational "choice".
Further, the dangerous data collection that now exists in all public programs is of great concern to us. We have opted out of the public education system, which includes protecting the privacy of our children's social and emotional data. If homeschools are part of any future ESA or school choice program that provides funds for education, our children will be added to this dangerous data mining system. We oppose this in every form.
We believe that all school choice and ESA proposals can create regulation for Texas homeschoolers that does not currently exist under Texas Education Code and the Leeper vs. Arlington ISD court decision of 1994. The freedom that Texas homeschoolers have enjoyed for over 20 years is unique in America and cannot be compared to any other state. We implore you, our representatives, to defend Texas liberty! We ask you to vote NO on any ESA and "school choice" bills.