VOTE NO TO 10 MILLION TAX FOR HAMPTON BAYS PUBLIC LIBRARY!
39
signers.
Add your name now!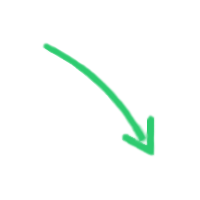 39

signers.

Almost there!

Add your voice!
Maxine K.
signed just now
Adam B.
signed just now
THANK YOU! THANK YOU! THANK YOU!
STAY VIGILANT! STAY INFORMED!
THE HAMPTON BAYS COMMUNITY HAS SPOKEN AND WE WILL NOT SACRIFICE OUR FUTURE!
9.9 MILLION REASONS TO VOTE NO APRIL 4TH!
SPREAD THE WORD!
DON'T FORCE YOUR CHILDREN, YOUR PARENTS AND YOUR FAMILIES TO PAY THIS UNFAIR TAX INCREASE OVER THE NEXT THIRTY YEARS IN HAMPTON BAYS!
VOTING TAKES PLACE 10:00 AM - 9:00 PM
ONCE AGAIN THE HAMPTON BAYS LIBRARY BOARD OF TRUSTEES IS ATTEMPTING TO RAISE UNNECESSARY TAXES WITHIN THE COMMUNITY OF HAMPTON BAYS!
THE ORIGINAL BOND REJECTED IN JUNE 2016 WAS SET FOR TWENTY (20) YEARS.
THE NEW BOND IS NOW BEING PACKAGED AS A THIRTY (30) YEAR BOND LOWERING THE YEARLY ADDITIONAL TAX.
THAT IS TEN (10) EXTRA YEARS OF PAYMENTS IN ORDER TO MAKE THE BOND MORE ACCEPTABLE.
DON'T BE FOOLED!
AN INDIVIDUAL WHOSE HAMPTON BAYS PROPERTY IS ASSESSED AT $350,000 CURRENTLY PAYS $201.00 PER YEAR IN LIBRARY TAXES. THE PROPOSED BOND WILL INCREASE THIS PAYMENT TO AN ESTIMATED $265.00 PER YEAR (30% INCREASE)!
THE PROPOSED BOND BY ITSELF OVER THIRTY (30) YEARS AMOUNTS TO ALMOST $2000 IN ADDITIONAL LIBRARY TAXES FOR EACH HOMEOWNER!
http://webcache.googleusercontent.com/search?q=cac...

Taxes for Hampton Bays residents are already out of control! This is why our children cannot afford to live here unless they stay with their parents!
In 2003, the Hampton Bays Public Library completed a renovation and expansion project that increased it to its current size of approximately 20,000 square feet.
In October of 2006, a new Teen Services Department opened in a previously unfinished area in the lower level.
How many of your children are using the Hampton Bays Library on a regular basis? Will they use it for the next 5...10 years?
Who are we really building this for and how many more staff will be hired to operate the Argonne Avenue property that "WOULD MOST LIKELY BE PRESERVED AND USED FOR ADDITIONAL LIBRARY ACTIVITIES".
Another Quote from Hampton Bays Library Director Ms. LaVista "…ARCHITECTURAL PLANS FOR THE BUILDING ARE STILL IN THE WORKS". Why introduce a 9.9 million bond referendum without plans to show the community? What exactly is on the table? What are we voting for?
Do you actually think it is only going to be $9.9 million?
YOU ARE VOTING NO FOR THE FUTURE OF YOUR CHILDREN TO BE ABLE TO AFFORD HAMPTON BAYS!