Vote No on Superintendent Raise
196
people have signed this petition.
Add your name now!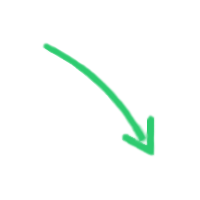 196

people

have signed.

Add your voice!
Maxine K.
signed just now
Adam B.
signed just now
We, the undersigned of this petition, hereby petition the Montgomery Township School District (MTSD) Board of Education ("the Board") to vote against approval of a raise for the District Superintendent when they convene on November 21, 2017. Our reasons for petitioning the Board are outlined below, and our signatures indicate that we believe these reasons provide merit for a vote against a raise at this time.

In 2015, the Superintendent's current contract was extended through June, 2020 at her request. Without the requested extension, it would have expired in June 2017. She agreed to this salary freeze through 2020 in 2015, but nevertheless asked to renegotiate her contract in July 2017. The Board proposed an amendment which would amount to a 12% raise for the current school year, which they presented in a public hearing at the 11/7/2017 board meeting:
Current Compensation for 2012-2020 : $192,608

Base: $165,000
High School Stipend/Adjustment: $2,500
Merit Bonus: $25,108
Proposed Compensation:
2017- 2018: $215,231
Base: $182,174
High School Stipend/Adjustment: $5,000
Merit Bonus: $28,057
2018-2019: $219,421
Base: $185,817
High School Stipend/Adjustment: $5,000
Merit Bonus: $28,604
2019-2020: $223,694

Base: $189,534
High School Stipend/Adjustment: $5,000
Merit Bonus: $$29,161
One of the Superintendent's job requirements is to recruit and retain high quality teachers and staff. In the Spring of 2017, the public learned that the Superintendent recommended that a beloved Social Studies teacher, who was also the head of the Social Studies Department, not be rehired. The Superintendent had moved to terminate the teacher based on information that it was later shown was falsified by two administrators who were her direct hires. Students, parents, and community members packed the room at the May 23rd Board meeting in support of the Social Studies teacher, who was ultimately offered a one-year extension to continue working at Montgomery High School in a reversal of the superintendent's recommendation.
It is unclear what, if any, resulting actions were taken around this issue. When asked directly about that by the public at the November 7th Board meeting, no answers were provided. The Board of Education is bound to confidentiality policies that did not allow them to comment on certain aspects of the situation, but the two hires made by the Superintendent who were implicated in the falsification of information related to the termination no longer work in the district, which strongly implies that their departures were related to this shocking series of events. The direct response of Board members at the November 7th meeting was, "Look around, and you'll see who is still here and who's not here."
At the May 23, 2017 Board meeting referenced above, it was clear to the hundreds of parents, students, and teachers in attendance there are serious problems in the central administration of the MTSD. Teachers provided testimony that fear of reprisal makes them reluctant to provide honest feedback even when specifically asked for candor. They testified that morale in the district has suffered enormously due to this issue, and they provided feedback that their confidence in the Superintendent and her staff is low.
In addition, it has been noted that some of the Superintendent's hires are personal friends or acquaintances of hers, who might be less qualified than other candidates but nevertheless have been awarded positions in Montgomery Township due to their association with the Superintendent.
Lastly, in the Spring of 2017, an internal faculty survey indicated an overall lack of confidence in the integrity and competence of the Superintendent and key central office staff, with a very high percentage of faculty reporting that they feel district leadership is dishonest.
In summary, any approval of a raise for the Superintendent should be made with due consideration to the failures and concerns outlined above. No further information about how the district has remediated these issues or plans to remediate them has been provided, and a vote to approve a raise would indicate to the voting public that the Board does not feel it is accountable to its constituent taxpayers.