Senate Bill 16 Petition Has Moved
791
signers.
Add your name now!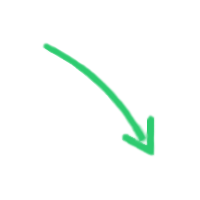 791

signers.

Almost there!

Add your voice!
Maxine K.
signed just now
Adam B.
signed just now
Thank you for your interest in signing Sen. McConnaughay's #STOPSB16 petition. In order to make the petition more accessible, we have moved Sen. McConnaughay's petition to her website. To sign the petition, please copy and paste the following link into your browser to sign the petition on her website: http://senatormcconnaughay.com/Resources/SenateBill16Petition.aspx


We apologize for any inconvenience. We value your support, and encourage you to circulate this petition among friends and family. As a collective voice we can have the greatest impact!
Legislation has been introduced and is moving through the General Assembly that would dramatically change the way we fund public education in Illinois. As currently drafted, Senate Bill 16 will have a direct and negative impact on Kane County schools by diverting millions in General State Aid for Education away from local school districts, to other districts in Illinois.
Senator Karen McConnaughay (R- St. Charles) argues education funding reform should be crafted in a bipartisan manner, where all stakeholders are brought to the table to negotiate a comprehensive, equitable school funding formula. Sen. McConnaughay does not believe Illinois' system of funding schools should create "winners" or "losers," but instead equitably finance public education in this state to give all Illinois school children the best opportunity for scholastic advancement and academic success.

If you agree, please add your name to the following petition, and contribute to this effort by sharing the petition with your friends, family and colleagues.

In addition to signing the petition, Sen. McConnaughay asks that you contact your state representative and state senator personally to express your misgivings about this measure and ask them to vote "No" on Senate Bill 16.

Senate Bill 16 is not the best we can do. Illinois lawmakers need to go back to the drawing board and engage in a meaningful, bipartisan discussion about how the state's precious education resources should be allocated.
What is Senate Bill 16?
Last July, a committee of state legislators was charged with recommending ways to improve public education funding in Illinois, which has remained unchanged since 1997. Despite the bipartisan efforts of the committee, Democrat lawmakers unilaterally acted to draft SB 16, legislation that failed to incorporate many of the committee's recommendations and which does not address the glaring inequities in how education is funded in Illinois.

If enacted into law, SB 16 will make sweeping changes in how the state funds education. Generally, school districts with higher assessed property values, like ours, will receive much less state funding. Other districts will receive much more in state funding.
SB 16 is a redistribution of current state resources that dramatically changes the way in which limited state funding is distributed among school districts
How will SB16 impact Kane County?
The financial impact on Kane County is substantial. If the bill becomes law in its current form, 73 percent of Kane County school districts will lose $500,000 to $8 million in state aid funding. This would greatly impact the district's ability to provide a quality education to its students, and could potentially put us in a position of needing to reduce programs and services.
Due to Senate Bill 16, a total of 11 school districts in Kane County face significant funding cuts. Of those 11 districts, six will have their funding cut by over 75 percent.

When totaled, this results in a combined loss of $31.5 million for 11 out of 15 school districts in Kane County.

Not only will the loss in funding leave Kane County schools significantly underfunded, but SB16 will potentially result in unnecessary harm to the county's tax payers who could possibly be forced to supplement the loss in funds through increases in property taxes.

What can you do?
SB16 has already passed the Senate. The State Senators who serve Kane County:
VOTED NO - Senator Pam Althoff, District 32, pamela@pamelaalthoff.net, (815)-455-6330
VOTED Present - Senator Dave Syverson, District 35, (815) 987-7555, info@senatordavesyverson.com.

VOTED NO - Senator Dan Duffy, District 26, (847) 277-7100, dan@senatorduffy.com.

VOTED NO - Senator Jim Oberweis, District 25, (630) 800-1992, senatoroberweis@gmail.com
VOTED YES - Senator Andy Manar, District 48, (618) 635-2583
VOTED YES - Senator Michael Noland, District 22, (847) 214- 8864
VOTED YES - Senator Linda Holmes, District 42 holmes42Wsenatedem.illinois.gov, (630) 801-8985.

It is expected that the House will vote on SB16 this fall. We need your help. Please contact your Illinois Representative and voice your opinion. Kane County is served by the following State Representatives:
Representative Mike Fortner, District 49, (630) 293-9344, mike.fortner@sbcglobal.net

Representative Kay Hatcher, District 47, (630) 553-3223
Representative David McSweeney, District 52, ilhouse52@gmail.com, (847) 516-0052
Representative Timothy Schmitz, District 65, info@timschmitz.org, (630) 845-9590
Representative Michael Tyron, District 66, mike@miketryon.com, (815) 459-6453
Representative Robert Pritchard, District 70, bob@pritchardstaterep.com, (815) 748-3494
Representative Linda Chapa LaVia, District 83, chapa-lavial@ilga.gov, (630) 264-6855
Representative Stephanie Kifowit, District 84, stephanie.kifowit@att.net, (630) 585-1308