Vote No on S.744 Amnesty
216
people have signed this petition.
Add your name now!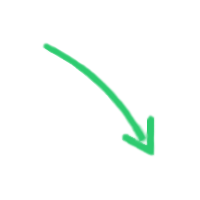 216

people

have signed.

Add your voice!
Maxine K.
signed just now
Adam B.
signed just now
An Open Plea to Senator Hatch, (AND the entire US Senate)

Whereas, your support for high-skilled STEM immigrants may be appropriate and proper, and your attempts to improve the immigration reform bill in Committee are appreciated,

Whereas, in the spirit of supposed compromise, bipartisanship and comprehensive immigration 'reform', S.744 would allow 20 million additional new immigrants.
Whereas, there are currently 20 million unemployed Americans seeking employment,
Whereas, the bill also proposes legalization of an estimated 11 million unauthorized aliens, who have broken various laws by living and working in this country,
Whereas, S.744 would also, by default, grant amnesty to an untold number of employers for their law violations in hiring , aiding and abetting these unauthorized aliens ( 8 USC 1324a),
Whereas, in a recent television interview you were quoted as saying, "This country has always been open to immigrants, but we do need people to obey our laws,"
Whereas, legalizing and ignoring long time consistent violations will NOT promote obedience to law,
Whereas, the 1986 amnesty was proof of exactly the opposite, ignoring violations increases lawbreaking.
Whereas, these unauthorized aliens being given permanent residency may have been convicted of two misdemeanors, or arrested, but not convicted, for a multitude of felonies, or may be currently in the process of deportation,
Whereas, your Senate website declares, "it is essential that border security and proactive enforcement of existing immigration laws become our number one priority."
Whereas, S744 proposes some plans but little actual border security,
Whereas, there are inadequate direct connections to proposed legalization/amnesty,
Whereas, this 'comprehensive' reform bill does not even mention clarification of birthright citizenship, or do much to correct chain migration,
Whereas, the cost of this 'reform' bill has been estimated by the Heritage Foundation to be in excess of $6 Trillion,
Whereas, you recently voted in favor of the passage of the bill from the Senate Judiciary Committee, contrary to the vast majority of your fellow Republicans,
Whereas, amnesty is contrary to the platforms of the Utah and National Republican Party,
We, the undersigned citizens and residents of the State of Utah, hereby humbly petition you to vote AGAINST S.744 "Border Security, Economic Opportunity, and Immigration Modernization Act," more correctly entitled, simply, "Amnesty."
Links