VOTE "NO" ON CELL TOWER AT SAN IGNACIO GOLF COURSE, GREEN VALLEY, AZ
61
signers.
Add your name now!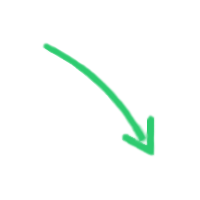 61

signers.

Almost there!

Add your voice!
Maxine K.
signed just now
Adam B.
signed just now
To: Pima County Board of Supervisors
RE: Vote scheduled for August 15, 2016 regarding cell tower being proposed for San Ignacio Golf Course Parking Lot, Green Valley, AZ
I am signing this petition asking that you vote "NO" on permitting a cell tower to be built at the San Ignacio Golf Course parking lot adjacent to homes in the San Ignacio Heights Subdivision, and directly in the view of homes in San Ignacio Ridge in Green Valley, AZ.
Pima County has an ordinance that requires that the County take into consideration both blockage of views and any possible drop in real-estate values that will be caused by placing cell phone towers in residential areas. The proposed cell tower to be located barely within the footprint of the San Ignacio Golf Course parking lot, along Desert Jewel Drive, in Green Valley violates both conditions of said ordinance.
San Ignacio Ridge sub division sits above and to the west of the golf course. If this cell tower is approved, the homes in that sub division that once had an uninterrupted view of the Santa Rita Mountains, will now have a 58ft cell tower as their focal point. Homeowners who paid premium prices for those view lots will not only be forced to look at an eyesore daily, they will also experience diminished property values. Selling a home in Green Valley which has a cell tower as its immediate view will become quite challenging for these homeowners.
Other homeowners in the San Ignacio Heights subdivision will also experience similar problems. What once appeared to be an inviting entry into a residential subdivision, will have negative curb appeal for potential buyers.
San Ignacio Heights takes pride in maintaining a pristine and welcoming entrance to its subdivision, which begins on Desert Jewel Road and Camino del Sol. If the cell tower is approved, residents, guests and new homebuyers will still turn east onto Desert Jewel into what appears to be a lovely residential area. However, after traveling only a few hundred yards further into San Ignacio Heights, these same residents, guests and potential homebuyers will come upon an industrial tower thereby changing the ambiance of the entire area. Residents in San Ignacio Heights can expect a negative effect on selling prices for their homes. Those homes in San Ignacio Heights which will literally fall under the shadow of this 58ft tower can expect an even greater loss in the value of their real estate, since the tower will be fully visible anytime a prospective buyer comes to evaluate buying those homes.
Even though the search for a placement of this tower has gone on for 2 years, the residents of Green Valley had no knowledge of this.
The Green Valley Council first heard of the proposed tower on May 24, 2016. The GVC waited three weeks before notifying anyone of the proposed cell tower. On June 16, 2016, GVC said it emailed the presidents of 4 homeowners associations that a meeting would take place concerning the proposed tower the very next week. However, San Ignacio Heights Board of Directors received no such notice from GVC even though San ignacio Heights residents are likely to be the residents most impacted by this cell tower.
On June 22nd the general public learned about the proposed tower through a small article in the Green Valley News which mentioned a meeting that would be held the very next day at GVC. On June 23rd, GVC approved the proposal...exactly one day after the possibility of a cell tower in the San Ignacio Heights area was announced to the public at large.
Approximately 50% of Green Valley residents are out of town in June and early July. Snowbirds go north and others escape the summer heat on vacation. This proposal for rezoning was introduced to Green Valley residents in such a way that it was virtually impossible for homeowners to do due diligence in examining this issue. I believe this timing to be deliberate on the part of the corporation seeking to build the tower
As a resident of Green Valley, AZ, I ask that the Pima County Board of Supervisors vote "No" on the proposed site for this cell tower.