Vote NO on Big Box
88
signers.
Add your name now!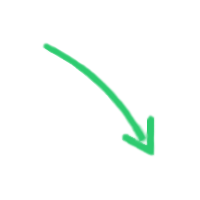 88

signers.

Almost there!

Add your voice!
Maxine K.
signed just now
Adam B.
signed just now
We, the undersigned, believe the city council and mayor should VOTE NO on the Kettle West rezoning and do its homework before dealing with this issue again.
Your name will go here. Please See below for more information.
What Is TOP SECRET About Which Big Box Will Build in Kettle West & Damage Our Downtown?
Background: The Kettle West development is a 275 acre addition to the city just west of the intersection of Hwy 138 and Hwy 51. Tues., Nov. 12th, 7 PM in the council chambers the council is scheduled to vote yes or no on rezoning 35 acres as a Planned Unit Development to allow a Big Box store to be built. Please come and speak your mind!
We, the undersigned, feel the city needs to step back, take a breath, think and vote no on the motion to rezone due to so many unanswered questions. Then city leaders should do their homework with business owners and citizens and reconsider the rezoning once the community has decided on the wisdom of adding more urban sprawl onto farmland and wetlands along with a Big Box store that may well damage the Stoughton Downtown and present businesses. Research proves that Big Box stores have killed downtowns across America. Example: The Madison Downtown is not dead only because of UW-Mad. For Stoughton city leaders to say that a Big Box store in Kettle West will not damage our community's businesses is an error in thinking.
Facts:
o Millions of tax-dollars have been invested in our Downtown. Businesspersons have invested millions in building improvements and their stores. The Downtown is the key to Stoughton as a community and is a major draw of future residents.
o Big Box stores like WalMart, Target, etc. and the retail stores and restaurants that cluster around a Big Box, will not add much retail revenue. It will just sop up retail revenue from businesses in Stoughton and Oregon and help kill those businesses.
o Per research young people with families and aging Baby Boomers do not want more urban sprawl where each person needs to have a car and be able to drive. These people want walkable and bikeable communities with a viable Downtown like ours that has a sense of community.
o People want to buy and shop local and have their money stay in the community not disappear each night to a Big Box headquarters elsewhere in the USA.
o Mayor Johnson and the city spent years developing the plan to redevelop the Downtown area at the railroad tracks and south to the Yahara River with retail, mixed use and modest homes. Our city should be implementing that development plan - not some urban sprawl plan that will damage the Downtown.
o We need to make the Yahara River the focus of our future more walkable, bikeable community.
o We do not need to invest millions of taxpayer dollars in a TIF district subsidizing urban sprawl like Kettle West - where our taxpayer dollars go to into the wallets of developers and Big Box CEOs. And simultaneously damage our Downtown and present retail businesses.
o Stoughton already had over 300 acres of undeveloped land in the city before the council annexed the 275 acres in Kettle West. We should focus city efforts on developing the land we already have as a walkable, bikeable community not create more urban sprawl over valuable farmland and wetlands.
The Mayor & Council Advocates for Growth
Should Answer Questions Like These
BEFORE They Create More Urban Sprawl & Big Box Fiascos:
1. How can our elected representatives be so unwise as to partner with a developer and associates who are not forthright, transparent and honest with the city? Is it legal to make such agreements and zoning decisions in such secrecy?
2. Have business owners, Downtown and in the present retail strips in Stoughton, been briefed on why we need hundreds of thousands of additional retail space? Have they been surveyed to gain their advice? What do city and township citizens think? Have they been surveyed?
3. Wise communities do research first on how to help build better a better community. Has the city conducted a cost benefit analysis on the impacts of the Kettle West Big Box store on retail businesses, on the need for over a quarter million additional square feet of retail business, on the impact of such additional space on the Downtown in terms of vacant store fronts and decreased Downtown business viability and the impact of a destroyed Downtown on Stoughton's tax base and future viability?
4. Why is all the information on the Big Box kept TOP SECRET? If the developers cannot be forthright and transparent, then do we really want people like this as partners?
5. Due to the WalMart SuperCenter controversy Stoughton developed one of the strongest Big Box ordinances in the nation. Why has that ordinance been weakened by the city which only aids future Big Box stores and why is the Kettle West development being done as a Planned Unit Development (PUD) which is intended to help developers do redevelopment in congested areas not development on open farm fields?
6. Advocates for growth (residential and business) say we need growth. The Dane county regional planning department estimates that Stoughton may grow from 12,500 people today to nearly 20,000 people by 2035 - over 50% increase in our population and over 700 more acres of farmland under cement and yards. Does our community want such growth? Has an analysis been done to compare the costs in taxpayer dollars of the full development of Kettle West to increased property tax value and resulting city taxes and lost property values and lost taxes as the Downtown stores go vacant? And have the city and school district estimated the increased state aids and increased levies each will have to pay for the additional services and school children at $11,000 per year each, etc.? Is it possible for our community to actually grow its way out from under the state revenue limits on schools and municipalities that are financially strangling governments across the state? Or, is growth a false hope?
7. Should alders that are in businesses (real estate, development, construction, etc.) that will benefit from the growth they advocate have to abstain from voting on all the decisions regarding the Kettle West development?
THANK YOU FOR READING THIS & WE HOPE YOU TAKE ACTION
Sponsor
Buzz Davis and other progressives, independents and conservatives.
Links