Vote No on 2020 Republican State Party Platform
103
signers.
Add your name now!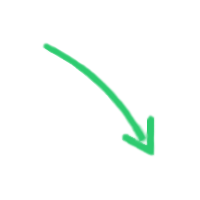 103

signers.

Almost there!

Add your voice!
Maxine K.
signed just now
Adam B.
signed just now
TO: 2020 MINNESOTA REPUBLICAN STATE CONVENTION DELEGATES
Sign this petition to indicate you intend to VOTE NO to the 2020 proposed Platform on May 30th!
(When signing, in the COMMENTS section, please state if you are a State Delegate and what area you represent)
Whereas the 2020 Platform Committee has proposed removing what appears to be 12 of the 13 pages of our Party Platform, thus eliminating our platform. According to the Committee report, the very first resolution, to eliminate our platform, is not widely supported because it was only brought up by a single Congressional District;
Whereas the Party Platform is an important aspect of grassroots involvement and a means for caucus delegates to communicate their values and priorities to our legislators;

Whereas the state of Minnesota has now replaced the caucus straw polls in with a primary election for presidential elections—if we also eliminate the platform, the caucus system will lose its relevance, making it more difficult to involve and recruit new donors and volunteers;

Whereas the debate and discussion about the platform planks is an excellent tool to educate newcomers who have joined our Minnesota Republican Party and debating, discussing and voting on those planks also brings unity to our Party rather than division ,in a similar way that our United States Constitution unites us;
Whereas, due to the Minnesota stay-at-home order:
Hundreds of BPOUs and all eight CDs (the grassroots) were unable to participate in the vigorous, necessary discussion and debate over each individual resolution. Furthermore, subject matter experts were not able to debate each platform element on its merits.
Everything has become electronic, including virtual conventions, making it harder for many delegates to locate the platform committee report, and then review or print. Most delegates are primarily concerned about getting on and voting. This results in less care being put forth in the review of the committee platform report prior to voting.
Furthermore, Party Platform discussions have been delayed until the end of conventions' agendas making it all too easy for tired delegates and convention leaders to be led astray into supporting a motion to approve all resolutions as a block vote without necessary deliberation. This happened at the 2018 Minnesota GOP Convention and it is the intention of this resolution to prevent this from happening again.
Therefore, be it resolved, that:
The proposed 2020 Party Platform be tabled, and the 2018 Party Platform remain in effect.
Be it further resolved that the proposed Convention Rule #39 allows the convention body to vote to not consider motions related to the Platform Committee Report and thus supports a vote to table the 2020 proposed Party Platform precisely because of the limitations to debate important platform changes with a Zoom remote convention.
Be it further resolved that the MNGOP recognize that significant improvements are required with how future state conventions consider and incorporate grass roots caucus feedback into our Party Platform. This goes beyond the Covid-19 remote conventions that made this process even less effective.
# # # END # # #