Volunteer Voices for Bernie Sanders Maryland At-Large Delegates
74
people have signed this petition.
Add your name now!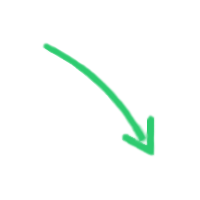 74

people

have signed.

Add your voice!
Maxine K.
signed just now
Adam B.
signed just now
PETITION: For Recommendations to the Bernie Sanders Campaign, a list of person who warrant strong consideration to be selected as At-Large Delegates or Alternates for the 2016 Democratic National Convention:
Melanie Oringer – No one in the state worked longer or harder on Sen. Sanders behalf. She was the voice in everyone's ear getting Montgomery County volunteers to get more involved and to help pull in more volunteers to the cause. She really distinguished herself in putting together campaign 'floats' in local parades and organizing early phone-banking. She served as a media contact point and ably represented our efforts to local media. She was a vital piece of the campaign as a liaison between the state steering committee, professional staff, and leading volunteer organizers. Finally, on primary day, she directed efforts at establishing a presence at key Montgomery County polling places.
Joshua Thomas – Joshua created the MoCo4Bernie group that drove volunteer efforts in Maryland's most populous county. He created the digital architecture for that effort as well as the statewide MdForBernie website. Joshua designed a digital newsletter that he regularly sent to a list of nearly 800 active Sanders supporters, using the member database he developed. Working with Melanie Oringer and Daniel Bland, Joshua directed our local organizing efforts, with monthly meeting and his newsletters.
Daniel Bland – Despite residing in Carroll County, Daniel vigorously participated in organizing and driving our Montgomery County efforts, where he once resided and still works. Daniel helped direct much of the early effort in the D.C. area, including the impressive Berning the Metro that had volunteers distributing flyers throughout the D.C. Metro system. He also assisted Joshua Thomas in creating the digital architecture for our local campaign. His calm leadership and affability makes him an excellent organizer. Despite residing outside the Congressional District where he worked so diligently, he was selected to be on the ballot as a Sanders delegate. Unfortunately, Daniel was not the highest vote-getter for Sanders and won't be a district-level delegate.
Shyrone Ridley – Shy is an active Sanders supporter who knew no geographical limit to her activities. She helped organize events in her home county of Baltimore. She was also there to help the candidate's own outreach to local African-American leaders at events in Baltimore City. And she was a regular visitor to Montgomery County for volunteer-driven events there.
Joseph Corbett – Joe is a veteran campaign organizer. Although he did not join in volunteer efforts for Sanders until March, Joe dove in headfirst. He traveled to Florida and helped spread the Sanders message there. Back in Maryland, he was the key piece in recruiting and directing volunteers for a flyering effort that reached out to commuters 2 to 3 nights a week at the Metro subway stations in Maryland, distributing over 5000 pieces each week, during a 6 week effort in both Montgomery and Prince George's County.
Roxie Herbekian – As President of Local 7 for Unite Now, Roxie didn't just lend her good offices in supporting the volunteer and campaign-directed efforts in Maryland. She put her shoulder to the wheel as well with great gusto, organizing and energizing crowds at marches, rallies and other events.
Donna Simone Plamondon – No one did more to recruit volunteers, register voters, organize events and facilitate the efforts of campaign field staff than Donna. An LGBT activist, her participation signaled the inclusivity of the Sanders coalition, but she rose to prominence in the local effort because there was no more committed or determined voice for Sen. Sanders. Donna also created and managed Facebook sites that served as crucial pieces to organize volunteers. Hers was a face that volunteers across the state got to know and recognize because she seemed to be everywhere.
Others who should be considered for the delegate and alternate slots are:
8. Suchitra Balachandran, who was especially active in promoting the candidate in social media and facillitating communication among the ballot delegate candidates;
9. Wala Blegay, who was a leader in Prince George's County; and
10. Joseph DiNoto -- who was a county leader, but also took his efforts on the road around Maryland and to other states. He also graciously donated his efforts in hosting online conference meetings and was very prolific in organizing on Reddit and other less 'traditional' internet board sites.

Doubtlessly, there are hundreds of other Sanders supporters whose tireless volunteerism merits recognition and who would make excellent representatives for the Sanders campaign at the convention in Philadelphia. But, these are 10 people who were key organizers and whose dedication and whose contributions earned votes for the Senator. In recognition of their dogged persistence, we recommend them for the at-large delegate positions.