Food and Drug Administration (FDA) Voluntary Approval
11
people have signed this petition.
Add your name now!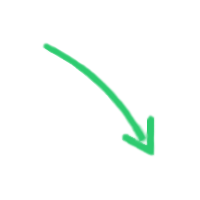 11

people

have signed.

Add your voice!
Maxine K.
signed just now
Adam B.
signed just now
Food and Drug Administration
"Make the decisions of the Food and Drug Administration (FDA) voluntary, as opposed to mandatory, when it comes to experimental drugs. In other words, the FDA will act as a consumer reporting agency, giving consumers cutting edge information about experimental drugs. To consumers who have exhausted all other treatments, and using the FDA's information as a guide, could voluntarily take an experimental drug as a means to attempt to save their own life."
Do What Now?
It should be an option for drug companies to have their product FDA approved. For example. Company A has a FDA approved drug. Company B has a non-FDA approved drug. Instead of company B's product being illegal, it can now attempt to sell it to consumers. Consumers will be able to choose if they want to spend more to buy comapny A's product, or company's B product.
BUT WON'T BIG COMPANIES SELL BAD DRUGS IF THEY'RE NOT FDA APPROVED?

If they try, that company will die. In our judicial system, there's something called "Tort Remedy". Consumers who are harmed by a bad drug can sue the drug company under the rubrics of fraud, false representation, breach of warranty or malpractice. So if a drug company DOES sell a bad drug, they'd be facing millions in lawsuit damages.

 

THAT'S FINE! THEY'LL SETTLE WITH SOME CONSUMERS AND KEEP SELLING JUNK, RIGHT?
No. Reputation is a major factory for any company, especially drug companies where consumers are injesting chemicals. If news surfaces that company B's drug kills people, would you buy the drug? Likely not. Chances are, the company will never be able to recover from the disaster. Reputation is EVERYTHING for these companies. And aside from being on CNN, Fox and every other news source that has an incentive to report bad drugs, consumers will create blogs, post their opinions across Facebook and Twitter, it'll be a disaster. Technology is the biggest enemy of companies these days. It makes them accountable.
WHY
Delays kill. It is estimated that the time of when a drug is discovered, to its time to approval by the FDA, is about 12-15 years. So even if there's a life saving drug that can save lives, it cannot legally be sold until the FDA has conducted a series of tests. (Cancer Cure Coalition)
FDA regulations has weakened research and development, bringing it down 22%
WHAT WILL COME OF THIS
Jack Kingston, who is the chairman of the subcommittee that oversees the structure of the FDA will be sent a letter with reference to this petition.
In this letter it will argue that while we want the FDA to publish information or "consumer reports" as to what are the benefits and drawbacks of each drug, as consumers, we want the freedom to take experimental drugs that will aid in saving lives.
Links