Voices for Tenofovir Gel - Siyaifuna
42
people have signed this petition.
Add your name now!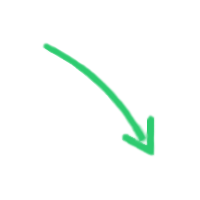 42

people

have signed.

Add your voice!
Maxine K.
signed just now
Adam B.
signed just now
Zimande Zonke is an NGO committed to empowering women and youth. We urge you to read this petition.
Petition Background:
CAPRISA conducted a groundbreaking microbicide study between May 2007 & December 2010 that demonstrated that 1% Tenofovir Gel inserted by women before and after sex can reduce HIV infection in women by 39% overall and up to 54% if used regularly. The study had no substantive safety concerns. It is estimated that this gel could prevent 1.3 million new HIV infections & over 800,000 deaths in South Africa. 889 women living in Kwa Zulu Natal (KZN) volunteered for the CAPRISA 004 study. Science 3 September 2010 VOL 329 .www.sciencemag.org.
We as the women in KwaZulu-Natal, are struggling each day to keep HIV away from us.  We struggle to get our men to use condoms even though we know that many of them have other women.  We need to protect ourselves and our daughters from HIV - we need the HIV prevention gel they called Tenofovir Gel.  We understand that the gel does not work all the time, that it must undergo certain checks by the Medicines Control Council and that it needs more research before it can be made available to everyone, but we were in the gel study, we know how to use it and we know that we need it.  Please assist us in getting this gel to us faster - two years is a long time for us.
Petition Action:
When a study shows that it can effectively reduce HIV infection, study participants should have access to the product while research to confirm the initial study results are underway.
The study participants cannot be provided with the HIV prevention gel until approved by the South African Medicines Control Council (MCC).  CAPRISA 004 study participants have been waiting for this approval since November 2010 when application was submitted to the MCC by CAPRISA.
Large quantities of Tenofovir Gel is available for study participants.
When we used the gel in the CAPRISA Tenofovir Gel study almost two years ago, we appreciated its benefits and the way we could use it as we wanted to.  We had the chance to use it specially when we were worried about HIV and we saw how much it helped.  Between the end of the study and now, we are sure that lots of HIV could have been prevented in our communities just like we had when we were in the gel study.  Instead, we were told over and over that there are delays at the medicine council and that we cannot get the gel for ourselves or our daughters, mothers and sisters.
We ask for your support and to work with us.  We know that the gel is the only option for prevention for us women.  We want to be free of HIV and want to know that we can protect ourselves.
We URGE the MCC to make a decision on the access to the HIV prevention gel for the CAPRISA 004 study participants.
Links