Voice Your Legal Condominium Owners Rights
13
people have signed this petition.
Add your name now!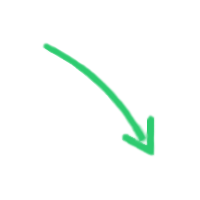 13

people

have signed.

Add your voice!
Maxine K.
signed just now
Adam B.
signed just now
Please read this petition in its entirety and respond. It's about a three-minute read. The purpose of this petition is to demand that the current board of directors and the managing agent obtain a forensic audit of Skillman Bend Condominium Owners Association's books and records prior to the 2022 fiscal year-end.
Bylaws are the backbone of the Skillman Bend Condominium Association's community. Unfortunately, Skillman Bend Bylaws written in 1980 have never been updated and/or amended to incorporate current state & property laws, which means many of the bylaws are archaic and unenforceable. Can you imagine the chaos that has been and still is being inflicted upon community owners?
A best practice is that all the Skillman Bend association's community condominium owners become familiar with and knowledgeable of (CCR's) governing documents. It appears the association community owners place all responsibilities of the association on the board of directors in hopes that they will operate in good faith on behalf of the owners & the association, and that blind-faith expectation has led the association into irreversible quagmires.
Condominium owners' associations are legal entities, and both board-of-directors and other condo owners are afforded legal rights, which should be clearly outlined in Skillman Bend's governing documents but are not updated and/or amended. Creating a code of conduct and familiarizing yourself with its content will provide all board members with a framework to fulfill their roles more successfully.
Here are a few of the condominium owners' rights against the condominium owners association:
1. HOMEOWNERS HAVE A BUNDLE OF HOA LEGAL RIGHTS
2. HOMEOWNERS HAVE A RIGHT TO CHANGE HOA/COA RULES AND REGULATIONS
3. HOMEOWNERS CAN QUESTION HOA/COA FEES AND SPECIAL ASSESSMENTS
4. HOMEOWNERS HAVE A RIGHT TO ACCESS FINANCIAL REPORTS, AND HOA/COA DOCUMENTS:
Financial Reports
Annual Budget Report
Reserves Summary
Vendor Contracts
Board Meeting Agendas and Minutes
HOA Membership Lists
HOA Tax Returns
Governing Documents
HOA Rule Changes or Amendments
Plans for Capital Improvement Projects
5. HOW TO HANDLE THE LEGAL RIGHTS OF HOMEOWNERS AGAINST HOA/COA
HOA/COA board members must always try to keep track of these legal HOA/COA rights. In order to properly handle the legal homeowner rights in HOA COA communities, here are three simple but important reminders:
1. HOA/COA board members must take time to read and fully understand the community's governing documents (CC&Rs, bylaws, HOA/COA rules, and regulations).
2. HOA/COA board members should be updated on state and local laws. If there are any changes, you must amend governing documents as quickly as possible.
3. HOA/COA disputes and misunderstandings can lead to expensive legal proceedings if not addressed in a timely manner. For the sake of both parties, HOA/COA board members should take time to communicate with homeowners in a professional but cordial manner.
Respecting the legal condominium owners' rights against HOA/COA isn't just the right thing to do, it's also one of the best ways to protect the wellbeing of the community. In the same way that HOA/COA board members have protection from personal liability, homeowners also have legal rights as members of the community. If everyone is respectful of each other, you will be able to have a peaceful and thriving community.
We demand transparency of Skillman Bend's books and records via a forensic audit; demand transparency in the upcoming 2023 Board-of-Director Elections and demand in-person HOA/COA meetings conducted according to "Roberts Rules of Order".
NOW IS THE TIME TO LET OUR COMMUNITY VOICES BE HEARD