Voice of Members
115
people have signed this petition.
Add your name now!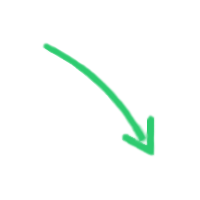 115

people

have signed.

Add your voice!
Maxine K.
signed just now
Adam B.
signed just now
Dear members of AAHOA,
In the wake of the recent incident that occurred at the AAHOA Convention during the Gala Dinner between Alkesh and Pratik, we ask you to do the following:
As practiced in our community, some people will try to defuse the situation and cover it up by not allowing a proper course of action to fulfill their egos. However, we demand that the truth comes out to do justice to the association and it's members. Example: As you must be aware of two U.S. Presidents were taking to Impeachment Nixon and Clinton, Nixon was proved guilty and removed from the White House, while Clinton narrowly avoided impeachment after votes were taken and Justice prevailed and Public trust was high even then. Although, the White House did not close down in fact it made it stronger.
To conclude, there was more than just fight that occurred between the two individuals that was waiting to happen. We heard many things throughout convention and some of the comments by last years board members were that funds were spent frivolously by current officers on food, entertainment, alcohol, and security did not make sense as members are not stupid.
Pratik Patel as a convention chair did not get proper approval of funds from board. Entertainment contract was awarded to Arya International without following proper RFP process. $50,000 extra was given to the entertainment group beforehand and payments were done based on extra amount without doing due diligence on signing the contract and having legal review it in detail. Approval by officers was done after few Board members including Alkesh went to AAHOA office inquiring about the details of contract and minutes where board had approved $290,000.00 in entertainment.
Vendors got furious in Deal Connection as we very well doubt if there were any deals made but just free booze sponsored at the cost of poor vendors. Vendors were not provided food for two days in the evening,
Board was told that the cost of Rajbhog contract went up $51,000 because we had to feed vendors and members separately due to deal connection. Indian vendors were not even given Gala Dinner tickets after request.
Lots of free goodies were given out at the cost of AAHOA , and members hard earned and past leaders hard saved dollars. Free Apple TV was approved by the board as a life member gift give away if you attended and paid your Houston annual convention fees to boost the attendance of life members at the convention in 2013. Apple TV's were given away to all life members in 2013 and 2014 without getting approval from board. We feel like 25 years of labor will be spent in less than 25 months by the way these boys are spending. For instance, Kareena Kapoor was paid $135,000 plus other costs of approximately $20,000 Taking a look at the security, it felt as if President Obama had to come to address us. We did not see that much security in Atlanta when President Bush spoke. So basically, young leaders spending public money to fulfill their egos.
Remember the food fiasco in Houston,TX during the annual convention of 2013. Guess who was involved in convincing board to try something new. In Fact, Pratik Patel called the vendor because they are friends and knows the family very well, and gave him the number to beat Rajbhog's number. He instructed the food vendor to bid under the Rajbhog's Bid who had lower bid than other vendor and told him to resubmit the bid. Several board member including Alkesh Patel requested to investigate his involvement but nothing happen and vendor was paid full contract amount despite getting the food that most members did not eat.
Important: Full scale legal investigation needs to be conducted in all the dealings from past 2 years to get to the bottom of the story as this has a lot to do with the incident which occurred with the past chairman meeting . Also, this situation might be a direct result of Alkesh Patel complaining to past leaders in a meeting about all the spending that is happening out of budget and without proper approval and discussion by officers.
EXPOSE THE TRUTH SO AAHOA's JUSTICE WILL WIN AND OUR REPUTATION MAY BE FOREVER REPUTABLE. THE GUILTY MUST BE PUNISHED, EVEN IF IT IS FULLEST PUNISHMENT BY COURT OF LAW. THE MEMBERS WANT TO KNOW ALL, NOT ONLY BITS AND PIECES. LET US NOT APPLY THE DESI STYLE OF SOLUTION TO AN AMERICAN STYLE OF CRIMES.
Please take a few seconds of your time to make a difference by signing your name for this petition. Thank you for your time.