VOGLIA DI VOLARE Aeroporto delle Eolie Firma la petizione online
1096
people have signed this petition.
Add your name now!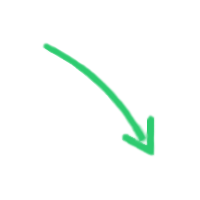 1096

people

have signed.

Add your voice!
Maxine K.
signed just now
Adam B.
signed just now
Ormai le distanze si misurano in ore e minuti, non è importante quanti kilometri dista una località ma quanto tempo occorre per arrivarci. Firma anche tu la petizione online.

PER UN PICCOLO AEROPORTO A LIPARI
UN'IDEA PROGETTUALE PER IL FUTURO DELLE EOLIE
Niente benessere senza turismo - Il futuro delle Eolie e' nei trasporti.
Firma la petizione se vuoi dotare le Eolie di un ADEGUATO AEROPORTO
Alcune considerazioni tratte da esperienze vissute e apparsi su
"Il Notiziario delle Isole Eolie online"
...... non è concepibile che noi eoliani una volta arrivati a Milazzo siamo in terra incognita. Nessun rapporto politico-istituzionale con le amministrazioni comunali di Milazzo, tanto per fare un esempio.
....... La stazione di Milazzo è in una condizione pietosa e si avanzano proposte di spostare il tutto a Barcellona P.G. (con i danni che sono facilmente intuibili per il nostro turismo), di fronte a tutto ciò nessuna seria proposta dall'attuale politica.
....... soltanto gli aerei avrebbero potuto sostituire le incapacità di una portualità non sufficientemente adeguata ad una situazione di disagio atmosferico in mancanza di una messa in sicurezza di un porto a Lipari, ancora incredibilmente da molti anni, non attuato, ed ancora oggi, le Isole sono fortemente penalizzate.
........ torno a Lipari da quarant'anni ed ho provato tutti gli itinerari come arrivare prima a Lipari: dalla Sardegna, da Roma, da Palermo e da Catania, per Via Aerea e navale e anche autostradale, tutte disastrose, ore interminabili.
........ le compagnie di trasporto sono insensibili alla destagionalizzazione ed al prolungamento della stagione estiva ed a metà settembre ( Ustica Lines) o dall'1 ottobre ( la Siremar) dichiarano chiusa la stagione. Quest'anno (2009) inoltre la stagione per la Siremar si è chiusa anticipatamente perché la compagnia è rimasta con tre soli aliscafi.
........ Nel 1999 intanto avevo scritto ad Aviolipari comunicando che eravamo interessati a realizzare l'opera in project financing e che l'ANCIM nazionale stava pensando ad un patto territoriale per i trasporti nelle isole minori nel cui ambito il progetto avrebbe potuto trovare posto. A favore della realizzazione di una aviosuperfice leggera giocavano le seguenti ragioni: tempi lunghi e difficoltà a raggiungere le Eolie (problematici i collegamenti con gli aeroporti siciliani), trovare un mezzo alternativo di collegamento alla terraferma per non essere del tutto dipendenti dalle condizioni del mare, dare un sostegno al turismo di qualità.
Sponsor
Il Portale delle Eolie Il Notiziario delle Isole Eolie online Ottica Sottile Ristorante Filippino Hotel Oriente Ristorante La Nassa Marturano Nautica FIRMA LA PETIZIONE E DIVENTA SPONSOR GRATUITAMENTE
Links