VOCHOA
12
people have signed this petition.
Add your name now!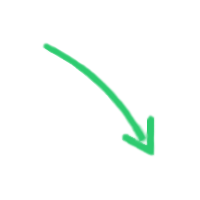 12

people

have signed.

Add your voice!
Maxine K.
signed just now
Adam B.
signed just now
   Villages of Oak Creek
  Every property owner in the Villages of Oak Creek has signed and is now bound by "A Declaration Of Subdivision Restrictive Covenants." These rules were filed by the home developer; Homewood, Rockford and M/I Schottenstein. Frequently, these rules are filed to BENEFIT AND PROTECT THE DEVELOPER more than the residents.
      The Villages of Oak Creek were built in 12 phases, these rules differ slightly among the different phases. Though, each phase does restrict the owner from having an above ground pool and any permanent structure on the property including sheds, trampolines, basketball hoops and swing sets! Some phases go as far as to restrict the owner of making any change or improvement to exterior paint colors, from roofing materials and constructing a fence without the review and approval of the "Design Review Board" (which consists of three members of the Villages of Oak Creek Homeowners Association.) Per the phase in which my home was built, we are restricted to dry any clothes, sheets or blankets outdoors.
       As residents of Orange Township, we get to enjoy the North Orange Aquatic Center throughout the summer. In 2000 the population of Orange Township was 12,464 and in 2010 it had doubled. By mid - July of 2011 the workers at Orange Pool had cleaned out 11 underwater bowel movements and depending on the severity, it was shut down anywhere from 20 minutes to 24 hours. So if you choose to take your family for a day of swimming at our community pool, make sure to get there thirty minutes before the doors open to search for any open seats and cross your fingers the pool won't close that day due to any accidents.
      After contacting Delaware County and Orange Township regarding the fence requirements and permits needed, I then submitted my request for an above ground swimming pool to the "Design Review Board." My request was a 15' x 30' oval above ground swimming pool, 42" high, with a filter system that had a ladder with a safety lock. My request was denied. My plan was to winterize the pool and leave the frame up over the fall and winter, therefore classifying it as a "permanent structure." My request would have been approved if I would have agreed to take it down before Labor Day. Besides the amount of time and labor involved in doing that, storage would be an issue and there would be a huge patch of dead grass in our backyard. We have a trampoline, swing set and a basketball hoop on our property and we do not take them down every year but they technically are not permanent.
      After living in the Villages of Oak Creek for over 8 years, we have accumulated tools and supplies for maintenance of our home and lawn. We considered purchasing a shed for storage and learned they are restricted so we decided not to file a request for one. As most people do, we have two vehicles, a lawnmower, garbage cans and many tools in our garage and we are quickly running out of space.
       Per the Restrictive Covenants, these rules "run with the land". In other words; if you own the land, the rules go with it. These rules are effective for 30 years from the date they were recorded, after that they will automatically extend for another 10 years. These rules will remain unless an instrument, as this one, is signed by at least 75% of the current owners. At anytime the developer may amend these restrictive covenants and has done so in the past. On June 16, 2005 John H. Bain, the developer of Homewood Homes, amended restrictive covenants for Hoover Park Subdivision in Franklin County. I have been trying to contact him to ask him to do so with our subdivision, unfortunately he recently passed on May 27th, 2012.
       The Declaration Of Subdivision Restrictive Covenants that we are all bound by are 9- 17 years old, depending on which phase your home was built. I believe that these restrictive covenants need to be reviewed and changes need to be made to keep up with the needs and wants of our community.
Thank you,
Heather May
Sponsor
Heather May
Links