VMK - Keep the Magic Alive!
74
people have signed this petition.
Add your name now!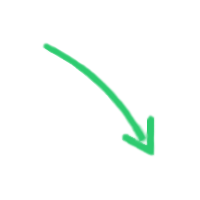 74

people

have signed.

Add your voice!
Maxine K.
signed just now
Adam B.
signed just now
Disney\'s Virtual Magic Kingdom, also known simply as VMK, is a free massively multiplayer online game run by Walt Disney Parks and Resorts Online. It is a virtual representation of the Disneyland and Magic Kingdom theme parks, and it contains areas and games which are based on real park attractions and scenery. According to one of the newsletters, VMK was launched also in celebration of the Happiest Celebration on Earth. A VMK player can chat with other players; customize the appearance of his character; explore the areas in each virtual \"land\"; visit other players\' guest rooms and decorate his own; purchase and collect virtual pins, shirts, posters, and furniture and trade them with other players make and play quests; play minigames (see Games below); and search for \"Hidden Mickeys\" (see Hidden Mickeys below). Items in the game have no \"real-world\" significance, and are purchased with in-game \"credits\" which have no connection to real money. The game\'s rules and staff make an effort to keep the game safe for children by preventing players from learning each other\'s real-life identities. The game is in operation daily between 10:00am and 1:00am EST (7:00am-10:00pm PST, 2:00pm-5:00am UTC). The beta version opened publicly on May 23, 2005 with Main Street, Fantasyland, and Adventureland available to players. The \"beta\" designation was removed on June 27. The Tomorrowland game area was made available on October 5, and Frontierland opened on December 12. The rest of Tomorrowland opened on April 4, 2006. On January 8, 2007, New Orleans Square was added. The game engine uses Macromedia Shockwave. Virtual Magic Kingdom was created by The Sulake Corporation, the company that also created the online multiplayer game Habbo Hotel, and it bears a few similarities to that game. A new player begins by registering an account at \"http://www.vmk.com\". The player then sets up a character (an avatar) and selects the character\'s gender and appearance (shirt, shoes, pants, hair, hat, face, and colors for skin and hair). The player will type in a name, but until the VMK staff approve the name they requested, their name will be Guest, followed by the number of player that they are (E.x. Guest7402548). If the name is not approved the VMK staff would let them create another name. The player also selects a \"guest room\", his or her own themed area which can be decorated with furniture, posters, a boat canal, train tracks, game items, or other material. One room is provided for free, and additional rooms can be purchased later with in-game credits. The player can enter a few lines of text, known as a \"(signature)\", which will be displayed in the character\'s publicly-visible profile. The character is then given a few tradeable items (mostly T-shirts), and is placed in the game. After a succesful 3 year promotion, tied to 50th anniverssary of Disneyland, Disney has decided to close and abandon it\'s guests. This site became a safe haven for adults and kids alike. Children could log on and communicate to friends globally. While this was a free service I am sure the cost was minimal with regards to the entire scope of all of the disney projects. Our effort here is to send a message to the entire VMK community and the Walt Disney Company, which includes WDIG. Taking and closing VMK will impact the lifes of the entire VMK community and can adversly impact Disney attendance and corporate revenue for years to come. While i am sure the impact will be minimal and short lived, NO company can support the financial downturn in revenue and guest support. Please sign below and send a clear message to the Disney company and Mr. Bob Iger, to keep the magic alive in VMK. Also: You can write or fax a letter to the following: Walt Disney Parks and Resorts, LLC 1375 E. Buena Vista Dr. Lake Buena Vista, FL 32830-8402 +1-407-828-1750 (Phone) 407-934-8889 (Fax) Walt Disney Internet Group 5161 Lankershim Blvd., 4th Fl. North Hollywood, CA 91601 +1-818-623-3200 (Phone) 818-623-3577 (Fax) Here are some email addresses of some departments and Disney BIG WIGS you can contact: robert.iger@disney.com wdw.guestcommunications@disneyworld.com zenia.mucha@disney.com lane.merrifield@disney.com steve.wadsworth@disney.com larry.shapiro@disney.com douglas.parrish@disney.com paul.yanover@disney.com larry.shapiro@disney.com brad.davis@disney.com jay.rasulo@disney.com Steve.Parkis@disney.com Brandy.Phillips@disney.com wdig.communications@dig.com
Sponsor
This petition is sponsored by the many fans worldwide of VMK...