Vista Ridge | Request for Information | Proposed Rental Home/Apartment Communuty
265
people have signed this petition.
Add your name now!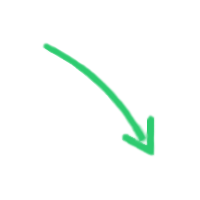 265

people

have signed.

Add your voice!
Maxine K.
signed just now
Adam B.
signed just now
We the residents of Vista Ridge (or Erie in general) sign this petition in support of requesting more research, more data, more communication and transparency about the proposed apartments being built by Thompson Thrift on the West side of the community. Data is knowledge, knowledge is power to make decisions, and right now we have just the tip of the iceberg of information to know if we support an apartment/rental community in the middle of Vista Ridge. At this time many do not want to support it without more information. We are open to learning more to understand how this could negatively or positively impact our wonderful community. Below is our concern, and our specific request for more information.
Our current concerns
An apartment/rental community does not make any sense to place in the middle of the West part of Vista Ridge.
The increase in traffic going through Vista Ridge Parkway to Single Tree, and/or Hickory Drive, what does this mean for safety, road conditions, noise, animals, nature and property values?
Decreased property values for homeowners, which can equate to less tax revenue for Erie
The Zoom call from 12/2/20 did not answer all Vista Ridge resident's questions. They were cherry-picked.
There has been no follow up from the Zoom call as we were told there would be.
Our request for more information
We'd like to see an independent study paid by for Norris Design and/or Thompson Thrift, but done by a company picked by the town of Erie and the Vista Ridge HOA to evaluate:

How many more vehicles would this bring?
What areas would be most impacted by this traffic?
How much would this additional traffic pose an increased safety risk for:
The children that ride bikes on these roads
The families/individuals that use them for walks or use them to go to the playgrounds on the boundaries of the current property
The road bikers who use the two main roads frequently
How much increased noise would the construction, and traffic bring, and how would that negatively or positively impact Vista Ridge
How would the increased traffic, noise, and density impact the natural land and animals in the area
What advantage does this apartment community bring for Vista Ridge, if any
We'd like to see research/data on every apartment community they have built, and the positive or negative impact on home values surrounding the apartment community

We also request 100% transparency in the form of a list on every apartment community Thompson Thrift have built, and how long they held them before selling
We'd like to have a Zoom call with 6 or more current tenants of Thompson Thrift (all on one call is fine), from 6 different communities where Vista Ridge residents can ask these current tenants questions live without being filtered by a moderator.
We'd like to hear from at least 6 perspectives from 6 different HOAs from HOA board members from communities Thompson Thrift have built around before, with the Vista Ridge residents being able to submit questions in advance to these people and having every question answered with no filtering of the answers
We'd like all of the data, research and insights to be distributed to every household in Vista Ridge in print, and digital available too, and also presented via Zoom with unfiltered questions permitted (or in person if safe) by the company(s) that did the research
Please note any traffic (foot, bike, vehicle) studies should factor in post-pandemic traffic levels, as many as work from home right now and volume of traffic may be skewed if evaluated during the pandemic.
We request 100% of the above information and steps to happen at least 60 days prior to any rezoning decision on the property by the town of Erie.