Demanding Explanation for Denied Visas of Palestinian Bloggers to enter Tunisia
78
signers.
Add your name now!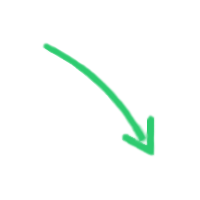 78

signers.

Almost there!

Add your voice!
Maxine K.
signed just now
Adam B.
signed just now
****

في خضم الثورات و ريح الحرية التي تهب على المنطقة العربية، ينعقد المؤتمر الثالث للمدونين العرب في عاصمة الثورة: تونس. و تحضر المؤتمر كوكبة من تضم أكثر من ١٠٠ مدون و مدونة من ١٦ دولة عربية بالإضافة إلى مجموعة من الخبراء من عشر دول أجنبية.

فرحتنا بالمجئ إلى تونس أفسدتها وزارة الداخلية التونسية برفضها الغير مبرر و الغير منطقي منح ١٢ مدونين و مدونات من فلسطين تأشيرات دخول لتونس للمشاركة في مؤتمرنا. و لم تقدم السفارات التونسية في كل من القاهرة و رام الله أي شرح لهذا الرفض.

نحن الموقعون أدناه، نندد بهذه السياسة الإقصائية التي مارستها السلطات التونسية ضد شعب محتل و نطالبها بتقديم إعتذار رسمي للشعب الفلسطيني، و للشعب التونسي لإساءتها لعلاقتهما التاريخية و لحرمانها المدونين و المدونات الفلسطينين من التواصل مع زملائهم العرب و الإستفادة من خبراتهم المكتسبة في معركتهما المشتركة للحرية و الكرامة و الإنسانية.

****

Amidst the historical tidal wave of Arab freedom, 100 bloggers and activists from 16 Arab countries, along with a global collective of tech experts, are convening for the 3rd edition of the Arab Bloggers Conference in Tunis.




Our joy in coming to Tunis was spoiled by Tunisia's Interior Ministry's unjustified and illogical refusal to grant 12 bloggers from Palestine an entry visa to Tunisia to participate in our conference. The Tunisian embassies in Cairo and Ramallah did not provide any explanation for their decision.




We, the undersigned, condemn the Tunisian government's exclusion of an occupied people. We demand that the Tunisian authorities issue a formal apology addressed to both the Palestinian and Tunisian peoples for undermining their historical ties, as well as for preventing Palestinian bloggers from benefiting from their Arab colleagues' acquired expertise in their joint battle for liberty, dignity and humanity.

****

Dans le contexte de la révolution arabe et du vent de liberté qui souffle sur la région, se tient en ce moment la troisième rencontre des blogueurs arabes dans la ville qui a vu naître cette révolution : Tunis. Une centaine de blogueurs venant de 16 pays arabes ainsi que plusieurs experts de 10 pays différents sont présents.




La joie qu'a constituée notre venue en Tunisie a été gâchée par le Ministère tunisien de l'Intérieur qui rejeta la demande de visa d'entrée de 12 délégués palestiniens qui devaient participer à notre conférence. Les ambassades de Tunisie au Caire et à Ramallah n'ont fourni aucune explication à ce rejet.




Nous, soussignés, condamnons l'exclusion par le gouvernement tunisien des représentants d'un peuple occupé. Nous exigeons que les autorités tunisiennes présentent des excuses officielles aux deux peuples palestinien et tunisien pour l'alteration que constitue cette interdiction pour les liens historiques entre les deux peuples, ainsi que pour avoir empêché les blogueurs palestiniens de bénéficier de l'expertise de leurs collègues arabes acquises dans leur lutte commune pour la liberté, la dignité et l'humanité .

****

En el contexto de las revoluciones árabes y la lucha por la libertad en la región, 100 blogueros y activistas de 16 países árabes, junto con expertos en tecnología de otros países, se han reunido en la tercera edición de la Conferencia de Blogueros Árabes en Túnez.




Nuestra alegría por encontrarnos en Túnez se ha visto empañada por el rechazo del Ministerio

de Interior tunecino a permitir la entrada a 12 blogueros palestinos que iban a participar

en la conferencia. Ni la embajada tunecina en El Cairo ni la de Ramallah han dadoninguna explicación al respecto.




Nosotros, los firmantes, condenamos la exclusión de un pueblo ocupado por parte del gobierno

tunecino. Reclamamos una disculpa formal, que se dirija tanto al pueblo palestino como al

tunecino, por haber menoscabado sus lazos históricos y por haber impedido a los blogueros

palestinos participar de la experiencia de sus colegas árabes en la lucha común por la

libertad, dignidad y humanidad.
Links