Virginia Call Upon Future Governor: Restore Personal Medical Choice
Show your support by signing this petition now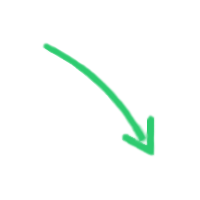 0

people

have signed.

Add your voice!
We, the undersigned, applaud Governor-Elect Youngkin's recent pledge to challenge unconstitutional vaccine mandates and his affirmation that the decision to receive a COVID vaccine must be an individual and freely made choice.
As the CDC acknowledges, the vaccines cannot stop transmission of the now dominant Omicron variant, but only work to "protect against severe illness, hospitalizations, and deaths." The recognition that the vaccines cannot stop transmission has been confirmed by independent studies and real-world data.
Thus, the decision to receive a COVID vaccine is a personal one. There is simply no legal or ethical rationale for coercing a medical treatment that can only benefit the individual recipient. Moreover, free and informed choice is essential given that vaccines, like any medical treatment, are not without risk.
In light of this new information, we call upon Gov.-Elect Youngkin to issue an Executive Order immediately upon taking office to:
Rescind all vaccine and booster mandates issued by state government agencies, departments, colleges, and universities under his purview;
Prohibit the State Health Commissioner from mandating the COVID-19 vaccine for children; and
Ban all discriminatory practices based on COVID-19 vaccination status.
This is a critical step that will help restore some of the freedoms lost by Virginians during the past two years. Virginians deserve to be served by a state government that respects individual choice and personal responsibility. We sincerely thank Governor-Elect Youngkin for promising to do just that.
Signature
No signatures yet. Be the first one!