Villanova Petition to Resume Recruitment
699
people have signed this petition.
Add your name now!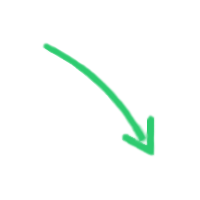 699

people

have signed.

Add your voice!
Maxine K.
signed just now
Adam B.
signed just now
31 January 2021
Villanova Petition to Resume Recruitment
To whom it may concern in the Villanova community,
To our unfortunate surprise, the rush process has been postponed to the final weeks of the semester. This year has been challenging, confusing, and left the Villanova staff and student body wondering if campus life would ever be the same. After having the normalcy of campus life and academics taken away due to the circumstances we face, the student body has been negatively impacted both socially and academically. The idea of being able to finally be a part of something that brings the students closer, even in a virtual environment, was the light at the end of the tunnel during these unprecedented times.
The lack of socialization has hindered every individual's ability to make friends, which in turn takes a harsh toll on the mental health of the students, particularly freshmen who are experiencing their first year on campus. Now, with sorority and fraternity recruitment being moved to April in light of the recent COVID-19 outbreak on campus, the student body is both saddened and frustrated by the impact that this shift will have on each separate grade.
The safety of the Villanova students and staff is the primary concern and priority of every individual in this community. However, with a completely virtual recruitment process, this hugely significant event will not pose a threat to the safety of those who live and work at Villanova University. As students who have been strongly affected by this decision, we would like to advocate for the reevaluation of this shift in the schedule regarding sorority and fraternity recruitment:
How this process is Covid safe:
The entire recruitment process would be conducted virtually.
"Bid day" would also be an online event to ensure that there is no contact between people during the duration of the process.
Villanova is still conducting in person classes. So, comparatively, an entirely virtual recruitment poses no threat to the spread of Covid on campus.
To protect members of the Villanova community, there will be absolutely no physical interaction for the duration of the recruitment process and both new and old members will be required to continue to carry out the CARITAS commitment even after recruitment ends.
Supporting a virtual recruitment will not portray the university in a negative light, just the opposite. It will make our community appear stronger due to the fact that we are able to readapt to the coronavirus and support a safe virtual recruitment. It would be a respectable decision on behalf of administrators to allow a Covid friendly process.
There is a strict "dry rule" during the recruitment process that disables all potential rushees from attending large group gatherings, consuming alcohol, and adding to the spread. Even though the CARITAS commitment restricts this, the "dry rule" acts as a safety net.

The two weeks during recruitment will, if anything, make campus an even safer place because everyone participating in Greek life has no choice but to strictly follow Covid guidelines and limit contact with other members of the community even more than they would have without recruitment.
If Covid guidelines are broken during the rush process, the rushees will be unable to participate, again ensuring these rules are followed or those engaging in the process will face strict consequences.
The negative social impacts of postponing the rush process:
Mental health issues have taken a huge toll on students during Covid. Greek Life as an institution and the process of rushing provided an outlet for many students to have something to look forward to in these trying times.

By postponing rush, the mental health of members of every single grade will potentially plummet.

Most freshmen have not been able to make friends as easily due to Covid. This would have been a safe way to make that possible.

By postponing rush, freshman are given even less of an opportunity to make friends and meet new people in a safe environment

Postponing the event disregards the amount of effort and time it took to plan recruitment this past month.

Current members of Villanova's sororities and fraternities have been continuously working day and night planning recruitment and have spent countless hours to ensure the process would be as normal as possible and occur on time.

Villanova's Greek Life Organizations take part in countless community service activities that we, as a community, all look forward to. By not allowing new members to join, we won't be able to make progress with our philanthropy and contributions to Villanova and external surrounding communities will be paused.
The philanthropies that we support have been negatively impacted by covid-19 and need our help more than ever now.

There are so many people who are forced to quarantine in domestically abusive households. Alpha Chi Omega has been raising domestic violence awareness since 1992.
As a result of the effect of the COVID-19 pandemic in the US, screening, diagnostic exams, and surgical procedures are being severely restricted or postponed at hospitals and breast centers across the country. Kappa Kappa Gamma raises money for breast cancer.
St. Judes is one of the world's premier pediatric cancer research centers needs more donations than ever as cancer patients are far more susceptible to having a fatal outcome from COVID-19. Tri Delta is a major source of funding for St. Judes hospital.

The postponement of sorority and fraternity recruitment negatively impacts men and women in every single grade at Villanova:

Freshman: Postponing sorority and fraternity recruitment takes away another experience that the class of 2020/2024 was looking forward to having, therefore even further deteriorating the already depleted mental health of members of this class. In addition to this, it takes away one of the very rare opportunities members of this class had to meet new people and make more friends, even virtually.
Sophomores: One of the biggest bonding experiences through Greek life is through the big/little process. While this may not seem important, being a big allows the sophomores to take on an important leadership role. They can implement their new leadership abilities in all aspects of life.
Juniors: Members of the junior class, especially those holding recruitment positions have put countless amounts of time and energy into their sororities and fraternities, especially in the period before recruitment (which for this year was the entire month of January). To postpone this process 5 days before its start would mean discrediting all the effort these women have put in. Also, it would add an even greater burden to the juniors who would have to take on more responsibilities if rush were to happen in April because the seniors would be nearing graduation and have less time to participate.
Seniors: Postponing rush to a date so close to the senior class' graduation puts them in a very unfortunate position. It takes away all of the time they would have gotten to spend bonding with their new rushes and places unnecessary stress on them by making them do recruitment work so close to their own graduation. The student body's attention would also be divided and less time would be spent celebrating the seniors because people's attention would be split focusing on the recruitment process

Being a part of a sorority or fraternity will reinstill the unity that once was prevalent on this campus.
Many members of the Villanova community are on board with the sentiments that have been listed. We hope that this petition will shed light on how important and essential the recruitment process is to the student body.