Victim of sexual assault / Victime d'agression sexuelle
2752
people have signed this petition.
Add your name now!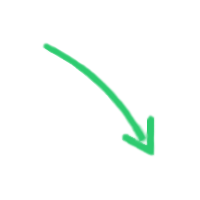 2752

people

have signed.

Add your voice!
Maxine K.
signed just now
Adam B.
signed just now
PETITION - English Version
I fought for almost eight years before justice is done. After 8 years of the sentence pronounced against my attacker Alain Potvin I was half satisfied. But now they inform me, six weeks after the judgment, that the one who made me suffer for nearly 15 years (if I include the years of trials that were very difficult) will be eligible for parole in 30 months, that is to say, in December 2016.
They talk to me after eight years and I am told it will come out in a little over two. No, I have not mortgaged my career and my health that ridicules me. That's enough! I will fight against this system of justice too soft and ridiculous. I appeal to the people of Canada. It has to change. It requires governments that we elect to seriously address these ridiculous sentences.
These false hopes that we give to victims ... I am one of those who advocate the withdrawal of the aggressors, but we SLAMS requires a justice in the end: 5 years, 10 years, 15 years CLOSED. Stop laughing people who are suffering. Stop lying to victims.
Thousands of people do not dare to speak and for good reason: there is no justice. Maybe I'm not an MP, a minister, or a lawyer, or even a senator, but ME I am a victim, a Canadian citizen voting. I will do everything to make things happen.
I put this online petition to show the government and even those who would be elected, as Mr. Justin Trudeau said that close to people, that people have had enough of this ridiculous law. Victims of crime must be heard.
As a Canadian citizen, I think it is time for the governments in working for change. Listen to the people who have had enough of these ridiculous sentences. The penalties need to be harsher and longer especially to reflect all those who would commit a crime. It's time that changed.
Audrey Beaulieu, Victim of sexual assault
Contact me Audrey.beaulieu1221@hotmail.com

________________________________________
PÉTITION – Version Française
Je me suis battue pendant près de 8 ans pour que Justice soit rendue. Après la peine de 8 ans prononcée contre mon agresseur Alain Potvin, j'étais à demi satisfaite. Mais voilà qu'on m'informe, 6 semaines après le jugement, que celui qui m'a fait souffrir pendant près de 15 ans (si j'inclus les années de procès qui ont été très difficiles), sera éligible à une liberation conditionnelle dans 30 mois, c'est-à-dire en décembre 2016.
On me parle de huit ans et après on me dit qu'il sortira dans un peu plus de deux. Non, je n'ai pas hypothéqué ma carrière et ma santé pour qu'on me ridiculise. C'est assez ! Je vais me battre contre ce système de justice trop mou et ridicule. Je fais appel à la population du Canada. Il faut que ça change. Il faut que les gouvernements que l'on élit se penchent sérieusement sur ces peines ridicules.
Ces faux espoirs que l'on donne aux victimes … Je suis de celles qui prônent la dénonciation des agresseurs, mais pour qu'on DÉNONCE , il faut une justice au bout du compte : 5 ans, 10 ans, 15 ans FERME. Arrêtez de rire des gens qui souffrent. Arrêtez de mentir aux victimes.
Des milliers de personnes n'osent pas dénoncer et pour cause : il n'y a pas de justice. Je ne suis peut-être pas un député, un ministre, ou un avocat, ou même une sénatrice, mais MOI je suis une victime, une citoyenne canadienne avec droit de vote. Je vais tout faire pour faire bouger les choses.
Je mets cette pétition en ligne pour montrer au gouvernement et même à ceux et celles qui voudraient être élus, comme M. Justin Trudeau qui se dit proche des gens, que la population en a assez de cette justice ridicule. Les victimes d'acte criminel doivent être entendues.
En tant que citoyenne canadienne, je pense qu'il est temps pour les gouvernements en place travaillent pour changer les choses. Écoutez la population qui en a assez de ces sentences ridicules. Les peines se doivent d'être plus sévères et surtout plus longues pour faire réfléchir toutes les personnes qui voudraient commettre un acte criminel. Il est temps que cela change.
Audrey Beaulieu, 
Victime d'agression sexuelle
Pour me joindre Audrey.beaulieu1221@hotmail.com