Urge Governor Schwarzenegger to veto 'Harvey Milk Gay Day'
7594
signers.
Add your name now!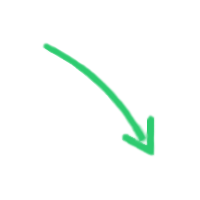 7594

signers.

Almost there!

Add your voice!
Maxine K.
signed just now
Adam B.
signed just now
SEPT. 16, 2009 IMPORTANT ANNOUNCEMENT: PLEASE DO NOT SIGN THIS PETITION. THE PETITION DRIVE HAS COME TO A CLOSE. YOUR PETITION WILL NOT BE COUNTED OR DELIVERED TO GOVERNOR SCHWARZENEGGER. SEE MESSAGE TO THE RIGHT. INSTEAD, PLEASE HELP OPPOSE "HARVEY MILK GAY DAY" FOR SCHOOLCHILDREN BY CALLING, FAXING AND EMAILING THE GOVERNOR BY CLICKING HERE: http://savecalifornia.com/oppose-harvey-milk-gay-day-sb-572.html - - - - - - - - - - - - - - - - - - - Petition to Governor Arnold Schwarzenegger To veto SB 572, creating "Harvey Milk Gay Day" Whereas, the appropriate goal of the California public school system is to teach children academic proficiency, not to indoctrinate children with controversial and politically-correct notions; Whereas, the effect of SB 572 is to openly teach children that homosexuality, bisexuality, and transsexuality are good and natural and maybe for them; Whereas, fathers and mothers -- not politicians -- should have the final say about the teaching of sexual lifestyles to their children; Whereas, by passing SB 572, the California Legislature is pressuring children in public schools, as young as kindergarten, to celebrate "Harvey Milk Gay Day," regardless of their parents' wishes; Whereas, the Governor of the State of California retains veto power over this legislation; Whereas, in 2008, the Governor vetoed the same bill pushing "Harvey Milk Gay Day" (AB 2567); Therefore, I hereby urge Governor Arnold Schwarzenegger to exercise his constitutional power to veto and strike down SB 572.
Sponsor
http://SaveCalifornia.com is your pro-family organization dedicated to defending and representing the values of parents, grandparents and concerned citizens who believe in family, faith and freedom. NOTE: THIS PETITION DRIVE HAS COME TO A CLOSE. THE LAST ONLINE PETITIONS WE WERE ABLE TO PRINT FOR DELIVERY TO ARNOLD SCHWARZENEGGER WERE DOWNLOADED ON WEDNESDAY, SEPT. 16 AT 6:30pm PST. This online petition was begun August 30, 2009. On September 17, we are going to print and deliver all the signed petitions to Governor Arnold Schwarzenegger, urging him to VETO "Harvey Milk Gay Day" for children in public schools. YOUR COMPLETE AND ACCURATE NAME AND ADDRESS IS IMPORTANT to the integrity of this project of presenting Governor Schwarzenegger with real petitions from real individuals opposed to SB 572, "Harvey Milk Gay Day" for children in California public schools. Please be assured we do not otherwise sell, rent, or share your contact information.
Links
LEARN MORE ABOUT SB 572, "Harvey Milk Gay Day" and do more to oppose it for the sake of vulnerable schoolchildren. Send a fax, email, and call Governor Schwarzenegger. http://savecalifornia.com/oppose-harvey-milk-gay-day-sb-572.html SAVECALIFORNIA.COM Randy Thomasson, President P.O. Box 511 Sacramento, CA 95812 (916) 265-5650 http://www.savecalifornia.com SaveCalifornia.com is a leading West Coast nonprofit, nonpartisan organization representing children and families. We stand for marriage and family, parental rights, the sanctity of human life, religious freedom, financial freedom, and back-to-basics education.