Veterans for Better Treatment
29
people have signed this petition.
Add your name now!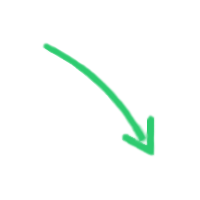 29

people

have signed.

Add your voice!
Maxine K.
signed just now
Adam B.
signed just now
First. I have documentation to prove these accusations true and accurate straight from ebenefits and myhealthevet blue button.
This petition is designed to share my personal experience with the VA and the ending statement is what I would like to take to congress. We are in dire need of your support to benefit our United States Service Men and Women; Past, present, and future. My initial paragraph is a statement I made regarding how my medical conditions were initially assessed by the Department of the Army, and then carried over to the Department of Veteran's affairs. And then continues into the downward spiral for myself, my family, and so many others that I know are suffering. This is our cry for help.
The initial paragraphs are mainly opinionated, but the dated paragraphs are proven in documentation I am willing to provide to prove my points.
Note: We aren't all looking for hand-outs. Some of us are begging for help!
Here we go:
Sometime in 2009,
EVERY APPOINTMENT identifies and classifies me as a patient diagnosed with Fibromyalgia, but never in my time throughout any of these treatment services with the VA did I receive any "treatment" for fibromyalgia other than medication and psychological evaluation after psychological evaluation. So, did the Army diagnose me with Fibromyalgia in 2009? Let me tell you. Dr. Jeanne K. Tofferi started the whole downfall of my medical issues thanks to her diagnosis of fibromyalgia. After one ten-minute appointment, she determined the care I would receive for the next 8 years. Must have been a common diagnosis there for young soldiers with issues a typical 60-70-year-old would have. "Oh, I can't figure that out, so it's definitely fibromyalgia!" Or they just used me as a Guinea pig for medication experiments for soldiers prior to deployment. I remember being given a psychiatric medication and I had to be evaluated for 30-90 days prior to deployment or I wouldn't be able to deploy. I got really upset because I wanted to go overseas with my fellow soldiers, and not be held back by something so petty. She took my dissonance toward the idea of being kept state-side while everyone else deployed as "depression associated with Fibromyalgia" because I had 12/18 tender points also associated with Fibromyalgia. I have been categorized with the diagnosis ever since. So, every appointment I have ever had for years after this circumstance, I had immediately been treated under a fibromyalgia diagnosis. Even after I wasn't considered service connected for fibromyalgia, and the evaluations conducted by the VA state that there is no official diagnosis of fibromyalgia.
My appointment with her in 2009 was to be seen for my right shoulder pain/back pain that was radiating into my hips. It was after the first deployment, going into the second and I wanted to be in tip-top shape. I knew I was having issues, and despite all the grief I got from other soldiers (if you went to sick call you were considered on "V-status" and no one talked to you for a week. This was our way of keeping each other tough. – silly but effective in that aspect) I still went for treatment. I remember telling her I was disappointed in myself because of my shoulder condition and I just wanted to feel 100% and healthy – this was after numerous x-rays, physical therapy appointments, steroid injections, and numerous other exams of the right shoulder conducted at Darnall Army Hospital at Fort Hood, TX.
15 November 2013 – Officially Medically retired from United States Army 80% disabled. Left with no source of income, no initial retirement plan other than the ACAP program designed for soldiers to reintroduce themselves with the civilian lifestyle (that most people that serve never lived as adults because I joined as a young man) --- With no understanding of what is wrong with me medically. At this point I just know that the U.S. Government considers me broken enough to remove me from my duties without thorough explanation or care plan. After all I have given the U.S. Government 150% for 6 years, 5 months and 22 days. I mean during my whole career they pushed you to being the best that you can. I am humble, but I did it. I have documents showing every effort I put into being the best soldier the Army had to offer. Obviously, I was no elite soldier. Just a regular guy.
So, after exiting the military, my family and I moved from Fort Polk, LA back to Lemont Furnace, PA with my father until I found work. Now I'm broken, damaged, and unaware of my physical/mental state, trying to start a new life with my wife and two children. We suffered the ability to be able to continue paying a mortgage on our home I built for our family in 2010 (foreclosed in 2017), and other financial difficulties. We then had numerous other typical military family cases that essentially caused my second divorce. Now everything I've loved so deeply (my children) are truly deprived of my love daily. After having already suffered the trauma of war and never getting those moments out of my mind, we come home to endure an eternity of torture. Physically, mentally, and emotionally. They use our toughness, pride, and will to survive against us in this medical system, and we're losing the war!
15 February 2014 – Rated 100% Permanent and Total disabled through Department of Veteran's Affairs. Started receiving payments of $3314.89 monthly from that day.
03 March 2014- Date hired as a Correctional Officer Trainee at Pa Department of Corrections, State Correctional Institute at Fayette.
02 July 2014. Changed from Clarksburg, WV VA to Uniontown, PA VA CBOC for primary care because the facility was closer. Dr. Garrett, Robin Wolf became my new primary care physician whom I trusted with my care for the next few years. I informed Dr. Garrett directly and immediately of all my medical concerns.
10 October 2014. Days before this appointment, October 7th, 2014 to be exact, I had moved two small pieces of plywood for my father and ended up in the emergency room at the Uniontown hospital. I received a few Valium shots this hospital trip and decided to forward the issue to the VA and get the problem assessed. This was my first appointment truly regarding my back issues with Dr. Garrett at the Uniontown VA CBOC.
28 October 2014 (Approximately 5 years of going to doctors with the same complaints after my initial injury). Seen again by Dr. Garrett and she noted all my complaints regarding my back and what had happened on October 7th. I really wanted to have an MRI, considering this is probably the 6th-7th serious incident I have had with the left side of my back without ever receiving an MRI. She noted my back pain was likely a muscle spasm, but recommended an MRI-thoracic and lumbar spine to rule out disc disease.
29 October 2014. Order for my first MRI has been placed. Seen at Pittsburgh Health Care VA radiology department for x-rays of Lumbar spine, lateral and L5-S1 because they wouldn't approve the MRI's unless I had the x-rays redone for the 5th+ time at the least.
26 November 2014. First MRI appointment. 6 years after the initial injury and complaints.
29 November 2014. MRI results are in with explanation of issues. I received the results in the mail. I never got scheduled to sit down and discuss the results with a professional physician or neurologist. Also, numerous notes mentioning physical therapy and epidural injections for my thoracic issue. I told the doctors I had already done tons of physical therapy programs. I've done at least 2 at Fort Hood extensively and 2 at Fort Polk (one including aqua therapy). They then recommended the epidural injections, which I had accepted. The next few notes/numbers discuss this in further detail.
02 December 2014. Ex-wife called the VA irritated because I didn't want to bother with it anymore. She kept pressuring me to get help, but I was already giving up. We hadn't heard any updates about my MRI results or any treatment, and I was continuing to suffer in pain. They stated at this point, to my ex-wife, that they would contact the next step and schedule me an appointment as soon as possible.
12 January 2015. Consult for injection therapy conducted by Dr. Garay, Edward. Consult discusses in his notes that I am a concern for fibromyalgia (always the first direct thing these doctors bring up). Notes annotate symptoms, pain scale, how it interferes with my sleep and safe mobility. Mentions aqua therapy that I've already completed from 3/2012 – 7/2012. He took note of all my medications: ibuprofen 800mg, Celebrex, Cymbalta, Lyrica, Tramadol, and Norco. It also shows that I have had acupuncture and over 6 steroid injections already.
The assessment identifies everything that I am stating in my case. All the clinical evidence and lack of attention to care. Continuous referrals to Physical therapy (which I professionally declined because of the number of physical therapy hours I had already done). They recommended a TENS unit, which I accepted and used as instructed.
The doctor stated that I would get a phone call if conditions didn't improve. I never received the call to schedule my LESI of my t8-t9 thoracic. I have been complaining of the same issues since 2009. I was promised a treatment plan if there was no improvement with conservative measures and have never still to this day received that phone call for the injections. Nor have I ever heard anything again about my left knee issues. Even considering that my left leg completely loses feeling and goes numb, and the left knee completely gives out after standing for periods of 3 minutes or longer.
Finally, Edward Garay, MD, PHD diagnosis is stated and clearly identifies and ignores (on paper) my decision to not elect to do physical therapy. Dr. Garay stated that I did not show for my scheduled physical therapy appointment on 3/10/15. Which I did not. This is their means of eradication. Make the VA the victim as if I didn't want treatment. He can back up his logic on his recommendation, even though every single questionnaire that you can find in your MYHEALTHEVET documents, that the VA asks every time "Did I have a choice in my care options" - or words to that effect. I've never been asked that at an appointment, and if I were I surely wouldn't have answered yes.
13 January 2015. I went back to Pittsburgh the next day for the first session of physical therapy to receive my TENS unit. Unaware of the fact that I spent an hour and twenty minutes driving for another 5-minute appointment. I showed up, they retrieved the unit, took me into one of the PT rooms with mats where they showed me how to plug all the adapters in, handed me a pamphlet and I was on my way back home. Nothing else. No follow up. No see ya later, sir have a good day!
27 January 2015 - 17 February 2015:
(17 Feb 2015 Traumatic Brain Injury C&P examination)
(03 Feb 2015 Review Post Traumatic Stress Disorder C&P)
(27 Jan 2015 Back (Thoracolumbar Spine) Conditions C&P)
After receiving diagnosis for my back issues in January 2015, I thought this was what was required for me to continue getting treatment for said injury and findings in the MRI. I applied on Ebenefits.va.gov for my diagnosis to be added to my list of service connected disabilities (was instructed the only way to add something is to apply for a compensation and pension examination). Once the doctors determined the condition was to be related to combat and service connected disabilities, I went to the C & P examination to have my diagnosis added to my service records. Insomnia and anxiety were to also include Combat Related PTSD and depression. (Unsure of why it was initially not included in my case from the beginning).
The compensation and pension examination for my back consisted of a one-and-a-half-hour drive and a 5-minute appointment. The doctor conducted the typical 1-minute assessment of raising and lowering the arms, rotating the back, etc. The other 4 minutes of the appointment were questions, not to include the 45-minute wait time to even see the doctor.
Upon completing the compensation and pension examination they determined (January 27, 2015) that my Lumbar strain rating of 20% was reduced to 10% because during my evaluation the VA medical evidence showed improvement on my condition. I quote the decision rating paperwork found on page 6 of 8, number 4: Evaluation of Lumbar strain currently evaluated as 20 percent disabling (Also documents included in this packet); "On your this most recent claim you claimed, "thoracic back sprain secondary to cervical strain", however you were already service connected for thoracolumbar strain at 20% disabling. This claim was treated as a claim for an increase in your thoracolumbar condition. On most recent VA examination, you had full range of motion, with pain on motion." It reads exact. I would like to see the compensation and pension appointment request stating that I wished to have my current condition re-evaluated during my examination that is only there to add to my list of current conditions. I am already at 100% Total and Permanent VA disabled, so why would I care if I had a higher rating? All the conditions were already tied to preexisting service connected disabilities. I just wanted the wording on my documentation to read properly and show the correct diagnosis so I could research and understand my condition and what treatment options I should consider. Throughout these pages is where they determined me to having a 20% increase disability rating in one section and a 10% decrease in another for no reason other than one Dr. said I moved well that day in his/her 2-minute examination. The decrease did not affect my over-all 100% rating, but still what was the purpose? I was just simply trying to positively identify my diagnosis and have it documented accurately. I have supporting documents.
Once I received my confirmation letter with a decision rating of 20% on 03/16/2015 (date received) for Radiculopathy, left lower extremity, manifested in the sciatic nerve, I was not offered a treatment plan or an actual explanation of what was going on with my back further than what had already been discussed with me last by Dr. Garrett. Every time I go to doctor after doctor it seems as if I just get swept under the rug without any answers.
20 July 2015. Two pages and two different appointments with a psych doctor in regard to my divorce and losing my children. The notes don't nearly represent the turmoil I felt watching my children leave in that vehicle because I couldn't control my happiness because of demons inside of me. I wasn't strong enough to overcome the trauma that eats at me every day. That woman watched me cry, and no one has seen me cry since I cried during SGT Michael Bartley's memorial speech that I did in his hometown. Clearly states emotional turmoil that should probably be addressed considering my level of PTSD or the reasoning behind my PTSD. You would think that that would be an actual consideration of the VA, to determine a treatment method? A second divorce? Allowing children to move to Texas without question or hesitation and not really thinking or processing things intelligently? These doctors see a young, well dressed, well-spoken man and think everything is just fine. But in all reality, everything on the inside is chaos. If they would ask the same questions they asked us, it wouldn't be too difficult to figure out. But what are they focusing on? She could have asked this simple question: So, you are telling me your children are everything to you, and you are willing to just let them go? So, you are getting rid of all your true worldly possessions? Maybe I should look further into this because he may be suicidal and just hiding it? Oh yeah you guessed it. I don't want people to look at me as a monster, or damaged, or so angry at the world. And my passive tendencies always came from my avoidance to confrontation because I scare myself when I get angry. But you can't tell that to a doctor or anyone else because the first thing they want to do is lock you up, medicate you, and label you a monster. When in all reality you're just crying for help in all the right places, in all the right ways, with no positive response.
Almost a year goes by… After my divorce, I became a serious alcoholic. I took my body to new extremes (even though I know I was exceeding my physical limitations) … I kept being told that a healthy diet and exercise regimen would be best for my condition. So, I exercised… Every day. Sometimes twice a day. I looked great and felt like a box of broken glass. I considered suicide every single day. The only thing that kept me going is the love of my children, and support of my military community. I didn't have family to support me, loved ones, or anyone to understand the problems we endure as soldiers. I am with a woman now who truly devotes her heart and understanding into me, and pushes me to keep driving forward and helping people.
My condition has come to the point where walking around my house is a task. But the doctors see an educated 30-year-old male, who despite almost 11 years of seriously condition my body to be physically fit, they still take my looks as evidence over obvious evidence of issues. They may say otherwise, but it's been that way in every situation.
10 February 2017: A typical day in my life. Early morning gym session of heavy deadlifts. I felt great. After a 2pm-10pm shift at work I felt a little tender and tight in the lower back. Before going to bed I decided to do a 15-minute session with my TENS unit. The next morning, I woke up and could not use my left side at all. My girlfriend, Jenn, had to literally carry me to the truck and take me to the hospital. It was at this point that I had decided to buy into the healthcare plan from the Department of Corrections and outsource to a civilian doctor for second opinions. I elected a healthcare that offered me the opportunity to see a specialist without being referred. I didn't want to go through the hassle of another system of approaches from another primary care physician.
I scheduled an appointment with Dr. Pedro Aguilar, a neurosurgeon with Allegheny Health Network. He immediately took concern to my issues and ordered tests to be performed. I received orders and prescriptions for MRI's of practically my whole back, and numerous other exams. Dr. Aguilar's office contacted me numerous times throughout my transition notifying me of every blood test, exam, etc.

Dr. Aguilar identified tumors located in my spine after examining the new MRI's. We talked about it in detail in his office as we reviewed the MRI's and discussed what actions should further be taken. This has never been done for me before. He recommended me to numerous other doctors for biopsies, fibromyalgia examinations, and more. He evaluated my MRI's from 2014 that I had done by the VA.
After all of Dr. Aguilar's examinations he and other doctors in his network identified that I DID NOT have cancer, and we were back to phase 1. Dr. Aguilar and I discussed me sharing this information with the VA and establishing a care plan with my primary care physician (Dr. Garrett – uniontown VA clinic).
01 March, 2016 Pg.79: Seen by Dr. Garrett at Uniontown VA CBOC to address Dr. Aguilar's tumor findings in my spine. I wanted the VA the be a part of the treatment plan, although I purchased the healthcare provided by my work just so I could get a second opinion on issues with my back. The starred paragraph at the bottom of the page shows the typical complaint, just amplified because the conditions continued to worsen as years progressed with the issue. "HPI-he scheduled the visit today to keep the va updated he reports the day after Christmas he developed severe back pain and L leg numbness for which he went to the ER for-taking valium and Percocet "like candy" didn't seem to help
he went to see outside surgeon about his back and was told he didn't need surgery".
The wording in her statement makes it seem like she's making me out to be a drug addict?
I didn't go to the ER for taking Valium or Percocet. I told her that I was taking my medication as prescribed, but could take it continuously without any positive result. The narcotics weren't helping. Why would she misconstrue my words?
02 March 2016: Physicians note added that Dr. Aguilar called for FYI-MRI-indicating possible neoplastic process in bone marrow. There was an addendum also added at the bottom of page 78 that states that I called "relaying similar information as neurosurgeon relayed, asked me my opinion as to what he should do-I emphasized importance of follow through with further testing to rule out myeloproliferative process".It's funny because I don't ever recall Dr. Garrett following through with me when I requested further evaluation to be conducted by the VA. And I know she didn't because I have documents that don't show any discussion afterwards about treatment or further evaluation on the tumors in my spine. Dr. Aguilar is simply a neurosurgeon. Not a primary care physician. He went out of his way to network me in with some doctors he knows that may be able to find answers to my issues. But unfortunately, they don't have the ability just to pull up my VA medical records. So, if the VA is my required healthcare to maintain my documentation and understand my ailments, why aren't they doing it? Or are they and they just don't keep track of your actual health? They just maintain everything for the dog and pony show that goes on with a rank structured environment.
03 March 2016: Dr. Aguilar, Pedro sends CT scan report from Uniontown Hospital that was forwarded to RN.
03 March 2016: I dropped off FMLA (Family Medical Leave Act of PA) paperwork for Dr. Garrett to fill out and send to the FMLA unit for my work at the state prison. She filled the paperwork out and my FMLA was approved for a serious condition. I was approved leave with pay until I was out of all my time, then I was put on FMLA medical leave without pay for a period. But at least she filled out the paperwork in an understanding manner – showed some sort of human resemblance.
28 March 2016: At this point I am desperate and about to lose everything financially because I've been off work too long without pay with absolutely no answers. I am trying all aspects to be released back to work if there are going to be no further evaluations conducted by either party: the VA or Dr. Aguilar. My "primary care physician" denied her ability to release me back to work because the orthopedic surgeon would need to release me back to work. I contacted Dr. Aguilar and explained to him that the VA wouldn't release me back to work without full write-ups and results of the oncology reports, etc. I lied and told Dr. Aguilar I was feeling better so I could go back to work. I was released back to work, and returned to full duty in a maximum security prison.
16 June 2016 Pg.72: I received a phone call from Amy Boyles where I discussed the findings of the tumors in my spine and how I wanted to continue being assessed. According to her notes everything was great.
20 June 2016: I called to reschedule my VR&E (vocational rehabilitation and education counseling) appointment, because of mandated overtime at the prison. I was already noticing personal issues with my work in the prison and a horrific breed of hate towards all people. Inmates and officers a-like. The constant fight or flight ignition in my body came back and seemed to have created a very angry individual.
08 December 2016: Primary Care appointment with Dr. Garrett. I scheduled the appointment to address my numbness, my back-pain worsening, the chronic vomiting and weight loss, my hip and knee pain, my loss of equilibrium, etc. She did nothing, scheduled nothing, took no interested in my concern or pains at all. You can see I highlighted on page 65 that the FU (follow up) was scheduled for 1 year later. She did blood work during that appointment and I never heard from her again regarding the concern. My medical documents that I have downloaded show that on 14 December, 2016 @ 1806 hours Dr. Garrett added a physician's note that was acknowledged by: 12/15/2016 12:39 /es/BRANDY K YANKOWSKI, LPN. But I never heard any results from the blood tests or what further treatment options would be. (found on page 60-61)
15 December 2016: Supports my argument stated above. Results were mailed to me with a bunch of medical terminology I didn't understand. Then says "These results are normal. For any questions or concerns please call your primary care provider" .... Well yeah, I got the tests done so the primary care provider could determine the next step in finding the problem? Should she not have contacted me?
05 May 2017: Sometime between December 2016 and February 2017, I had multiple episodes of suicidal thoughts and wanting to give up. I felt worthless and hopeless. I felt as if I have lived my life at 30. I own property, went to multiple countries, fought a war, lived, raised children, bought numerous new vehicles, earned over $210,000 in under 2 years… What is there left to do? I'll just end my suffering and make my family happier without me being so miserable. I've considered it for a long time. I can never do it because I love my children so much that I couldn't in my heart know that I really left them behind because I was too weak. All noted in the documents from physicians, almost exact words... I've felt that way ever since I can remember being sick, I ask for help... But no one knows our true pain. No one can help us, but us. Their system that they have created to medicate and eradicate is working for them, but not for us who suffer. It works for them on paper and in the media, and everywhere it counts to them. But it's killing all of us. They will glorify any soldier with lost limbs, eye sight, or life-which is completely understandable-but some of our situations are the same. I have unseen wounds, but they are crippling. I don't get the same treatment, but I have given just as much as the soldiers who have lost limbs and eyesight. There are days, almost every day, I'd be willing to give my arms and legs just to have one less part of my body hurt in agonizing pain) I don't want my children growing up with their figure of authority and life was too weak of a man to continue through the struggles without complaint.
09May2017: The VA immediately records and "flags" me as CATEGORY I – HIGH RISK FOR SUICIDE. "Veteran has been placed on the facility's high risk for suicide list, and a Category I Patient Record Flag, High Risk for Suicide has been placed on Veteran's chart. The status of the PRF will be reviewed at least every 90 days, with documentation associated with that review to be posted in the medical record."
17 May 2017: I wanted to note that this is the first day I went to the Clarksburg VA since 2013 to see my new primary care physician Dr. Witkowsky. I was so excited to see a new doctor in hopes of finding answers to my issues that I accidentally went the day before my appointment. When I arrived, I had my girlfriend and our children with us. The nurse who took my initial nursing triage, Ms. Talkington, should attest that when we walked through the wing door we overheard Dr. Witkowsky complaining in a very rude tone that he did not want a family of my size (2 adults 4 children) in the office for the appointment. He suggested was because that his office was "too small."
I didn't realize he was talking about us and that was my doctor until the nurse brought us into the room and apologized for what he said... Jenn and I just decided that she and the children would go sit in the waiting room while I went to the appointment. Take into consideration that Jenn literally helps me in every aspect of life. I depend on her to be in these appointments so she has a better understanding of what I am enduring. But we didn't say anything at all. I had hope in finding answers. If this had been any other situation in my life I would not have tolerated him disrespecting me or my family. The nurse's apology was words to the extent of "I'm sorry you heard that please ignore him. That wasn't intended to happen. He can be like that".
I get into the large office that is double the size of the triage intake room I just left. In front of me is sitting an angry, impatient, and irritated individual. Immediately, his attitude and demeanor were as if I were an inconvenience to him. He began the typical VA appointment questions, asking me the reason for my appointment, why I was there and I explained in detail my history with the VA since 2013, conditions I've been diagnosed with and what treatment plans I have already undergone without success. I feel that because of my organization and dedication to finding an answer to my health condition caused his irritation and he immediately became flustered. He couldn't type and it frustrated him so he used a talking device to type for him. I feel that it caused a barrier in our communication to effectively take into consideration any of the information I provided. From the moment I walked into his door I was neglected the necessary individual attention, concern, or care. This has been happening since 2013. I know I am not the only one. I could read through his notes on myhealthEvet and see how embarrassing some of his comments were. Here is an example. "Patient is a 30-year-old white young abdominal male with medical history significant for her myalgias..." Please take into consideration I went into this appointment prepared. With all my medical documentation, a detailed list of all of my medical exams, tests, medications, etc. PLUS all of my paperwork regarding my hospitalization and Family Medical Leave Act (FMLA) for work. I explained that I requested his time to consider my situation and evaluate this long history of the same problem. I needed someone willing to put in some time to help me. Apparently, Dr. Witkowsky showed me that he was not going to be the primary care physician for me.
When Dr. Witkowsky started asking of my medical history he got frustrated when I retrieved my document listing all my ailments that I have been diagnosed with by the Department of Veteran's Affairs. Once I started reading off the ailments, I patiently waited while he talked into his talking device. Continuously fixing spelling errors that the device created. At one point, I felt two urges. 1. To offer to type for him. and 2. I wanted to help him spell some words, since he kept spelling out loud. He managed to get most of the main diagnoses typed, but as I continued his frustration got worse and I just made sure he got the important ones for the current appointment.
In the end of this appointment, Dr. Witkowsky showed that he was willing to work up a panel and do some MRI's and tests. These exams were beyond due and needed to be done. I explained that I had FMLA paperwork for work and I didn't have anyone to do it. I said, "since you are going to be my primary care physician so if there is any way you could review it and my medical documents so I can have unpaid time off of work to determine the cause of my ailment I would really appreciate it". His response was a flustered and irritated response, words to the effect of; (not quoting) we didn't have so much other stuff to work up right now I would say I have time to look at it, but we don't. In my mind I thought, okay well I get it now... It's a system. He's on a timeline. So, I simply said, "I understand. I hope I am not stepping into your lunch time, (it was close to lunch and I felt he needed a snickers at this point) I will just mail it to your office so it can be reviewed. It is a little bit late since it took some time to get scheduled with you, so if you could expedite it I would appreciate it". So, I STILL left on a positive note even though I thoroughly wanted to punch his face in about 500 different ways. You must take into consideration that I am at the lowest of my low in life right now. I don't care about much and have absolutely no emotional feeling. But I'm here in high hopes that my life can make a turn and miracles do happen. I told Jenn about how I felt and that I hoped he was just having a bad day and maybe he was just being blunt and that's what I needed... Until our next phone conversation. Dr. Witkowsky called regarding my FMLA paperwork. I figured while I had him on the phone I would bring up some new symptoms These conditions within a 1-2-year period have escalated. Much more so in 6 months than anything.
I quickly wanted to address some new numbness in my face, left arm, left side of back, left buttock region into the groin and pelvis (causing me to defecate myself and I didn't even know. I literally walked around the house one day questioning the kids if they pooped their pants, and looking for dog poop from our dog. Until Jenn pulled me aside and told me it was me, and I didn't even feel it. Happened at least 15 times now to this date since around the 15th of May 2017.). His actual word for word response was, "I'm not sure what you want me to do about that, but you'll have to find someone to figure it out". That conversation is what channeled all my anger into this battle. I have started pulling all my documents and found all the neglect by poor caretakers in our healthcare. The health care approach that they have had towards me and so many others has failed and will continue to fail unless we make a difference. The VA is all about numbers. Medicating and eradicating. Using the critically wounded soldiers of battle as their scape goat to ensure that society sees them caring for their wounded. If I didn't have the option of using the healthcare from my current employer, I would have never known about the tumors in my spine, the hoax fibromyalgia diagnosis's, etc.
So, after that last phone call, I determined I am done with the VA completely. I have asked for a patient advocate to call me immediately. I requested numerous times that I wished to speak with patient advocacy. The first time I asked to speak with them was on 19 May 2017. I have requested the patient advocate at the Clarksburg, VA to my Suicide prevention care team manager Lindsay Pomp at least 3 times that are documented from May 19, 2017 through July 2017. It is now 17 August 2017, and I won't be expecting a call from them anymore.
Not only did the VA neglect my care, Dr. Witkowsky could have ended my career with the Pennsylvania Department of Corrections. June 19, 2017 my FMLA unit received the documents they had requested from the VA. And his responses were all a direct reflection of his consideration and care toward me finding any relief. Once they can no longer medicate you, it's time to eradicate.
I have now stopped answering all their calls, because they are as worthless to me as I am to them. I have outsourced to a new Primary care physician in search of an answer.
I had to recently attend a hearing with the senior officials at my place of employment to fight for my job position due to having my FMLA revoked due to Dr. Witkowskys neglect.
The solution to OUR problem, as a unified group of patriots, patriot families, and AMERICAN's is a complete health reform of the Department of Veteran's affairs. If said veteran chooses to stay within the VA system for care, he or she may choose to do so. But we should be provided the option for FULL care at the location of our choice, at the governments expense. Just as we sacrificed our very being for the missions you have requested of us.