Verbally-abusive and instigating security guard must be stopped.
27
people have signed this petition.
Add your name now!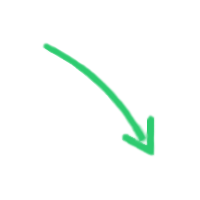 27

people

have signed.

Add your voice!
Maxine K.
signed just now
Adam B.
signed just now
Petition to lift our trespassing Notice at Pride Gas Station after argument with an instigating and verbally-abusive Security Guard.

On September 27, 2016, security guard Ruben Roberto, supposed constable and notary to the public, decided to demand us to get out of the Pride establishment since he believed my mother was recording him (even though she was just turning on her phone to watch videos on YouTube). He then proceeded to say that it was a new policy that the corporation added for us, the consumers in general. We asked why; he claimed it was all said in a meeting (which we have no idea of since we don't work there.) There were no signs or rules stating that we couldn't record - the only sign they have is for the employees. Prior to this issue, he has had many other complaints: he uses unnecessary force and demands to do things his way (For example: He twisted a man's arm, thinking he was stealing when really he was just looking for his money and demanded my 75-year-old grandmother to open her bag because he thought she was stealing a mango.)
Today, however, he went a bit further and got into an argument with my mother, grandmother, and me. He shoved my grandmother, although he says he didn't, and invaded my personal space by getting in my face. My mother tells him that my grandmother has a heart condition and he proceeds to say, "I don't care. That is not my problem if something happens." We decided to call the police to see if something could be done. Sadly, they banned us from Pride Gas station and we got taunted and called "classless people from the projects" by said security guard. After the files were given to us, the guard decided to show most of the staff our personal information saying that he won his case. For a 19-year-old, the guard was disrespectful towards an elderly woman and to everyone whom he thinks he intimidates. He's usually in the establishment but not always doing his intended job, instead, he flirts with most of the female employees or decides to just leave. He claims that he's there to serve and protect, yet, he wasn't around when there was a fatal stabbing weeks prior.
Since then, we have called Pride's corporate office to see what could also be done and all they said was that they'll look into it. We have given complaints about this guard a few times, but nothing has happened. Our lawyer has also been trying to get in contact with the corporation but hasn't heard much of anything from them.

What we don't need is someone who instigates or uses unnecessary force to get his points across. Or someone who jumps to conclusions every time someone reaches into their pockets for cash. Someone who is cold towards an elderly woman. Someone who decides that it's correct to call a person "trash" due to where they live. He should have his contract terminated due to all the complaints he has received.

We need this to happen because sooner or later something fatal can happen. As a security guard, he should not say that he can kick out whoever he wants because he has higher authority and thinks he's a sheriff - that's abuse of power. Limits towards him need to be drawn after these incidents. We're considering this to be an important legal matter.

All I ask of you is to sign this petition if you believe that both the police and Pride Gas station were unfair with this decision, that our ban should be lifted, and the security guard fired.